Dealmaker: Berkadia Secures $58M for Multifamily
Berkadia secured $57.5 million for multifamily properties in Florida and Wyoming.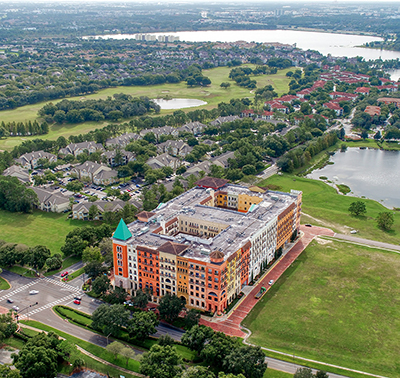 In Orlando, Berkadia secured a $31.5 million loan for The Residences at Veranda Park, a 150-unit mid-rise property with 48,385 square feet of commercial space. Senior Managing Director Charles Foschini and Managing Director Christopher Apone of Berkadia's Miami office sourced the financing for Westside Capital Group, Miami. Westside acquired the property for $45 million.
Berkadia originated and Freddie Mac purchased the 10-year fixed-rate loan at a 70 percent loan to value ratio.
"While the buyer for this property was selected in late February, this is likely one of the first true 'pandemic acquisitions' and faced numerous in-the-moment closing hurdles," said Foschini. "First, we were among the first to gain a waiver to Freddie Mac's new policy of discounting commercial income. We did so on the grounds that the commercial tenants here are strong office tenants, versus the small-bay retail more typical of urban mid- and high-rise properties. Secondly, we had to segment the make-up of the residential tenancy to clarify that this asset is not one of the many Orlando-area multifamily assets with a large contingent of residents dependent for employment on the parks and entertainment venues in the area."
Foschini said Berkadia arranged a loan with an extended interest-only period that accommodated the return goals of the buyer and reached closing just as the state's economy began to reopen.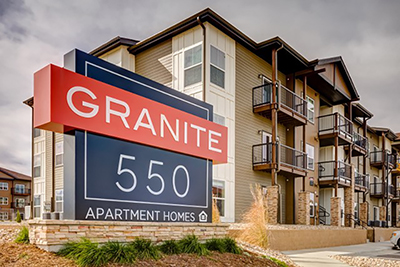 Westside Founder and President Jakub Hejl noted The Residences at Veranda Park meets his firm's investment preference: well-amenitized buildings with strong long-term growth fundamentals. "We see Orlando as a strategic market for other Westside investments despite the short-term economic shocks related to the COVID-19 pandemic," he said.
Berkadia also completed sale and financing for Granite 550 Apartment Homes, a 228-unit garden-style apartment property in Casper, Wyo. Senior Directors John Laratta and Nick Steele from Berkadia's Denver office represented Colorado-based seller Mountain View Capital LLC. Senior Managing Director Tucker Knight from Berkadia's Houston office secured a $26 million loan secured by the property.
The 10-year Freddie Mac loan came with 3.3 percent interest rate and a 30-year amortization schedule. The deal closed on May 15.