Dealmaker: Greystone Provides $124M in Fannie Mae DUS Loans
Greystone, New York, provided $124.3 million in in Fannie Mae Delegated Underwriting and Servicing loans to refinance five multifamily properties.
In Tucson, Ariz., Greystone provided $91.2 million to refinance a 1,406-unit multifamily portfolio The four separate transactions were originated by Greystone Managing Director Dan Wolins on behalf of HSL Properties, Tucson.
The 10-year fixed-rate loans all included five years of interest-only payments. They refinanced four separate properties, 242-unit Canyon Creek, 256-unit Ridgepoint, 336-unit Catalina Canyon and 572-unit Sycamore Creek.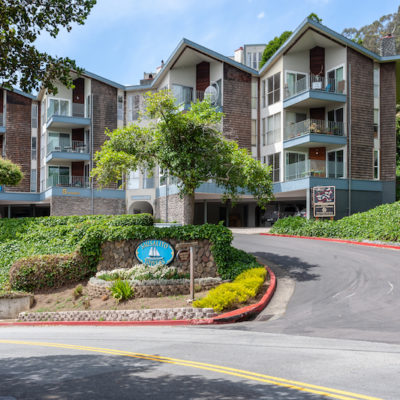 Greystone also provided a $33 million Fannie Mae DUS loan to refinance Sausalito Towers, a 90-unit multifamily property in Sausalito, Calif. Tim Thompson‍ in Greystone's San Francisco office originated the loan for Sausalito Investments.
The new 10-year loan refinanced two existing Greystone loans on the property and included seven years of interest-only payments. The refinancing at 61 percent loan-to-value will enable Sausalito Investments to continue ongoing maintenance and renovation and monetize its existing equity.
Built in 1962, Sausalito Towers is a garden-style community with one-, two- and three-bedroom units with views of San Francisco Bay. Located in the hills above Sausalito Village near the Highway 101 South freeway entrance, the property offers access to San Francisco via the Golden Gate Bridge or the Sausalito ferry.