Encouraging Signs for Black, Latinx Homeownership Rates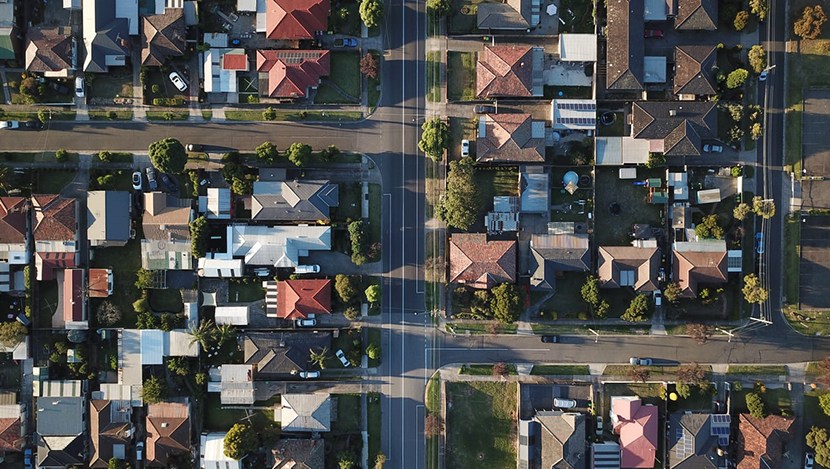 After hitting historic lows during the Great Recession, African American homeownership in the U.S. has rebounded promisingly, said Zillow, Seattle, marking what it suggested was "perhaps the start of a recovery."
In a separate report, the National Association of Hispanic Real Estate Professionals said the U.S. saw 277,000 new Hispanic homeowners in 2019, marking the fifth consecutive yearly increase and now accounting for more than 80% of the growth in U.S. homeownership since 2009.
Zillow said the homeownership rate for black households rose during the second half of 2019, jumping 3.4 percentage points and bringing it from a three-decade low to back near historic averages. A deeper analysis by Zillow showed some metro areas across the U.S. where the black homeownership rate is higher than other large metros with comparably sized black populations.
The black homeownership rate has experienced its share of ups and downs in the past half-century, with strong gains during the last half of the 20th century, then an outsized drop during the mid-2000s housing bust before these recent signs of a bounceback. The rate of homeownership for black households rose from 41.6% in 1970 to a peak of 46.5% in 2007. But homeowners of color were hit the hardest during the Great Recession, and by 2016 the black homeownership rate had plummeted all the way below 1970 levels. Even as recently as first quarter 2019, the Census Bureau reported the black homeownership rate at just 41.1 percent.
By the end of 2019, however, 44% of black households owned their home, an increase from lows hit during 2016 but still below the 2007 peak.
"Homeownership has been a key path to wealth creation and stability for generations of Americans," said Zillow Economist Jeff Tucker. "It appears that now, more than 10 years after a housing bust that hit black homeowners the hardest, more black families are beginning to move into homeownership. The remaining gap from the 2007 peak shows a long road ahead in the recovery, but this is a step in the right direction."
According to the Census Bureau, the black homeownership rate reached 44 percent as of fourth quarter 2019. This compares to 73.7 percent for white households. 47.5 percent for Latinx households and 55.7 percent for all other races. The U.S. homeownership rate rose to 65.1 percent in the fourth quarter, its highest rate since 2007.
Zillow reported the black homeownership rate lags behind that of non-black households in each of the 45 large metros analyzed, but it now sits above its mid-decade average in more than half. This rate has grown the most since mid-decade in Sacramento (+7.8 percentage points), Phoenix (+5.4), Orlando (+5.3), San Francisco (+4.4) and Portland (+3.9).
And in some cases, the rate of growth in the black homeownership rate has exceeded that of all other households since mid-decade, meaning the deficit is shrinking. Black households have closed the gap the most in Sacramento (6.5 percentage points closer), Orlando (4.1) and Cincinnati (3.2).
In general, areas with a higher share of black residents have a higher black homeownership rate. The large metros with the highest black homeownership rate are Birmingham (52.2%), Washington, D.C. (51.4%), Richmond (49.9%) and Atlanta (48.2%). These metros rank seventh, eighth, fifth and third, respectively, with the highest share of black residents.
Zillow also reported some areas where the black homeownership rate is higher than might be expected based on the area's black population. San Antonio has the 37th-highest share of black residents among those included in this analysis, but the black homeownership rate there (42.9%) ranks 14th. The situation is similar in Riverside (15th-highest black homeownership rate; 35th-highest share of black residents), Orlando (6th-highest black homeownership rate; 24th-highest share of black residents) and Sacramento (23rd-highest black homeownership rate; 39th-highest share of black residents).
According to the Zillow Group Consumer Housing Trends Report, black home buyers are more likely to be at least somewhat concerned about qualifying for a mortgage (59%) than white buyers (46%). And buyers of color are more likely to be denied financing at least once before being approved for a mortgage (76%) than white buyers (15%).
Separately, NAHREP reported the homeownership rate among Hispanics increased for the fifth consecutive year in 2019 as Hispanics continue to be the primary driver of growth in the nation's housing market.
NAHREP said the Hispanic homeownership rate increased to 47.5 percent in 2019, the fifth consecutive yearly increase. While this is still below the overall U.S. homeownership rate, Hispanics are the only demographic group to record an increase in each of the past five years.
Growth in homeownership, household formations and labor force participation among Hispanics continues to outpace other demographic groups, according to the NAHREP annual State of Hispanic Homeownership Report, which is scheduled to be published in March.
"The vibrancy of the Latino homebuyer population helped to pull our industry out of recession in 2012 and continues to drive growth in markets all across the United States," said David Acosta, 2020 NAHREP President. "This year's report will give the industry a more complete picture of Hispanic buyer nuances and geographic concentrations."
Other key report data:
–Between 2009 and 2019, Hispanics accounted for 51.58 percent of net growth in U.S. homeownership. By contrast, non-Hispanic whites accounted for only 1.5 percent of homeownership growth over that same period.
–The total number of Hispanic homeowners increased by 277,000 in 2019.
–The overall number of Hispanic households increased by 435,000 in 2019.
–Hispanics currently represent 18.3 percent of the U.S. population and have a labor force participation rate of 66.8 percent, the highest participation rate of any group. Over the last 10 years, Hispanics have accounted for 71.31 percent of the growth in the U.S. labor force.