CDC Issues Interim Guidance for Businesses, Employers on Coronavirus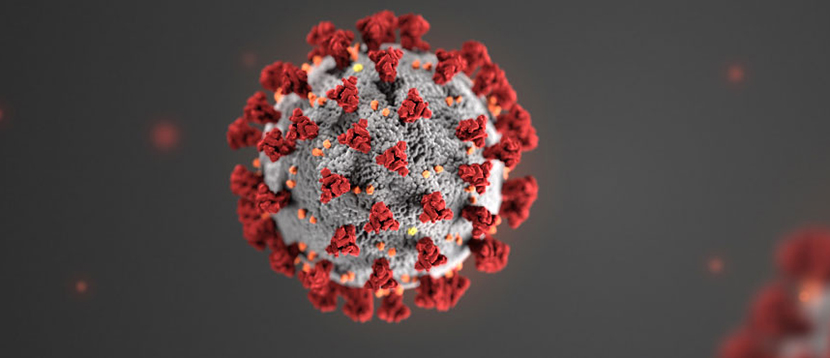 Amid growing public concerns about the spreading coronavirus epidemic, the Centers for Disease Control and Prevention this week issued an Interim Guidance for Businesses and Employers to Plan and Respond to Coronavirus Disease 2019 (COVID-19).
This interim guidance (https://www.cdc.gov/coronavirus/2019-ncov/specific-groups/guidance-business-response.html) is based on what is currently known about the coronavirus—which, at this point, isn't much. CDC said it is working across the Department of Health and Human Services and across the U.S. government in the public health response to COVID-19. Much is unknown about how the COVID-19 spreads. Current knowledge is largely based on what is known about similar coronaviruses; however, the CDC acknowledged it is "inevitable" that the virus will continue to spread.
COVID-19, believed to have originated in China, is spreading worldwide, with cases reported in nearly 50 countries. More than 80,000 cases have been reported, resulting in 2,600 confirmed deaths, In the United States, 60 confirmed cases have been reported in nearly a dozen states, including at least one case in California in which a person appeared to have contracted virus despite not having traveled recently.
World economic markets have suffered as a result of the virus; in the U.S., the stock markets have plunged for three consecutive days. This week, President Trump appointed Vice President as the Administration's point person on the epidemic and announced Debbie Birx as its White House coronavirus response coordinator. Despite these steps, the Administration has triggered bipartisan criticism for what is perceived as its slow response to conditions. On Thursday, Health and Human Services Secretary Alex Azar II faced sharp questioning during testimony before a House committee. Azar told the committee that the CDC created a three-step diagnostic test for coronavirus, but drew criticism for suggesting a vaccine might not be affordable for all Americans.
For the mortgage industry, fears about the coronavirus have continued to drive down mortgage interest rates; Freddie Mac yesterday reported the 30-year fixed rate fell to 3.45 percent.
Joel Kan, Associate Vice President of Economic and Industry Forecasting Joel Kan noted the 10-year Treasury yield continues to drop; on Wednesday, the yield fell to 1.33 percent a record low and the second such drop this week. Kan said while low interest rates are good for borrowers, the economic effects of the coronavirus are of concern.
"Even though growth has been strong, there has been a flight to quality," Kan said at the recent MBA Servicing Solutions Conference & Expo in Orlando. "In 2019 we had slower overall growth, Now, we have a broader threat from the coronavirus. If you saw what markets did [Feb. 24], then you know how serious this is. We are still in a very volatile, fragile financial market."
MBA Chief Economist Mike Fratantoni said lenders and borrowers should see an impact in the MBA Weekly Applications Survey. "Next week's results will show the impact this drop in Treasuries had on mortgage activity," he said.
CDC said the interim guidance "may help prevent workplace exposures to acute respiratory illnesses, including nCoV, in non-healthcare settings." The guidance also provides planning considerations if there are more widespread, community outbreaks of COVID-19.
The guidance offers the following recommended strategies for employers:
–Actively encourage sick employees to stay home:
–Ensure that sick leave policies are flexible and consistent with public health guidance and that employees are aware of these policies.
–Talk with companies that provide your business with contract or temporary employees about the importance of sick employees staying home and encourage them to develop non-punitive leave policies.
–Do not require a healthcare provider's note for employees who are sick with acute respiratory illness to validate their illness or to return to work, as healthcare provider offices and medical facilities may be extremely busy and not able to provide such documentation in a timely way.
–Employers should maintain flexible policies that permit employees to stay home to care for a sick family member. Employers should be aware that more employees may need to stay at home to care for sick children or other sick family members than is usual.
–Employees who appear to have acute respiratory illness symptoms (i.e. cough, shortness of breath) upon arrival to work or become sick during the day should be separated from other employees and be sent home immediately. Sick employees should cover their noses and mouths with a tissue when coughing or sneezing (or an elbow or shoulder if no tissue is available).
CDC noted the severity of illness or how many people will fall ill from COVID-19 is unknown at this time. "If there is evidence of a COVID-19 outbreak in the U.S., employers should plan to be able to respond in a flexible way to varying levels of severity and be prepared to refine their business response plans as needed," CDC said.
"Assess your essential functions and the reliance that others and the community have on your services or products," CDC added. "Be prepared to change your business practices if needed to maintain critical operations (e.g., identify alternative suppliers, prioritize customers, or temporarily suspend some of your operations if needed)."
Additionally, CDC said local conditions will influence decisions that public health officials make regarding community-level strategies. "Employers should take the time now to learn about plans in place in each community where they have a business," CDC said. "If there is evidence of a COVID-19 outbreak in the US, consider canceling non-essential business travel to additional countries per travel guidance on the CDC website." CDC also said companies should "consider cancelling large work-related meetings or events."