Housing Roundup: Low Inventories Drive Up Prices in Hot Sellers' Market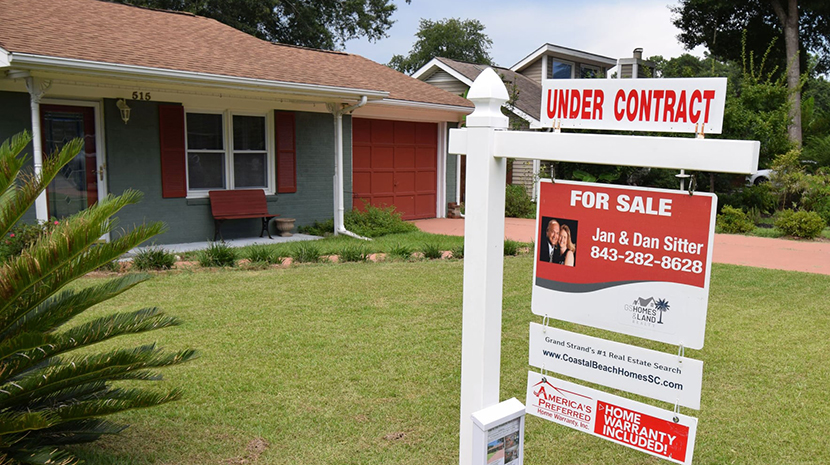 It's not just the summer temperatures that are hot: Zillow Inc., Seattle, said despite more new listings added to the market last week than previously, inventories can't keep up with buyers' appetite for homes.
A separate report from Redfin, Seattle, said the national median home price rose by 8.2% year over year to $323,800 in July, the third time in four months that prices have hit a record high, as low mortgage rates continued to drive a spike in early homebuyer demand that has not been met with a matching surge in homes for sale.
Zillow reported newly pending sales have jumped by nearly 17% year over year, with price growth accelerating. The company's Weekly Market Report said more new listings were added to the market last week than the week prior, but not enough to keep up with the pace of sales as total inventory fell further below where it was last year. That strong buyer demand has been evident in both urban and suburban areas of the country during the coronavirus pandemic.
The report said newly pending sales rose 1.3% from the previous week, and are now up 16.9% year over year. Homes sold last week typically went under contract after 13 days, 11 days faster than during the same period last year and a record low in Zillow data that dates back to the start of 2019.
The fastest-moving large markets — Cincinnati, Columbus, Kansas City and Raleigh — saw sellers typically accept an offer after their homes were on the market only four days.
The report said despite 4.3% more new for-sale listings added to the market than the week prior, new listings are 13.2% lower than a year ago. And total inventory slipped further, now down 27.6% year over year.
Despite anecdotal evidence suggesting suburban markets were seeing strength at the expense of cities, the report said urban real estate is keeping pace with suburban markets. Zillow said urban and suburban areas of the U.S. have largely seen similar trends in key housing indicators during the coronavirus pandemic. The median sale price has slowed significantly more in urban areas.
New York and San Francisco are notable exceptions where discrepancies have appeared between urban areas and the suburbs across multiple metrics. Inventory is nearly double what it was last year in San Francisco, and Manhattan homes are staying on the market twice as long as last year.
"When you step back and look at the bigger picture, it seems that those writing off urban real estate have done so prematurely," said Zillow economist Jeff Tucker. "There is some localized evidence of a softer urban market, particularly in the highest-priced markets, San Francisco and Manhattan, and an eye-catching divergence in sale prices, but no evidence of a widespread flight to suburban pastures. The primary issue in much of the country is the inventory drought, both urban and suburban, that's failing to meet the surprisingly robust demand from buyers eager to lock in record-low mortgage rates."
Meanwhile, Redfin reported new listings surpassed 2019 levels for the first time since the pandemic began, up 3%, but failed to keep up with the rate of sales, up 5% year over year.
"The housing market is intense right now," said Albuquerque Redfin agent Jimmy Martinez. "We've got about half as many homes for sale as there were at this time last year, met by a big surge in people moving here from across the country in addition to lots of local homebuyers, all of which has pushed prices up dramatically from last year."
Redfin reported median prices increased in all but one of the 85 largest metro areas Redfin tracks. The only area where prices fell was Honolulu (-4%). Meanwhile, Birmingham, Ala. (+16.8%), Bridgeport, Conn. (+16.5%) and Fort Lauderdale (+14.3%), saw the largest year-over-year increases.
"Home sales made a whopping recovery in July," said Redfin chief economist Daryl Fairweather. "It may seem like the Twilight Zone for the housing market to be performing better than ever while the economy is in the tank, but it goes to show that we are in truly unprecedented times. The housing market was incredibly robust going into the pandemic with household debt at its lowest level in 40 years. The less debt someone has, the less likely they are to be worried about affording a mortgage, which is as inexpensive as it's ever been due to record-low interest rates, making a home purchase very appealing to people who are lucky enough to be securely employed."
Redfin said home sales increased in July from a year earlier in 67 of the 85 largest metro areas—nearly three times as many as in June. The largest gains in sales were in Bridgeport, Conn. (+34.9%), Baton Rouge, La. (+33.8%) and Lake County, Ill. (+26.4%).
For the second month in a row, San Francisco was the only one of the 85 largest metros tracked by Redfin that posted a year-over-year increase in the count of seasonally adjusted active listings of homes for sale. Active listings were up 50.9% there as expanding work-from-home policies continue to drive increased migration away from the city.
"A lot of people have been leaving the city of San Francisco since shelter-in-place began," said Redfin San Francisco listing agent Joanna Rose. "Sellers want to leave the city and move into more suburban areas. They are fleeing city life for larger homes, bigger yards, home office setups, and so forth. A lot of San Francisco's highly tech-based workforce will be working from home for at least another year and they want out of their small city condos."
The report said the typical home that sold in July went under contract in 35 days—one day less than a year earlier. The share of homes that found a buyer within two weeks of listing hit a record in July at 48.5%—up from just 35.7% in July 2019 and the highest level since we began measuring it in 2012.
The report can be accessed at https://www.redfin.com/blog/housing-market-news-july-2020.