People in the News–Aug. 14, 2020
Brookstone Management Appoints JK Huey, CMB, AMP as Corporate Ambassador

Brookstone Management, Howell, N.J., a national provider of mortgage field services, announced JK Huey, CMB, AMP, joined its Advisory Board and will serve as Corporate Ambassador.
Huey brings more than 35 years' experience to the role, having held senior management positions with Wells Fargo, IndyMac Bank and HomeSide Lending. She oversaw a variety of areas including servicing, default management, asset management and preservation, investor relations, retail production and acquisitions. Throughout her career, Huey has demonstrated her passion for providing excellent service to customers, investors, and communities.
In addition to earning Certified Mortgage Banker and Accredited Mortgage Professional designations from the Mortgage Bankers Association, Huey is a member of the Mortgage Bankers Political Action Committee (MORPAC). She is Chairman Emeritus of the National Mortgage Servicing Association. She received the 2014 Five Star Lifetime Achievement Award, the 2012 Larry E. Temple Distinguished Service Award, and the 1992 Young Mortgage Banker of the Year Award. She served previously as President of the Texas Mortgage Bankers Association and served on the Black Knight Mortgage Advisory Board, the Fannie Mae Customer Advisory Board and the Freddie Mac Servicer Advisory Board.
LERETA Promotes Jonnine Eras to SVP of Operations
LERETA, Pomona, Calif., promoted Jonnine Eras, a 21-year tax servicing veteran, to SVP of tax operations. She will continue to manage operations with departments that deliver standard tax service to more than 4,000 clients as well as the company's customer facing client care and new client implementation teams.
Eras joined LERETA in 1999.
Planet Home Lending Hires Maureen Morais, Desiree Kirkland
Planet Home Lending LLC, Meriden, Conn., hired a Maureen Morais as controller in the servicing operations division and Desiree Kirkland as vice president of national closing.
Morais will be responsible for using automation to increase cost efficiencies, reduce risk and improve results for Planet's owned mortgage servicing rights and in the private client portfolio assets managed by Planet Management Group. Prior to joining Planet, she spent nine years with Capital One (f.k.a. Beech Street Capital LLC), and had accounting roles with Farmer Mac and PricewaterhouseCoopers.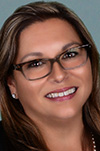 During Kirkland's more than two decades in the industry, she gained experience in retail and direct sales, processing, wholesale, underwriting and quality assurance, as well as closings. She has built and led numerous closing teams, and most recently, grew a closing team of nine to more than 280. In addition to building teams, she's also served as a leadership coach and led and managed a closing training and development team.

MCT Adds Page Woodall, David Bricker
Mortgage Capital Trading Inc., San Diego, appointed Page Woodall as Senior Regional Sales Director and Dave Bricker as Chief Financial Officer.
Woodall has nearly 20 years of industry experience. During his time at Nationstar Mortgage (now Mr. Cooper), he had the unique opportunity to start a new Correspondent channel and successfully grow his territory into one of the largest producing territories.

Bricker has a successful history of varied senior financial roles including CFO, Chief Accounting Officer, SVP of Finance and Chief Auditor. He had previously consulted with MCT prior to coming onboard and was well versed with MCT's customized processes.
Gateway First Bank Names Jeff Weiner as Chief Information Officer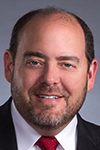 Gateway First Bank, Jenks, Okla., appointed Jeff Weiner as its Chief Information Officer, responsible for evaluating Gateway's existing technologies and processes and advising on the best strategies to streamline all internal operations as well as external systems and platforms to improve customer experience. He will also oversee enterprise delivery and vendor management functions.
Weiner has 30 years of technology, operations and transformational leadership experience. Prior to joining Gateway, he held multiple leadership roles in financial services and banking, retail operations and technology services. Most recently, he served as Chief Information Officer with Fiserv Inc., leading technology strategies for Fiserv Output Solutions, a $2 billion division of the company.
Marcus & Millichap Appoints Steve DeGennaro as CFO
Marcus & Millichap, Calabasas, Calif., appointed Steve DeGennaro as Chief Financial Officer effective August 17. He will succeed Marty Louie, Chief Financial Officer since 2010, who will remain with the company as SVP of Corporate Initiatives.

DeGennaro brings more than 25 years of financial and operational experience. Prior to joining Marcus & Millichap, he served as Executive Vice President and CFO of InTouch Technologies, which was acquired by Teladoc Health Inc. His career highlights include serving as CFO of a public company that he helped grow from $60M in revenue to $500M and was eventually sold to Intel, co-founding a telecom startup firm, extensive capital raising and mergers and acquisitions. He began his career at KPMG where he specialized in helping clients prepare and execute IPOs among other accounting and finance responsibilities. He also provided strategic and operational guidance while implementing significant operational improvements to improve efficiency.