Dealmaker: Dwight Capital Closes $96M
Dwight Capital, New York, closed $95.7 million in multifamily loans in Nevada, Maryland, Michigan and Texas.
Dwight Managing Principal Adam Sasouness originated a $46.5 million HUD 223(f) cash-out refinance on Positano Apartments in Las Vegas, Nev., a 360-unit property built in 2002. The sponsor obtained cash-out through the refinance.
Dwight also helped the sponsor obtain Energy Star certification for the property, which enabled the firm to reduce its mortgage insurance premium to 0.25 percent.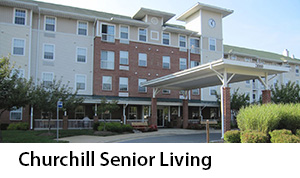 In Germantown, Md., Dwight Vice President Ari Mandelbaum originated an $11 million HUD 223(f) refinance on Churchill Senior Living Phase 1, a 121-unit community for seniors. The cash-out loan included a reduced MIP of 0.25 percent due to its Low-Income Housing Tax Credit status.
Dwight Managing Directors Kevin Lifshitz and Josh Hoffman originated a $14.4 million bridge loan on Woodside Meadow Apartments, a 350-unit garden-style community in Lansing, Mich. with more than 325,000 rentable square feet on nearly 37 acres. A portion of the financing will go toward significant renovations to all units, common areas and several external features.
In San Antonio, Texas, Dwight Managing Director Brandon Baksh and Originator Brian Yee arranged a $23.8 million 223(f) loan on Oxford at Estonia Apartments, a 296-unit garden-style apartment community built in 2005. The project qualified for HUD's Green MIP program due to the project's energy-efficient history.