Student Housing Fundamentals Show Resiliency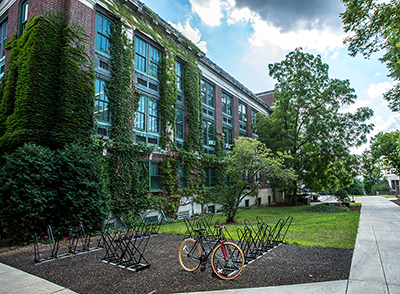 Yardi Matrix, Santa Barbara, Calif., reported student housing sector fundamentals remain strong as pre-leasing for the 2022 fall semester ramps up.
"Despite concerns about its performance during the COVID-19 pandemic, student housing has shown significant resiliency over the last two years," the latest Yardi Matrix National Student Housing Report said. "Pre-leasing and rent growth for the fall 2021 term ended on a positive note and fundamentals continue to look healthy as pre-leasing for the fall 2022 term is underway."
Yardi said the top 200 investment-grade universities ended the fall 2021 pre-leasing period in September at 94.3 percent, up 5.2 percent from a year before. Pre-leasing for the fall 2022 term reached 26.7 percent in November, up from 15.4 percent at the same time the previous year.
National Student Clearinghouse Research Center data through October 2021 show overall college enrollment for the fall 2021 term fell 2.6 percent below last year's levels and 5.8 percent below 2019. But Yardi noted a "dichotomy" between the most selective private and public flagship universities, which have maintained their strong enrollments, and smaller universities and community colleges, which have seen enrollment drop. "[This] still bodes well for the student housing industry," the report said.
The average rent per bedroom for the top 200 universities equaled $791 as of December, up 2.2 percent over the previous year and 0.3 percent over the previous month. Matrix analysts expect preleasing and rent growth will increase modestly as the spring approaches.
"While COVID-19 and the new Omicron variant continue to be a challenge, universities are better equipped to handle mitigating the spread of the virus without much disruption compared to the past couple of years," Yardi noted. "Overall, we have a positive outlook for the dedicated off-campus student housing industry leading up to the fall 2022 term, particularly at highly selective universities."