Personnel News from M&T Realty Capital Corp., Akerman, JLL, Transwestern
Michael Edelman named President of M&T Realty Capital Corp.
In an expansion of its current leadership team, M&T Realty Capital Corp., Baltimore, announced Michael Edelman, previously Group Vice President, has been named President of the organization.
In his new role, Edelman will report directly to M&T RCC CEO Michael Berman and will be responsible for external customer and capital relationships, including continuing his previous work leading the organization's relationships with Fannie Mae and Freddie Mac.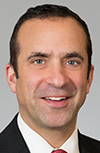 Edelman, a six-year veteran of M&T RCC, will also focus on growing the FHA and the Life Co-Placement platforms as well as enhancing M&T RCC's integration with M&T Bank.
Prior to joining M&T, Edelman held various roles at Freddie Mac in NYC, and ultimately served as Vice President managing Freddie Mac's Northeast Region. In that role, he was responsible for lender development, managing a staff of more than 25 professionals, overseeing a loan portfolio over $30 billion and annual origination volume of approximately $5 billion, including mixed-use properties, senior housing, co-ops, LIHTC and bond credit enhancements.
Edelman's new role is effective immediately.
Akerman Expands Real Estate Practice Group with Partner Bruce Meyerson in New York
Law firm Akerman LLP expanded its Real Estate Practice Group with partner Bruce Meyerson in New York.

Meyerson represents real estate owners, developers and lenders with interests in commercial, office, retail, mixed-use, multifamily and industrial properties. He joined Akerman from Goulston & Storrs PC.
Meyerson focuses his practice on real estate transactions, including commercial real estate, development, acquisitions and divestitures, joint ventures, permanent loans, construction loans, mezzanine loans, private equity investments, workouts and securitized lending.
Leon McBroom Appointed Co-Head of JLL's Denver Capital Markets group
JLL Capital Markets appointed Leon McBroom Senior Managing Director and co-head of its Denver Capital Markets group.
McBroom will oversee the debt and equity advisory platform, while Senior Managing Director Eric Tupler will continue to oversee the office's investment sales advisory practice.
McBroom joined JLL in 2019 through the HFF/JLL merger and has more than a decade of commercial real estate financing experience. During his career, he has successfully closed more than $7 billion of debt and equity commercial real estate transactions across a wide variety of property types, including office, retail, hospitality, industrial and multi-housing.
Jenné Myers Joins Transwestern's Tenant Advisory Group in Chicago
Transwestern Real Estate Services added Jenné Myers to its Tenant Advisory + Workplace Solutions group as Senior Vice President of Strategic Solutions. Based in Chicago, she will serve clients nationwide, providing tenant representation and advisory services for real estate occupiers, with an emphasis on nonprofits, government organizations and corporations.

Myers joined Transwestern after eight years as CEO of Chicago Cares, a nonprofit organization that connects prospective volunteers with opportunities across the city. In 2010, Myers was appointed by then-Mayor Richard M. Daley as Chief Service Officer for Chicago's participation in Cities of Service, a national civic initiative. Earlier in her career, Myers served as the Executive Director of Working in the Schools; was the assistant to Maggie Daley, First Lady, City of Chicago; and served as a member of the advance staff for Mayor Daley.
Myers' role includes serving on Transwestern's Diversity, Equity and Inclusion team in Chicago, where she will assist in developing strategies to advance goals of awareness, training, talent and belonging, and collaborating with Transwestern affiliate OPEN Impact Real Estate, a woman-owned business that delivers a range of commercial real estate advisory services, with a focus on supporting social-minded, mission-driven companies.