Dealmaker: Gantry Secures $40M for Phoenix-Region Distribution Center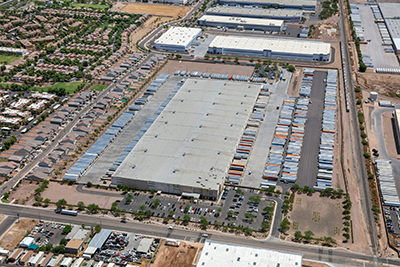 Gantry, San Francisco, secured $39.6 million in acquisition financing for a single-tenant distribution center in Phoenix's Southwest industrial submarket.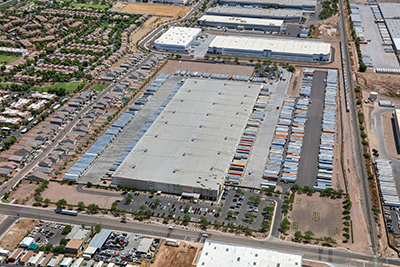 The 466,500-square-foot warehouse facility at 9081 W. Jefferson Street in Tolleson, Ariz. is fully occupied by Home Depot in a long-term lease. It serves as Home Depot's Rapid Deployment Center, a regional distribution hub for the home improvement retailer.
Gantry Principal Tim Storey and Senior Associate Chad Metzger secured the financing for the privately held Tenant-in-Common borrower. They placed the 10-year loan with a Gantry life company correspondent lender at a 50 percent loan-to-value ratio, a sub-3 percent rate and interest-only payments for the full term.
"Life company lenders remain active in financing industrial and warehouse properties in key distribution markets like Phoenix and, frankly, any of the key logistics markets throughout the country," Storey said. "Refinance, new acquisition and appetite remain unabated."
Storey called quality industrial real estate assets "extremely attractive to lenders" based on their performance since COVID. "These lenders are staying competitive and current interest rates remain at historic lows with favorable terms often including interest-only options," he said. "Modern, large footprint, logistics-serving properties like this with an established credit tenant in place are receiving competition from several of our lenders when sponsors come in at low leverage. This is resulting in highly attractive rates for legacy hold borrowers locking in historically low rates for high quality assets."