Top CMF National News Dec. 15, 2022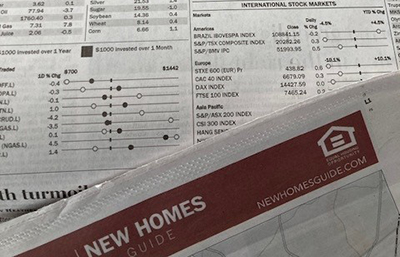 Here's a summary of Top National News Items from major news sites and industry trade publications. To get started, click on the headline above.
hrinking Office Building Values Are Becoming a Dilemma for City Budgets
Wall Street Journal, Dec. 13, 2022–Peter Grant (subscription)
The sharp decline in office building values is likely to become a growing problem for the budgets of cities, schools and other jurisdictions that depend heavily on property taxes from these building owners. https://www.wsj.com/articles/shrinking-office-building-values-are-becoming-a-dilemma-for-city-budgets-11670917430?
Pimco Expands Into Real Estate
Orange County (Calif.) Business Journal, Dec. 12, 2022–Peter Brennan (subscription)
Newport Beach, California's Pimco, best known for its bond funds, has started what it calls its "flagship offering in core real estate." The company, with $1.7 trillion in assets under management, launched the Pimco Flexible Real Estate Income Fund, a real estate-focused interval fund that will invest in public and private markets.
https://www.ocbj.com/finance/pimco-expands-into-real-estate/
Here are the Best Cities for Women in Commercial Real Estate
GlobeSt.com, Dec. 12, 2022–Lynn Pollack
The share of women in the commercial and residential real estate industries slumped 5% from 2017 to 2021, and women still earn less on average than male counterparts in both sectors, a MyEListing analysis of Bureau of Labor Statistics data found.
https://www.globest.com/2022/12/12/here-are-the-best-cities-for-women-in-commercial-real-estate/