FHFA Increases Fannie Mae, Freddie Mac Multifamily Radon Standards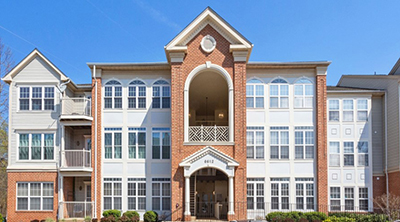 The Federal Housing Finance Agency announced enhancements to Fannie Mae and Freddie Mac's multifamily radon standards. The Mortgage Bankers Association commended the announcement.
Radon is an invisible, odorless gas that comes from the breakdown of uranium inside the earth. Where present in soils, radon exposure can occur by breathing air entering buildings through cracks and gaps in walls and floors.
FHFA said the enterprises' aligned radon standards will require additional radon testing for multifamily properties with loan applications received after June 30, 2023.
"The enterprises' adoption of enhanced radon testing requirements during National Radon Action Month will help ensure that multifamily properties with hazardous levels of radon are more accurately identified and properly mitigated," FHFA Director Sandra L. Thompson said.
MBA President and CEO Bob Broeksmit, CMB, noted MBA and its members fully support safe and healthy multifamily housing and appreciate FHFA's willingness to work closely with scientists and industry stakeholders during this process. "We hope that these new radon testing standards strike the appropriate balance of ensuring tenant safety without leading to significant delays and added costs to multifamily projects," he said. MBA asked FHFA to remain flexible on the six-month implementation date if it becomes apparent the new standards will impact the current lending pipeline.
"Industry participants, FHFA, the GSEs, and HUD–which has its own testing protocol–should continue to collect data on radon and strongly consider adjustments to these standards, if necessary, to ensure they align with tenant risk," Broeksmit said.
FHFA's radon standard enhancements will require testing at enterprise-backed multifamily properties, regardless of where the property is located (subject to some exceptions and deferrals), in addition to:
–Increasing the amount of required testing from 10 percent of ground floor units to 25 percent of ground floor units;
–Requiring an environmental professional to oversee radon testing;
–Requiring the environmental professional or property representative to notify tenants of radon testing; and
​–Providing additional guidance for lenders and environmental consultants on the Enterprises' radon standards. As part of such guidance, the Enterprises will reinforce the need for compliance with state and local radon laws.
FHFA said the enterprises will also collaborate with housing providers, radon industry stakeholders and the Centers for Disease Control and Prevention to encourage better radon data collection at multifamily properties. The agency said it will continue to monitor the multifamily mortgage market and will coordinate with the U.S. EPA in its continuing efforts to address radon.