CFPB, Federal Agencies Warn of AI Bias Risks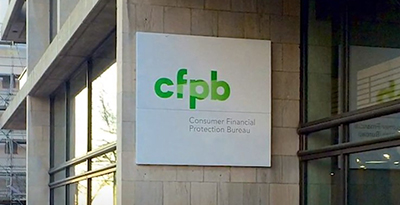 The Consumer Financial Protection Bureau and three other federal agencies on Tuesday issued a joint statement cautioning financial firms that use of artificial intelligence could increase risk of bias and civil rights violations.
The joint statement from the CFPB; the Department of Justice, the Federal Trade Commission and the Equal Employment Opportunity Commission warned technology marketed as "artificial intelligence" and as taking bias out of decision-making has the potential to produce outcomes that result in unlawful discrimination. The statement outlines the agencies' commitment to enforcing laws and regulations against such potential discrimination.
"Technology marketed as AI has spread to every corner of the economy, and regulators need to stay ahead of its growth to prevent discriminatory outcomes that threaten families' financial stability," said CFPB Director Rohit Chopra. "Today's joint statement makes it clear that the CFPB will work with its partner enforcement agencies to root out discrimination caused by any tool or system that enables unlawful decision making."
The joint statement follows a series of CFPB actions to ensure advanced technologies do not violate the rights of consumers. Specifically, the CFPB has taken steps to protect consumers from:
The CFPB said it will continue to monitor development and use of automated systems, including AI-marketed technology, and work closely with the Civil Rights Division of the DOJ, FTC, and EEOC to enforce federal consumer financial protection laws and to protect the rights of American consumers, regardless of whether legal violations occur through traditional means or advanced technologies.
The CFPB said it will also release a white paper this spring discussing the current chatbot market and the technology's limitations, its integration by financial institutions and ways the CFPB is already seeing chatbots interfere with consumers' ability to interact with financial institutions.