Real Estate Investment Trusts Poised For Recovery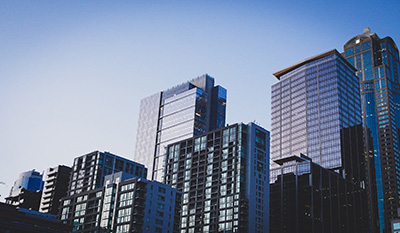 S&P Global Ratings, New York, said real estate investment trust earnings rebounded significantly in the second quarter, demonstrating the sector is on the right path for a solid comeback.
In a new report, REITrends: North American REITs Stay The Recovery Course With Solid Second-Quarter Trends, S&P Global Ratings said negative rating actions have eased up as operating performance and credit metrics recover and more rating outlooks are returning to stable. Low interest rates and recovering credit quality have kept borrowing costs low and capital markets active, which positions REITs to grow again, the report said.
"Operating metrics reached an inflection point in the second quarter, with recovery taking shape for many REITs as key operating metrics turned positive," said S&P Global Ratings Credit Analyst Ana Lai. "Positive net operating income has mostly returned while rent collection has rebounded to more than 90 percent, which is close to pre-pandemic levels."
Retail REITs saw the biggest net operating income rebound as pandemic-related fallout subsided and tenant sales recovered, the report noted. "Leasing activity across property types is also stronger given pent-up demand," it said.
While rising COVID Delta variant cases could threaten the recovery, S&P said it still expects 2021 to be a "recovery year" from 2020 as operating performance stabilizes for most of the REITs the firm rates.
"At this point widespread shutdowns of the magnitude we saw last year are unlikely given the progress in reopening the economy and lessons learned while operating in pandemic conditions," the report said. "Nevertheless, we don't expect the sector's credit metrics to return to pre-pandemic levels until at least 2022, and the path to recovery could be bumpy given the potential for more social-distancing restrictions if COVID cases surge."