Auction.com: Completed 3Q Foreclosure Auctions Up 16%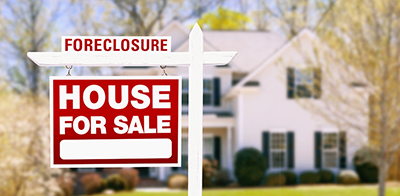 Auction.com, Irvine, Calif., said completed foreclosure auctions in the third quarter increased by 16 percent from the previous quarter and by 89 percent from a year ago to a new pandemic high.
However, the report said despite the steep quarterly and annual increases, third quarter foreclosure volume was still 68 percent below pre-pandemic levels.
"The tsunami of foreclosures many feared in the early days of the pandemic has not materialized thanks in large part to the swift and decisive foreclosure protections put in place by government policymakers and the mortgage servicing industry," said Ali Haralson, president of Auction.com. "While many of those protections are still in place, foreclosure volume is gradually rising as some slowly phase out."
The report said states with relatively high foreclosure volume compared to pre-pandemic levels included Oklahoma (3 percent below pre-pandemic levels), Indiana (22 percent below), Michigan (40 percent below), Mississippi (54 percent below) and Wisconsin (59 percent below).
Foreclosure volume was 63 percent below pre-pandemic levels for properties secured by private portfolio mortgages, the highest of any loan type covered in the report, followed by mortgages insured by the Federal Housing Administration (64 percent below pre-pandemic levels) and mortgages backed by the government-sponsored enterprises Fannie Mae and Freddie Mac (72 percent below pre-pandemic levels).