Share of Homes Bought with All Cash Hits 30% for First Time Since 2014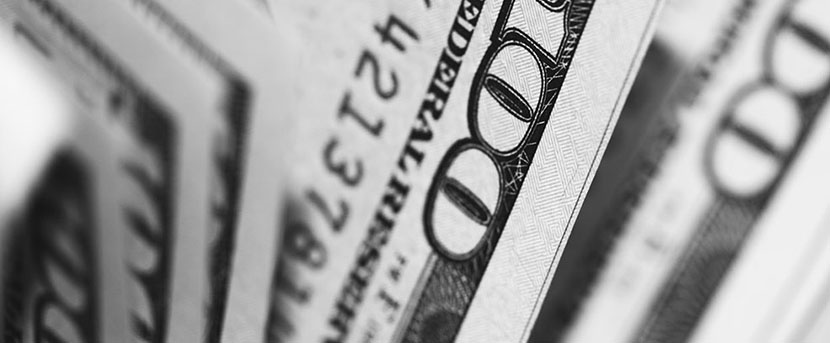 Redfin, Seattle, said nearly one-third (30%) of U.S. home purchases this year were paid for with all cash, up from 25.3% during all of 2020 to the largest share since 2014 (30.6%).
The Redfin analysis of county records published from January through April found cash purchases on the rise as Americans reap the benefits of a strong stock market—the S&P 500 Index has gained 36% in the past 12 months alone, as of July 14. At the same time, however, the rise in all-cash home purchases is posing challenges for many first-time and lower-income homebuyers, who are having trouble competing with cash offers.
Shauna Pendleton, a Redfin real estate agent in Idaho, noted remote work has allowed homeowners in expensive cities, such as San Francisco and New York, to sell their homes and move to less expensive areas, where they can often afford to buy properties in cash.
"Affluent homeowners in Seattle, Portland and parts of California are selling their homes for $1 million or $2 million," Pendleton said. "Then they're coming to Boise, where they're buying houses that are twice the size for half the price."
The report said investors, who often pay in cash, are wading back into the housing market after pressing pause at the onset of the pandemic. U.S. home purchases by investors rose 2.7% year over year in the first quarter, marking the first period of growth since the coronavirus pandemic began.
Redfin noted despite a slight easing in competition, nearly two-thirds of home offers written by Redfin agents still face bidding wars, with cash buyers often submitting the winning bid.
In the West Palm Beach, Fla., metro area, 52.6% of home purchases this year were paid for with all cash, the largest share of the 86 metropolitan areas in Redfin's analysis. West Palm Beach was followed by Naples, Fla. (52.5%), Nassau County, N.Y. (50.2%), North Port, Fla. (49.4%), Port St. Lucie, Fla. (46.2%), Greenville, S.C. (45.4%), Palm Bay, Fla. (44.1%), Cape Coral, Fla. (44.1%), Des Moines, Iowa (41%) and Jacksonville, Fla. (40.1%).
"Florida is a big second-home market, and second-home buyers often pay with cash," said Dina Blau, a Redfin real estate agent in the West Palm Beach area. "During the pandemic, folks also flocked to Florida to buy primary homes. They sold their houses in New York, New Jersey, Chicago or California and used the proceeds to pay cash for properties in Florida."
Expensive California metros, where it's more challenging to pay with cash because home prices are relatively high, were at the bottom of the list. In both San Jose and Oakland, 12.5% of reported home purchases this year used all cash—the lowest share of the metros Redfin analyzed. Next came Richmond, Va. (16%), Los Angeles (16%), San Diego (16.2%), Lake County, Ill. (17.2%), Sacramento (17.7%), San Francisco (17.8%), Oxnard, Calif. (18%) and Bakersfield, Calif. (19.3%).
In a separate report, Redfin said seasonally adjusted home sales fell 1.2% from May to June, the largest drop at this time of year on record through at least 2012, suggesting that the housing market frenzy may have peaked for the year.
Although the report noted homes sold for their highest prices and at their fastest pace on record, measures for market speed and competition seem to be at or near peak levels for this year. Other report findings:
–The national median home-sale price hit a record high of $386,888, up 25% year over year (down from the record of 26% in May).
–The number of homes for sale fell to a record low, down 28% from 2020.
–The typical home sold in just 14 days, a record low and down from 39 days in June 2020.
–56% of homes sold above their list price, a record high, up from 27% a year ago.
–The average sale-to-list ratio, a measure of how close homes are selling to their asking price, hit a record high of 102.6%.
"In June we entered a new phase of the housing market," said Redfin Chief Economist Daryl Fairweather. "Home sales are starting to stall because prices have increased beyond what many buyers can afford. This summer I expect home prices to stabilize as more homeowners list their homes, realizing they likely won't fetch a higher price by waiting longer to sell. But as rents rise, homeownership will become appealing to more people, and home sales will rev back up by 2022."
The report said median sale prices increased from a year earlier in all of the 85 largest metro areas Redfin tracks. The largest price increase was in Austin, Texas (+43%), where a typical 3-bedroom, 2-bathroom suburban home sold for $485,000 last month, up from $340,000 a year earlier.
"Home price growth over the last few months in Austin has been astronomical," said Redfin Austin market manager Jennifer Hoffer. "There has been a perfect storm of factors driving up price here with tech firms like Tesla, Amazon and Oracle announcing expansions in Austin, celebrities relocating here and overall a whole lot of really great press for the area."
The next biggest price increases were seen in Lake County, Ill. (+31%) and Phoenix (+30%). The smallest price increase was posted in San Francisco, where prices were up 2.6% from a year ago.
The report noted although sales are declining, measures of completed home sales reflected the most competitive market on record in June. The typical home that sold in June went under contract in 14 days—less than half as much time as a year earlier, when homes sold in a median 39 days.
Also in June, 56% of homes sold above list price, the largest share on record. The average sale-to-list price ratio continued to surge, hitting a record high of 102.6%. This measure typically peaks in June but was still climbing sharply through the end of the month.