New MBA White Paper Analyzes Commercial Real Estate Market Trends, Outlook
The Mortgage Bankers Association last week released a new white paper, Where From Here?, which examines current economic trends and commercial/multifamily real estate market conditions and summarizes recent comprehensive data–by property type and capital source–reported by MBA's research team.
The white paper says low interest rates, steady economic growth and stable market conditions have served as positive tailwinds for the commercial real estate industry in recent years, but the future will likely contain both challenges and opportunities for specific parts of the market and the participants in them.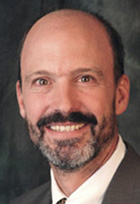 "There's been a lot of attention paid to what might be ahead for commercial real estate and commercial real estate finance markets, given the uncertainty in the global economy," said MBA Vice President of Commercial Real Estate Research Jamie Woodwell, author of the white paper. "MBA's white paper is designed to give members and industry stakeholders an overview of what has driven activity in recent years, with a look at what could affect the future. Although there is a connection between CRE and CREF markets and the broader economy, general economic changes may not translate to commensurate changes for the sector."
The white paper analyzed the following trends that will likely have a continued impact on demand levels and investor activity for different property types (office, multifamily, retail and industrial) and capital sources (banks and thrifts, life insurance companies, CMBS, Fannie Mae and Freddie Mac, FHA and investor-driven lenders) in commercial real estate:
• Job growth – Years of steady job growth have been a boon to the office market, helping to offset the drag of tenants being more efficient with their use of space. Job gains should remain positive in the coming years, albeit at a slower pace, with the demand for office space following that same trend.
• Rising household formation – Demographic shifts in America will have a significant impact on the overall demand for housing, goods and services, as well as the ways those products are purchased and consumed.
• The health of the consumer – Household balance sheets – in the aggregate – remain healthy, with financial obligations and debt service payments at record low levels. Consumers are in good shape for any potential economic downturn, but changes in consumer sentiment would likely influence the economy and demand for commercial space.
• Low interest rates – Long-term U.S. interest rates are at some of the lowest levels on record, and internationally, some central banks have resorted to negative interest rates. "Lower for longer," remains the most likely path for interest rates, but commercial real estate investors and lenders will have to contend with where rates are today, with where they might go in coming years.
• The search for yield – Property prices are growing more quickly in secondary and tertiary markets, and investors are increasingly turning to transitional properties in search of higher returns. Perhaps the clearest example of this search for yield is in the CMBS market. In recent years, the credit curve for CMBS bonds has been falling and flattening — meaning investors are willing to take on more risk in a search for yield.
"Throughout the industry, borrowers, lenders and others are working through whether to take today's market as it is, or to plan for interest rates, property values and loan performance that may be markedly different," Woodwell said. "No one has the answers to these questions, but the market's focus on them is changing the complexion of what is being done and how different players are acting."
For a copy of Where From Here? and other research from MBA's Commercial/Multifamily team, visit: https://www.mba.org/news-research-and-resources/research-and-economics/commercial/-multifamily-research/industry-articles/industry-articles-from-mba-research.