FHFA Rescinds Proposed Loan-Level Pricing Adjustment for DTI Ratios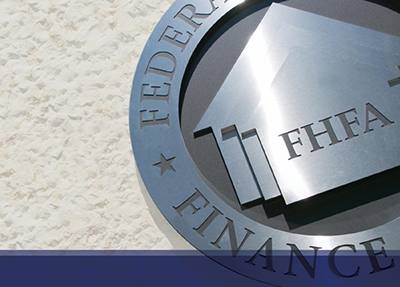 The Federal Housing Finance Agency on Wednesday rescinded a controversial proposed loan-level pricing adjustment that the Mortgage Bankers Association said would have had adverse impact on both consumers and lenders.
The FHFA announcement rescinded the debt-to-income-based loan-level pricing adjustment proposed in January. That proposal would have made significant adjustments to loan-level pricing adjustments, known as LLPAs, that Fannie Mae and Freddie Mac charge on conventional loans they purchase.
Originally set to go into effect May 1, FHFA Director Sandra Thompson delayed implementation until Aug. 1, which did little to quell intense criticism from MBA, other industry trade groups, consumer groups and members of Congress.
"I appreciate the feedback FHFA has received from the mortgage industry and other market participants about the operational challenges of implementing the DTI ratio-based fee," Thompson said. "To continue this valuable dialogue, FHFA will provide additional transparency on the process for setting the Enterprises' single-family guarantee fees and will request public input on this issue."
MBA President & CEO Bob Broeksmit, CMB, issued the following statement:
"We have strongly opposed FHFA's planned debt-to-income loan level pricing adjustment since it was announced in January and have led advocacy efforts calling for its removal," Broeksmit said. "The proposed fee was unworkable for lenders and would have confused borrowers and undermined the customer experience. We are pleased that FHFA engaged with industry stakeholders, recognized the negative impacts of the fee, and decided to rescind its implementation."
Broeskmit said MBA urges FHFA to continue its engagement to improve clarity and transparency regarding the GSEs' pricing framework. "We will continue our work with the agency, the GSEs, lawmakers, and the Biden administration on policies and actions that lower costs and advance sustainable access to homeownership while protecting taxpayers," he said.
MBA led industry efforts calling for the proposed rule's removal and highlighted the adverse impacts of the fee to consumers and lenders through dozens of media interviews, a comment letter to FHFA, a press statement after the three-month implementation delay in March, and an April blog post from Broeksmit.
MBA asserted that implementation of a DTI-based LLPA would have led to numerous problems, including multiple changes to a borrower's pricing throughout the loan application process, operational and system issues, compliance implications related to TILA-RESPA Integrated Disclosures (TRID), compromised borrower trust and post-closing quality control (QC) issues.
For more information and further engagement, MBA members can contactPete Mills, MBA Senior Vice President of Residential Policy and Members Services, at (202) 557-2878; or Bill Killmer, MBA Senior Vice President of Legislative and Political Affairs, at (202) 557-2736.