CBRE Again Raises Forecast for 2023 Hotel Performance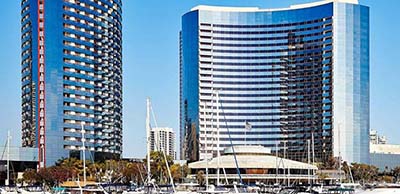 CBRE, Dallas, raised its hotel performance outlook for this year once again, improving its forecast for revenue per available room to $97.89, up 6% year-over-year, and an increase of 43 cents from its previous forecast.
"We are already starting to see signs that the easing of travel restrictions in Japan and China, combined with continued improvements in group and independent business demand, are bolstering demand heading into the heavy summer travel season," said Rachael Rothman, CBRE's Head of Hotel Research and Data Analytics.
The May 24 revision is predicated on a 65-basis-point increase in expected occupancy compared with the previous forecast issued in February, CBRE said in a release. The average daily rate is expected to increase by 3.7% in 2023, down from the previous forecast of 4.2%; CBRE attributed that shift to slightly lower inflation expectations, among other factors.
For this projection, CBRE's baseline-scenario forecast anticipates 0.8% average GDP growth and average inflation of 4.6% in 2023. CBRE noted a strong correlation between gross domestic product and RevPAR growth.
"The U.S. economy grew at an annualized rate of 1.1% in Q1 2023, the third consecutive quarter of positive GDP growth," the release stated. "The uptick in economic growth led to Q1 record U.S. RevPAR of $88.33, up 15.5% year-over-year from Q1 2022."
CBRE expects the first quarter to be the high point of the year for RevPAR growth. It said the growth rate is expected to decelerate to the 4% to 5% range over the next few months before decelerating to the 2% to 3% range in the fourth quarter.
"Despite the moderating pace of GDP growth, several travel-specific tailwinds coupled with employment growth and wage increases should result in another record year for RevPAR in 2023," said Michael Nhu, Senior Economist and CBRE's Head of Global Hotels Forecasting. "The combination of inflationary pressures and higher interest rates are leading to slower hotel supply growth and further strengthening the pricing power of existing hotels."