Sponsored Content from ACES Quality Management: Originations with High-Quality Compliance Testing
Phil McCall is President and Chief Operating Officer of ACES Quality Management, Denver.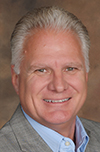 If the year thus far could be summed up in one word, it would be "volatility." The interest rate environment and resulting decline in originations have triggered a slew of activity throughout the market, including layoffs, mergers and acquisitions, withdrawals from specific lending channels and complete market exits. For those that have survived the volatility thus far, the word that should be top of mind moving forward is "protect."
The most recent ACES QC Trends Report found that defect rates have increased 20.5% over Q2 2022, ending the third quarter at 2.47% – a report high. What's more, there was a sharp quarter-over-quarter increase in defects related to underwriting and eligibility, which directly impact loan salability. As noted in the report:
Within the overall Income/Employment category, defects related to eligibility more than doubled between Q2 and Q3 2022, rising 102.27% from 11.9% in Q2 to 24.07% in Q3. Documentation errors also grew quarter-over-quarter, increasing 52.47% from 45.24% in Q2 to 55.56% in Q3…This quarter marks the second straight increase in the Credit category, which was up 15.69% over the prior quarter and ranks as the second-highest defect category for this quarter. A sub-category analysis here also found a significant increase in eligibility errors, comprising nearly two-thirds of all credit-related defects and increasing 40.66% over Q2. While not considered one of the four core underwriting categories, Borrower and Mortgage Eligibility defects also increased for the second straight quarter, rising 18.73% in Q3 over Q2.
Possible reasons for the increase in loan defects include lenders expanding their credit box to qualify more borrowers and offering products they haven't had in some time, such as buydowns and ARMs, to diversify their portfolio and generate more revenue. However, these actions may also increase the risk of originating high-cost mortgages and higher-priced mortgage loans, which are subject to federal regulations that require lenders to verify the consumer's ability to repay, prohibit prepayment penalties, and ensure timely payments of taxes, insurance, principal, and interest.
For high-cost mortgages, lenders must also comply with additional limitations, such as no balloon payment, a maximum late fee of 4%, and no financing of points or fees into the loan. This requires careful calculations and compliance with federal and state laws, which can vary and be stricter in some areas. Therefore, lenders need to be diligent and avoid common errors, such as TRID miscalculations, and conduct thorough testing to ensure that each loan meets the regulatory standards and avoids being classified as a high-cost mortgage. This is crucial in a highly regulated and competitive lending environment, where every loan matters and mistakes can be costly.
As such, lenders need a quality control system that can be customized to meet their specific needs and helps keep them informed on current regulatory standards and practices. ACES Quality Management is the leading provider of mortgage quality control and auditing software and is a trusted expert when it comes to loan quality and compliance. Keeping up with regulatory requirements at all levels requires undivided attention, which is why ACES has an entire team dedicated to identifying and deciphering these changes at the federal, state, county and city levels. The ACES team regularly sorts through lending regulations to ensure the ACES platform and, by extension, its users are up to date on changing requirements. In addition, ACES also communicates these changes to the industry via its free Compliance NewsHub to help all lenders – even non-ACES users – stay informed on the latest regulatory and investor compliance updates.
To enhance the compliance features available with the system, ACES has launched ACES PROTECT, a suite of compliance tests that gives users the ability to select and pay for only the tests they need to reduce audit time and improve oversight. ACES PROTECT includes multiple compliance checks covering certification of loan estimate/closing disclosure calculations, high-cost and high-price mortgage loan testing, TRID fee tolerance, Qualified Mortgage (QM) tests, and other crucial compliance tests. Users can conveniently perform compliance tests within the ACES platform as part of their standard post-funding QC review. Additionally, they can automate tasks and exceptions for alerts, significantly increasing audit productivity. ACES PROTECT provides detailed loan-level reporting, ensuring complete visibility into its calculations, and clearly communicates a loan's compliance status.
"ACES PROTECT has allowed us to automate several of our manual fee compliance tests using a fully supported application, giving us greater efficiency, improved accuracy and better reporting," said Anthony DeAngelo, Director of Sourcing and Procurement for USAA's Managed Services department. "With ACES PROTECT, we can test using the parameters we set in ACES PROTECT and, if needed, change them on the fly. All of this gives us improved confidence when sharing our results with management, auditors and regulators."
2023 has already proven to be a challenging year in terms of volume and profitability. By incorporating automatic compliance testing into their overall QC auditing environment, lenders can protect themselves and their bottom line against costly errors, buyback requests and potential regulatory fines.
(Sponsored content includes material submitted independently of the Mortgage Bankers Association and MBA NewsLink and does not connote an MBA endorsement of a specific company, product or service. For more information about sponsored content opportunities, contact Bill Farmakis at bill@jlfarmakis.com or 203/834-8832.)