MBA Advocacy Update May 15, 2023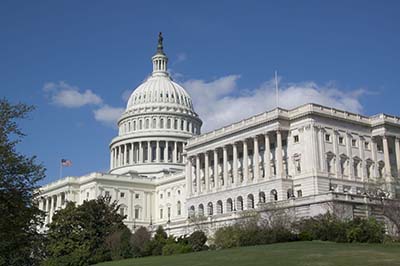 Bill Killmer bkillmer@mb.org; Pete Mills pmills@mba.org
FHFA Rescinds Proposed LLPA for DTI Ratios
On Wednesday, the Federal Housing Finance Agency announced that it is rescinding the debt-to-income-based loan-level pricing adjustment that was part of the updates to Fannie Mae's and Freddie Mac's pricing grids announced in January. MBA led industry efforts calling for its removal and worked tirelessly to highlight the adverse impacts of the fee to consumers and lenders through dozens of media interviews, a comment letter to FHFA, a press statement after the three-month implementation delay in March, and an April blog post from President and CEO Bob Broeksmit, CMB. In a press statement immediately after Wednesday's announcement, Broeksmit said, "The proposed fee was unworkable for lenders and would have confused borrowers and undermined the customer experience. We are pleased that FHFA engaged with industry stakeholders, recognized the negative impacts of the fee, and decided to rescind its implementation." Concurrently, with the rescission of the fee, FHFA also said it will issue a Request for Information to provide additional transparency and receive public comment on the process for setting single-family guarantee fees.       
Why it matters: Implementation of a DTI-based LLPA would have led to several problems, including multiple changes to a borrower's pricing throughout the loan application process, operational and system issues, compliance implications related to TILA-RESPA Integrated Disclosures, compromised borrower trust, and post-closing quality controlissues.    
What's next: MBA will continue its engagement with FHFA, lawmakers, and industry stakeholders to ensure clarity and transparency regarding the GSEs' pricing framework and looks forward to responding to the RFI. Next Wednesday, the House Financial Services Subcommittee on Housing and Insurance will hold a hearing on GSE pricing titled, "The Current Mortgage Market: Undermining Housing Affordability with Politics."
For more information, please contact Pete Mills at (202) 557-2878 or Bill Killmer at (202) 557-2736.
MBA Responds to FHFA's Proposed Amendments to the Enterprise Regulatory Capital Framework
On Friday, MBA submitted comments to FHFA in response to its Notice of Proposed Rulemaking that would amend certain portions of the Enterprise Regulatory Capital Framework. The proposed rule includes modifications of certain provisions of the ERCF related to guarantees on commingled securities, multifamily mortgage exposures secured by properties with government subsidies, derivatives and cleared transactions, and credit scores. MBA was generally supportive of most of the amendments in the proposal. However, the letter expresses concerns regarding changes to representative credit score calculations and encourages FHFA to delay implementation and further analyze the potential impacts. MBA also urged FHFA to evaluate and reconsider two additional portions of the ERCF not included in the proposal that MBA believes are critically important: reducing the risk surcharge on third-party originated loans and the inclusion of a multifamily countercyclical adjustment.
Why it matters: The capital rule continues to be used as a tool to manage the Enterprises' risk, which has been evident in recent policy decisions. While the NPR contains important amendments reflecting previous issues highlighted by MBA, such as the risk weighting for comingled securities, it does not directly address longstanding issues such as disparities in Third-Party Origination pricing. Because the rule addresses risk weightings within the ERCF, MBA used this opportunity to reiterate these positions while FHFA considers other proposed amendments.
What's next: MBA will remain engaged with FHFA as it reviews submitted comments and welcomes further discussion on the various elements of the response. MBA will continue to work with FHFA on this and other critically important housing issues.
For more information, please contact Sasha Hewlett at (202) 557-2805.
Lawmakers Introduce Bipartisan, Bicameral HELPER Act to Create Loan Assistance Program for First Responders
On Wednesday, Sens. Marco Rubio (R-FL), Jon Ossoff (D-GA), and Senate Banking Committee Chairman Sherrod Brown (D-OH), and Reps. John Rutherford (R-FL) and Bonnie Watson Coleman (D-NJ) introduced the Homes for Every Local Protector Educator and Responder (HELPER) Act. This bipartisan, bicameral legislation would create a first-time homebuyer loan program under the Federal Housing Administration for teachers and first responders who have served at least four years in their respective roles.
Why it matters: Importantly, the bill includes substantive changes from prior versions that were responsive to feedback from both MBA and the Department of Housing and Urban Development (HUD). Specifically, the bill would create an FHA-administered home loan assistance program for law enforcement officers, firefighters, Emergency Medical Technicians, paramedics and pre-K-12 teachers who have served for at least four years in their respective roles and are first-time home buyers. It would also eliminate a mortgage down payment and monthly mortgage insurance premium requirements, include an upfront mortgage insurance premium to help fund the program, and allow for a one-time use of the program by eligible individuals. 
What's next: MBA sent this letter to the House and Senate lead sponsors upon introduction and will continue to monitor the legislation's possible progress – either as included within a broader package of bills or as a standalone measure.
For more information, please contact Alden Knowlton at (202) 557-2741, Borden Hoskins at (202) 557-2712, Ethan Saxon at (202) 557-2913 and Tallman Johnson at (202) 557-2866.
Colorado Legislature Passes First Right of Refusal Bill
On Monday, the Colorado legislature approved a bill (HB 23-1190) that outlines provisions around first right of refusal for local governments in an effort to increase affordable housing supply. The final bill, which reflects industry amendments to narrow the scope and shorten timelines, gives local governments the right to make an acceptable offer on a multifamily property for sale and applies only to urban properties with 15 or more units or rural properties with 5 or more units. The seller must notify the local governing body within 14 calendar days, the local governing body must respond with a notification of intent to exercise first right within seven calendar days and provide subsequent offer within 30 calendar days. The act of foreclosure by a lender is exempt; however, a subsequent sale of a foreclosed property would be subject to the FROR. The seller can reject the offer with notice of terms and conditions needed to potentially accept the offer, without consideration of certain contingences, type of financing, or estimated closing date.  
Why it matters: A handful of states have existing FROR laws with many more expected to be introduced in 2023.
What's next: MBA will continue to work with state associations to educate lawmakers on the issues many of these bills pose.
For more information, please contact William Kooper at (202) 557-2737 or Liz Facemire at (202) 557-2870.
[VIDEO] mPower Moments: On Overcoming Adversity with Freddie Mac's Emily Davies
In this mPower Moments episode, Marcia Davies sits down with her daughter Emily Davies, Account Executive with Freddie Mac. During this inspiring interview, Davies discusses her career journey at Freddie Mac as well as certain obstacles she has faced in her career. Davies also emphasizes the importance of speaking up in uncomfortable situations and how doing so can help you remain authentic to your true self. She also discusses how mentors (including Marcia) have shaped her career and passion to help and elevate others. 
To watch more mPower Moments, click here.
For more information, please contact Marcia Davies at (202) 557-2707.
Upcoming MBA Education Webinars on Critical Industry Issues
MBA Education continues to deliver timely programming that covers the spectrum of challenges, obstacles and solutions pertaining to our industry. Below, please see a list of upcoming webinars – which are complimentary to MBA members:
Managing Opportunity and Risk in Volatile Economic Conditions – May 16
Leveraging AI, Blockchain & New Technologies in Today's Challenging Environment – May 17
Explore Build-to-Rent Advantages, Trends & Opportunities – May 18
Profit & Succeed with Down Payment Assistance Programs – June 8
MSR Transfers: Balancing Risk, Customer Experience and Efficiency – June 15
MBA members can register for any of the above events and view recent webinar recordings. For more information, please contact David Upbin at (202) 557-2931.