Dealmaker: The Mogharebi Group Secures $51M California Apartment Sale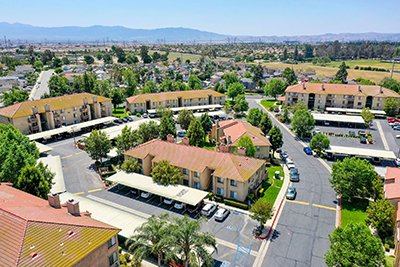 (The Landing Apartments, Ontario, Calif.)
The Mogharebi Group, Costa Mesa, Calif., arranged $50.5 million for The Landing Apartments, a 156-unit multifamily community in Ontario, Calif.
Located at 3364 Honeybrook Way, the garden-style community has a 53% two-bedroom/47% one-bedroom unit mix. Apartments range from 704 to 1,108 square feet.
Alex Mogharebi, Otto Ozen and Bryan LaBar represented the seller in the transaction–an Orange County-based family that owned the property for more than 20 years.
"Despite a very challenging capital markets environment, we were able to generate more than 20 offers on The Landing, ultimately selling the legacy asset to a Los Angeles-based investor at a sub 4.5 percent cap rate," Ozen said. "Investors were attracted to the multiple levels of growth potential for this well-located community, including the ability to capture significant rental upside with a value-add plan focused on interior renovations."
LaBar noted Ontario exhibits favorable multifamily fundamentals driven by significant increases in population growth and limited supply. "The Landing generated significant investor interest due to its location in the path of growth and adjacency to the Ontario Ranch development," he said. "There is little relief for the current supply-demand imbalance with very few new units scheduled to be delivered in the foreseeable future, so The Landing represented an excellent opportunity to fill the need for well-located, quality rental housing."