Cheryl Lieber and Katie Caggiano of the MBA HR Professionals Networking Group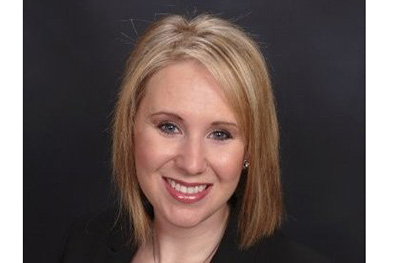 The Mortgage Bankers Association's Human Resources Professionals Networking Group is an MBA member networking opportunity for HR heads, directors and managers of mortgage banking institutions or their designates.
The HR Professionals Networking Group holds webinars on a quarterly basis, and also meets in person as part of MBA's annual Human Resources Symposium in September. Webinars feature relevant guest speakers, as well as discussions on topics of interest to the networking group. MBA plans to apply for Society of Human Resources Professionals credit to be available for the networking calls and Symposium.


Offered exclusively to MBA members who originate and service residential loans, the Networking Group is a unique opportunity to learn about the mortgage market and the latest in human resources trends and practices from industry experts. Through webinars and other exchanges, the group explores staffing models; regulatory changes and interpretations affecting compensation and benefits; new case law affecting HR managers; mortgage market updates; recruitment; training; employee retention; benefits trends; and compensation study results.
Cheryl Lieber, Chief Administrative Officer with Nations Lending, Cleveland, Ohio; and Katie Caggiano, Senior Vice President and Senior Incentive Strategy and Analytics Manager with Citizens Bank, Providence R.I.; serve as volunteer Co-Chairs of the Networking Group.
MBA NEWSLINK: How did you become involved in the MBA Human Resources Professionals Networking Group?
CHERYL LIEBER: Nations Lending became MBA members just a short time after our company's founding. Through communications we received, we saw the MBA HR Symposium, and that really started the beginning of my involvement with attending conferences and meeting great peers and leaders in the industry.
KATIE CAGGIANO: I have been working closely with MBA for almost 20 years through the [Peer Group Roundtable] Program and the MBA Compensation Studies with McLagan. I have always found value in all the peer data and the networking that these programs allow for mortgage companies.
NEWSLINK: Why is this group so important to the real estate finance industry?
LIEBER: The mortgage industry has a lot of regulations, and most companies operate in more than one state. Those multilayers can be challenging to navigate. Being able to speak to someone who is in your industry and dealing with the same challenges — who may already have the answer to a difficult topic like LO compensation — is beyond valuable.
CAGGIANO: From my own experience, this group allows us the opportunity to network and collaborate with our peers. This industry is constantly changing, and it helps us to learn from others in similar roles.
NEWSLINK: What key issues are you addressing as co-chair of the Group?
CAGGIANO: There are so many challenges we are addressing: especially right now the evolving employment law and industry consolidation/layoffs.
LIEBER: I really want to show the value of being a member and participating in the forum. I also feel it is very important to hear other members' voices with what they want to meet on and discuss. I believe our experiences as a group can help each of us navigate the highs and lows of these difficult markets we experience.
NEWSLINK: What support is MBA providing to the Group?
CAGGIANO: MBA helps its members by hosting educational events with industry experts in these subject areas. MBA also hosts and manages online forums where members can seek advice, find answers to common questions or simply collaborate with other members.
LIEBER: The annual meeting in D.C. which I cannot speak or support enough, the HR Networking Group, and also pushing out information to its members on current key topics. The ability the MBA has to understand what is relevant, not just from a mortgage industry perspective, but also from a people perspective.
NEWSLINK: How can HR professionals become more involved?
LIEBER: I would recommend not only to focus solely on your HR education and experience but work to understand the mortgage industry. The value of being able to navigate different times in the mortgage industry with employees and leaders, by understanding the industry, is instrumental along with being able to really support the company for which you work.
CAGGIANO: HR professionals can reach out to myself, Cheryl, Marina [Walsh, CMB] or Jenny Masoud!
To join the MBA HR Professionals Networking Group and for more information, please contact Jenny Masoud at jmasoud@mba.org.