Housing Market Report: Sellers Retreat; Million-Dollar Homes, Affordable Homes Decrease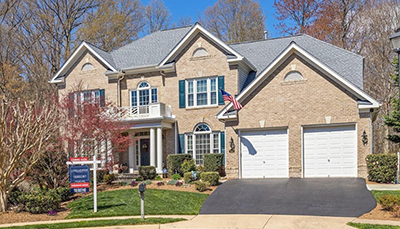 In today's housing market reports, Black Knight, Jacksonville, Fla., said sellers continue to back away amid rising interest rates; and Redfin, Seattle, said inventory of homes at both ends of the spectrum have become less available.
The monthly Black Knight Mortgage Monitor Report showed January marked the fourth consecutive month of declines in for-sale inventory on a seasonally adjusted basis, after seeing strong improvement in shortages early last year. Months' supply has stagnated at 3.1 in recent months as falling demand has been met with a weakening inflow of new listings, with 90% of U.S. markets facing growing inventory shortages.
The report noted though January marked the seventh consecutive month of falling home prices, the month's decline (-0.24% from December; -0.13% on a seasonally adjusted basis) was the smallest yet in that span. Black Knight Vice President of Enterprise Research Andy Walden said growing supply shortages are holding home prices higher than they otherwise would be given current affordability constraints, as elevated rates continue to lock would-be sellers in place.
"The interplay between inventory, home prices and interest rates has been the defining characteristic of the housing market for the last two years, and this continues to be the case," Walden said. "Today, we see buyer demand dampened under pressure from rising rates and their impact on affordability, with purchase rate-lock volumes cooling in late February. However, when rates ticked down closer to 6% early in the month, we saw a rebound of buy-side demand."
On the other side of the equation, Walden said, "we've seen a consistent theme of potential sellers – many with first-lien rates a full 3 percentage points below today's offerings – pulling back from putting their homes on the market. In fact, January marked the fourth consecutive monthly decline in overall for-sale inventory according to our Collateral Analytics data, with the primary driver being a 25-month stretch of new listing volumes running below pre-pandemic averages. While demand remains weak, faltering supply has resulted in months of available inventory stagnating near 3.1 in recent months."
Separately, Redin said both million-dollar homes and affordable homes have become less common as rates fluctuate. Redfin reported just over 7% of U.S. homes are worth $1 million or more, down from June 2022's record high 8.6%.
The report said million-dollar-plus homes make up a smaller portion of the housing pie. Home values and prices have dropped from record highs as 6.5%-plus mortgage rates dampen homebuying demand. That has pushed a certain portion of homes that would have been worth seven figures at the peak of the pandemic homebuying frenzy below the million-dollar threshold. Some of the decline from the June peak is due to seasonality, as home prices typically decline in the second half of the year, but the June-to-January drop noted in this report is much bigger than usual.
"Home values are coming down from their peak and fewer sellers could fetch seven figures–but that doesn't mean buyers are getting a break," said Redfin Economics Research Lead Chen Zhao. "The typical homebuyer's monthly mortgage payment is even higher than it was when home values peaked in the spring because rates are so much higher and although home prices have come down, they certainly haven't crashed. Now isn't the time for buyers who need to take out a loan to get a good deal: Buying an $800,000 home today would cost more per month than buying a million-dollar home a year ago."
The share of homes valued at seven figures is falling quickest in the Bay Area and other expensive coastal areas. Just over 80% of San Francisco homes are worth at least $1 million–the biggest share of the 99 most populous U.S. metros, but down from 86.3% a year ago.
Redfin also reported roughly one in five (21%) U.S. homes for sale in 2022 was affordable for the typical household, down from two in five (40%) in 2021 to the lowest share on record.
The number of affordable listings fell 53% from a year earlier in 2022—the largest annual drop in Redfin's records, which date back to 2013. While that's partly due to a decline in listings in general—new listings fell 10% year over year—it's mostly due to the fact that higher mortgage rates made the listings hitting the market less affordable.
"Housing affordability is at the lowest level in history, which will widen the wealth gap—especially between millennials," said Redfin Deputy Chief Economist Taylor Marr. "Many millennials were able to buy their first home before or during the pandemic homebuying boom, but many others were priced out of homeownership and forced to keep renting. That means a lot of young adults missed out on a major wealth building opportunity: the value of homes owned by millennials has risen nearly 30% in the past year."
The report said only 9% of homes for sale last year were affordable for the typical Black household, compared with 28% for the typical white household and the lowest share of any race in this analysis. The share was nearly as low for Hispanic/Latino households (14%) and was highest for Asian households (34%). Affordability has also fallen slightly faster for Black households than for white households. The share of listings affordable for the typical Black household was cut in half (9% in 2022 vs 18% in 2021), while the share affordable for the typical white household fell by less than half (28% vs 50%).
"Housing has become incredibly unaffordable for a lot of Americans, but Black families have been hit especially hard because they're often less wealthy to begin with," said Redfin Chief Economist Daryl Fairweather. "On average, Black Americans earn less money, have less generational wealth, and have lower credit scores (and sometimes no credit scores at all) than white Americans. That makes it tougher to afford a down payment and qualify for a low mortgage rate. They also frequently face racial bias during the homebuying process."