Industry Briefs Mar. 14, 2023: Lodestar Partners with Nationwide Appraisal Network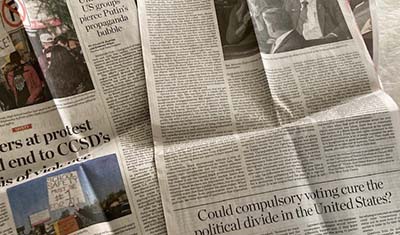 Lodestar Partners with Nationwide Appraisal Network
LodeStar Software Solutions, Philadelphia, partnered with Nationwide Appraisal Network, a nationwide appraisal management company. The partnership will enable users of LodeStar's closing fee technology to access appraisal fees for fee estimates across the nation.
LodeStar helps mortgage originators effectively manage their third-party closing costs to save both time and money as well as maintaining TRID (TILA-RESPA Integrated Disclosure Rule) compliance. Quotes are automated in the mortgage lender's origination system and 100% guaranteed for accuracy.
WelcomeHome Software Releases Findings on Sales Trends in Senior Housing
WelcomeHome Software, Atlanta, released its first Year in Review on senior living, reporting as occupancy began signaling a return to pre-pandemic levels across all care types, Independent Living saw the greatest gains at 6%. While it took more activities to propel these move-ins, such as tours, emails and follow-ups, the benefit is in their extended length of stay.
Assisted Living and Memory Care percentages remained relatively steady but achieved higher tour-to-move-in conversion rates, likely driven by care-based decisions. Geographically, the Northeast and West regions led the charge.
Along with a 150-day sales cycle and 675-day length of stay, the 2022 industry averages for Assisted Living, Independent Living and Memory Care required 110 activities – and more than five months – to drive a single move-in.
MCTlive! Lock Volumes Decline
Mortgage Capital Trading Inc., San Diego, released its MCTlive! Lock Volume Indices for February, showing after an uptick in January, lock volume decreased across the board for the month. Purchase lock activity was down 13% compared to January, rate/term refinance volume was 42%, and cash-out refinance volume was down 25%.
The report said lock activity in total was down 15% versus January. "The news may be disappointing, but as the Fed reaches its terminal fed funds rate for this cycle, we should see downward pressure on mortgage rates, which will only help increase origination activity. For added context, total lock activity is still down 54% from one year ago," the report said. "That is mostly due to a drop off in refinance demand, as purchase lock activity sits 41% lower than at the same point last year. Rate and term refinance volume is down 86% from one year ago, and cash-out refinance volume is down 87% over that same period."
Guaranteed Rate Delivers a Loan Approval in Less than 24 Hours
Guaranteed Rate, Chicago, launched Same Day Mortgage, delivering loan approval in less than 24 hours.
Same Day Mortgage levels the playing field, giving the big advantage cash buyers enjoy to everyone—speed. Real estate agents also benefit from the power of Same Day Mortgage. When buyers use Same Day Mortgage, along with PowerBid2 Approval, Guaranteed Rate's fully underwritten pre-approval letter, their offers compete aggressively with all-cash buyers.
Total Expert Announces Platform Enhancements
Total Expert announced high-impact features and integrations that tap data and insights to accelerate deal flow for banks and lenders.
Additions to Total Expert Customer Intelligence enable financial institutions to easily connect data sources and immediately act on customer insights. By enriching customer profiles with multiple data sources, banks and lenders have visibility into customer intent and which type of financial benefit may be available to them when doing a new loan. These customer profiles are then deeply integrated directly into the platform's customer journey orchestration, which automates critical parts of the customer journey, such as reminding an advisor or loan officer to engage with a past customer with educational content on available options.
AMC Mortgage, Cityscape Home Mortgage Choose Adwerx to Power Digital Branding
AMC Mortgage and Cityscape Home Mortgage joined forces with Adwerx to provide marketing technology designed to engage interested borrowers and win more referrals in today's crowded marketplace.
By leveraging Adwerx's automated ad technology, AMC Mortgage and Cityscape Home Mortgage's loan officers will receive personalized, brand-compliant advertising that targets home buyers and real estate agents on premium websites and top social media platforms. This streamlines a complicated and time-consuming marketing process for loan officers, allowing them to focus their time on high-value activities like guiding clients through the mortgage process.
Tavant Launches Proptech 3.0
Tavant, Santa Clara, Calif., launched Proptech 3.0, connected AI-powered analytics that optimizes the ecosystem for all parties involved.
Tavant's multi-sector, multi-generational experience enables scaling start-ups and industry leaders, such as the nation's third-largest home builder, to entrust the digital transformation of its adjacent business units to increase flexibility and efficiency, resulting in a more complete and overall competitive business in the current environment.
Fannie Mae: Housing Sentiment Returns to Near-Survey Low Amid Affordability Constraints, Job Security Concerns
The Fannie Mae Home Purchase Sentiment Index decreased by 3.6 points in February to 58.0, breaking a streak of three consecutive monthly increases and returning the index closer to its record low in October 2022.
Overall, four of the HPSI's six components decreased month over month, most notably those associated with job security and home-selling conditions. While both components remain positive on net, in February 44% of consumers reported that it's a bad time to sell a home, up from 39% last month, and 24% expressed concern about losing their job in the next 12 months, up from 18% last month. Year over year, the full index is down 17.3 points.
"We believe these results corroborate our expectation for subdued home sales in the coming quarters, particularly now that mortgage rates have begun rising again," said Fannie Mae Chief Economist Doug Duncan. "Additionally, this month's survey indicated an increase in job security concerns, which we'll continue to monitor closely, since labor market uncertainty could play yet another factor in slowing housing activity."
Accurate Group Aligns with Fannie Mae on New Valuation Modernization Platform
Accurate Group, Cleveland, Ohio, said it is one of six service providers approved after extensive review and client testing by Fannie Mae for the new Value Acceptance + Property Data valuation modernization initiative.
Accurate Group's appraisal modernization and property data collection suite, powered by its proven flagship technology products, ValueNet and GroundWorks, meet the data standards for all industry appraisal modernization initiatives on the market today. Lenders who leverage ValueNet and GroundWorks technologies and processes on purchase and refinance origination loans eligible for Fannie Mae's Value Acceptance + Property Data experience reduced cycle times plus significant cost savings when compared to traditional and residential appraisals, along with greater accuracy and a better borrower experience.
MMI Launches 'Mortgage Industry Benchmarks' Report
Mobility Market Intelligence, Salt Lake City, Utah, launched the "Mortgage Industry Benchmarks" report, a monthly newsletter compiling lender and loan officer production data and trends to facilitate peer-to-peer comparison.
The report leverages the mortgage and real estate data that MMI aggregates, normalizes and delivers to clients, providing a high-level summary of the insights lenders and LOs need to evaluate their performance relative to their peers.
The report also provides insights into the percentage of month-over-month production growth/loss, average and median deal size, percent of purchase business, six-month trends for purchases versus refinances, and overall production trends covering the past six months.
Ncontracts Webinar Mar. 30 on Future of Risk Management
Ncontracts, Brentwood, Tenn., will hold a webinar, The Future of Risk Management: Navigating Uncertainty with Confidence, on Thursday, March 30 at 1:00 p.m. CT.
The webinar will show participants how risk management is evolving to embrace risk performance management with a focus on knowledge, efficiency, and speed.
Topics include: how risk management is changing and what it means for financial institutions; emerging risks and success management; practical strategies for identifying and mitigating risks proactively; best practices for improving risk management processes; and advice for developing a robust risk management framework that can adapt to changing circumstances.
For more information and to register, click https://hubs.ly/Q01DxYp90.