HUD Proposes $73.3 billion Fiscal 2024 Budget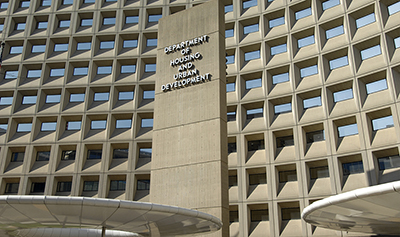 HUD on Monday submitted a $73.3 billion fiscal 2024 budget, an increase of $1.1 billion from the current fiscal 2023 enacted funding level, including $104 billion for new mandatory affordable housing investments.
"The President's 2024 Budget directly supports this historic Administration's goal of building a better America for all. For those of us at HUD, that means addressing homelessness with urgency and ensuring everyone in this country has access to quality affordable housing," said HUD Secretary Marcia Fudge.
HUD offered the following details of its proposed FY24 budget:
Expand Housing Choice Voucher Program and Enhance Household Mobility. The budget provides $32.7 billion, an increase of $2.4 billion over the 2023 enacted level, to maintain services for all currently assisted families and to expand assistance to an additional 50,000 households, particularly those who are experiencing homelessness or fleeing, or attempting to flee, domestic violence or other forms of gender-based violence. It provides further expands assistance to another 130,000 households with funding from HCV program reserves and $25 million for mobility-related supportive services to provide low-income families with greater options to move to higher-opportunity neighborhoods.
Increase Affordable Housing Supply to Reduce Costs. To address the shortage of affordable housing in communities, the budget provides $1.8 billion for the HOME Investment Partnerships Program (HOME), an increase of $300 million over the 2023 enacted level, to construct and rehabilitate affordable rental housing and provide homeownership opportunities. In addition, the budget provides $258 million to support 2,200 units of new permanently affordable housing specifically for the elderly and persons with disabilities.
Advance Efforts to End Homelessness. To prevent and reduce homelessness, the budget provides $3.7 billion, an increase of $116 million over the 2023 enacted level, for Homeless Assistance Grants to meet renewal needs and expand assistance to approximately 25,000 additional households, including survivors of domestic violence and homeless youth. It also provides $505 million for Housing Opportunities for Persons with AIDS, serving a population with a disproportionately high rate of homelessness and providing a critical link to services.
Advance Equity by Preventing and Redressing Housing Discrimination. The budget provides $90 million to support state and local fair housing enforcement organizations and to further education, outreach and training on rights and responsibilities under Federal fair housing laws.
Reduce Costs for New Homeowners and Expand Access to Homeownership. To make homeownership more affordable for underserved borrowers, including first-time, low- to moderate-income and minority homebuyers, the Federal Housing Administration is reducing the annual mortgage insurance premiums new borrowers will pay by nearly one-third. This action, effective in 2023, will save the average FHA borrower $800 in the first year of their mortgage loan. The Budget also includes $100 million for a HOME down payment assistance pilot to expand homeownership opportunities for first-generation and/or low wealth first-time homebuyers and $15 million to increase the availability of FHA small balance mortgages.
Fudge and other HUD officials are expected to appear before key committees in Congress, including the Senate Banking Committee and the House Financial Services Committee, in the next several weeks to discuss/defend the FY24 proposed budget.
HUD's Fiscal Year 2024 Budget in Brief
FY 2024 Congressional Justifications