CMBS Supply-Demand Fundamentals Improve Slightly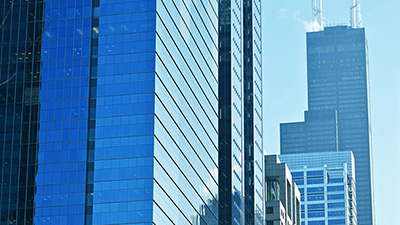 The outlook for the securitized commercial real estate market improved just slightly in the fourth quarter, the Moody's Investors Service's Red-Yellow-Green report said.
The overall Red-Yellow-Green score rose one point to 67 as supply and demand fundamentals improved. That improvement moved the overall outlook from the yellow zone into the green range.
Central business district office properties (yellow 42), suburban offices (yellow 39) and hotels (yellow 66) remained in the yellow zone. Retail (green 85), multifamily (green 72) and industrial (green 71) remained in the green zone.
"Retail fundamentals have benefited from more than a decade of limited new supply, which has combined with post-pandemic demand and plummeting vacancy rates to increase the retail score for nine consecutive quarters," The report said. "The multifamily and industrial sectors were least affected by the pandemic, though their composite scores have now declined for the past three quarters as higher levels of new supply have increased their vacancy rates from record low levels."
Some hotels, especially those catering to leisure travelers, continue to perform well, and business hotels are starting to catch up, Moody's said. "Limited new supply, combined with a strong average daily rate, has seen national revenue per available room above pre-pandemic levels while occupancy still lags the 2019 peak level," the report said.
The office sector has been harmed by sublet supply increases and shrinking tenant leasing demand in markets friendly to work-from-home policies. "As a result, office scores started to decline in early 2021 in technology-exposed markets that had experienced high levels of recent supply or in markets that could easily adopt working from home post-pandemic," Moody's said. "In recent quarters the office score has been in the low yellow range and improved slightly in the fourth quarter, but if more longer-term leases come up for renewal and take up less space, the score may trend downwards."