Typical Home Changes Hands Every 12 Years, Down from 2020 Peak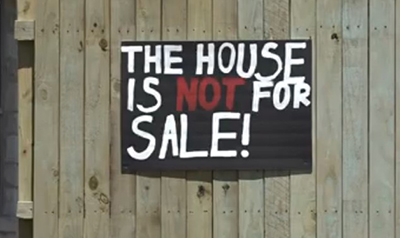 (Photo courtesy KENS5.com.)
Redfin, Seattle, reported the typical U.S. homeowner has spent 12.3 years in their home, down from the peak of 13.4 years hit in 2020 and 12.9 years in 2021.
But the typical American is still living in their home much longer than before, with median homeowner tenure sitting at 10 years in 2012 and 6.5 years in 2005.
The report said older people aging in place are driving the general trend toward longer homeowner tenure. Most Americans 65 and older have owned their home for at least 23 years, and most Americans aged 35 to 64 have owned theirs for at least eight years. Compare that with homeowners under 35: Nearly half (49%) have owned their home for three years or less, and another 37% have owned theirs for four to seven years.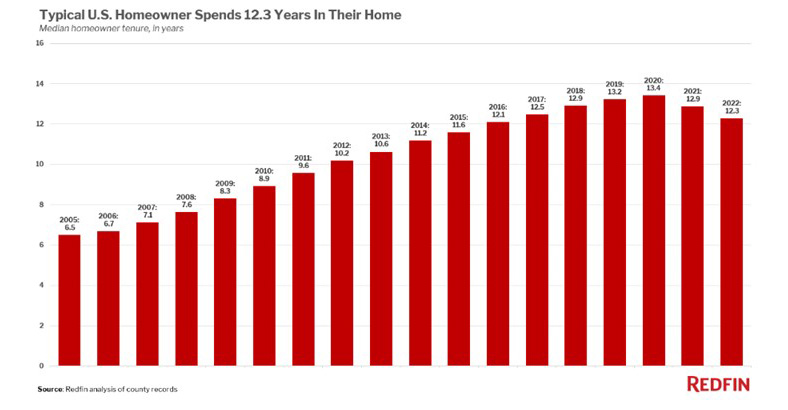 Redfin said overall homeowner tenure has ticked down from its peak largely because so many people moved from one home to another in 2021 and the first half of 2022. Record-low mortgage rates during that period motivated many Americans to buy homes, either becoming homeowners for the first time or selling their home to move to a better one. Pandemic-fueled remote work prompted many Americans to relocate to a different part of the country, too. But Americans are staying put much longer now than in the past couple decades. There are several reasons why that's true, said Redfin Senior Economist Sheharyar Bokhari, and why homeowner tenure is likely to stay elevated in the coming decade.
"Even though the length of time Americans are staying in their homes has ticked down from the peak it reached in 2020, it's likely to head back up again in the next few years," Bokhari said. "Today's mortgage rates are more than double the lows reached during the pandemic homebuying frenzy, which means people have extra incentive to hang onto their homes. Even if rates dip down to 4% or 5%, that's still significantly higher than the sub-3% rates many homeowners have now. That lock-in effect, combined with older Americans' desire to stay put in their homes, points to lengthening tenure in the future."
The report noted renters move much more often than homeowners, which creates a mismatch between the number of homes for sale and the people who want to buy one. The scarcity of homes for sale is contributing to double-digit homeowner tenure, and the reverse is also true: Long tenure is holding back supply. That's problematic for people who want to buy a home but are unable to find one they can afford. The typical renter stayed in their home for two years in 2021, versus 13 years for homeowners. Most renters have to move to another rental rather than buy a home because of the mismatch between the number of people moving and the number of homeowners listing their home during any given year.