MISMO Seeks Second Round of Public Comment for the Version 3.6 Reference Model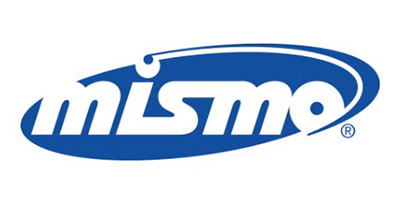 MISMO®, the real estate finance industry standards organization, seeks a second round of public comment on Version 3.6 of the MISMO Reference Model. The 30-day public comment period runs through April 13.   
Version 3.6 of the MISMO Reference Model includes changes to add, change or fix data points, enumerated values and containers. Version 3.6 of the MISMO Reference Model is the foundation for most MISMO standards today and will shape every new API, dataset, and SMART Doc® in the coming years. It is also the culmination of a multi-year collaborative effort amongst hundreds of volunteer contributors from across the mortgage industry ecosystem.
Included in Version 3.6 of the MISMO Reference Model are updates and enhancements to support the:
GSEs' updated residential appraisal data exchange, Uniform Appraisal Dataset;
Private Label RMBS rating agency asset valuation data exchange for faster, more efficient and more accurate due diligence necessary for securitizing private label residential mortgages;
Exchange of closing instructions, improving communications and avoiding delays during closing between the lenders and closing agents;
Ability to electronically verify that data is consistent with information presented in a document, such as the loan application, and that the data has not been tampered with putting trust into the data through the Version 3 Verifiable Profile SMART Doc® standard;
Enhancements to the MISMO API Toolkit, leveraging MISMO's initiative to develop standards for consumer transactions;
FIPS Code API that returns loan limits based on Zip Code of the subject property address;
New document data mappings for several industry forms including the VA Form 1880, Adverse Action, 4506T and 4506C; and
Maintenance changes to add, change, and deprecate data points, enumerated values, containers, as appropriate.
The MISMO Reference Model includes a logical data model which makes it easier for organizations to communicate with business partners regardless of the technologies they choose; an XML schema representation of the data and relationships that support industry business processes; the logical data dictionary (LDD) which provides a business centric view of the model; and the MISMO SMART Doc® standards which provide formats for electronic formatting of documents; and more.
The Version 3.6 MISMO Reference Model package provided for public comment contains the Version 3.6 release notes and change list detailing included updates; the logical data model; XML schema files; and the LDD.
This public comment period allows 30 days' notice prior to final release to review and disclose any applicable Patent Rights (as defined by MISMO's 2018 Intellectual Property Rights Policy).   
MISMO requests that any organization that may have any patent or patent applications, or other intellectual property rights that might be infringed upon by an organization that uses or is compliant with these proposed MISMO products, to disclose them at this time in writing. All comments and disclosures are due by April 13, and should be directed to info@mismo.org. 
MISMO's work to solve key business challenges is made possible due to lender support of the MISMO Innovation Investment Fee. For information on MISMO and how to join, visit MISMO.org.