CFPB Releases Final Rule on Small Business Loan Reporting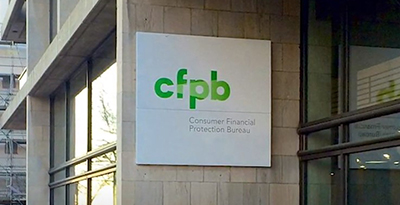 The Consumer Financial Protection Bureau on Thursday issued a final rule that would require some lenders to collect and report information about small business credit applications they receive, including geographic/demographic data, lending decisions and the price of credit.
The Mortgage Bankers Association expressed disappointment that the final rule does not give an exemption to most commercial and multifamily real estate loans, which MBA has long argued does not constitute small-business lending.
The final rule, which implements Section 1071 of the Dodd-Frank Act, states lenders that originate at least 2,500 small business loans annually must collect data starting October 1, 2024. Lenders that originate at least 500 loans annually must collect data starting April 1, 2025. Lenders that originate at least 100 loans annually must collect data starting January 1, 2026.
"Many local businesses were shuttered during the COVID-19 pandemic after they struggled to obtain credit under the Paycheck Protection Program," said CFPB Director Rohit Chopra. "This small business loan census will give the public key data on this market to ensure that banks and nonbanks are serving small businesses fairly."
MBA President and CEO Robert Broeksmit, CMB, issued the following statement in response to the final rule:
"While we are pleased that loans reportable under the Home Mortgage Disclosure Act will not need to be reported under the Bureau's final rule, it is disappointing that this exclusion is not applied to all investment property lending. MBA agrees with federal regulatory agencies' long-held view that lending to finance income-producing properties is not small business lending.
"The longer implementation timelines and higher loan reporting thresholds are appreciated, but we are concerned that the final rule imposes burdensome and costly data collection and reporting requirements on some commercial real estate lenders. Commercial real estate markets are already facing headwinds from financial market volatility, economic uncertainty, and higher interest rates. Preparing for new compliance obligations only adds to these challenges and will likely raise costs for borrowers.
"MBA will work with its members that are covered under the final rule and will provide ongoing feedback and recommendations to the Bureau ahead of the effective dates."