Industry Briefs Mar. 24, 2023: Black Knight Says Prepayments Rebound from Record Low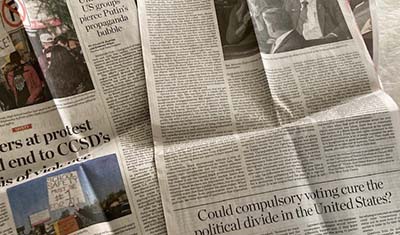 Black Knight: Prepayments Rebound from Record Low; Mortgage Delinquencies Inch Up
Black Knight, Jacksonville, Fla., said the national mortgage delinquency rate increased by 7 basis points in February to 3.45%, but fell by 12.6% year over year. Meanwhile, prepayment activity inched up to 0.35%, breaking a four-month streak of record lows, with relief likely to extend as the spring homebuying season takes hold.
The Black Knight First Look Mortgage Monitor said the 36,000 increase in overall delinquencies was driven by a nearly 65,000 increase in those just a single payment behind, while 60-day delinquencies fell by nearly 12,000 (-4.0%) and 90-day delinquencies fell by 17,000 (-3.0%). Forty-five states saw their serious delinquency volumes (90+ days past due) improve in February.
The report said foreclosure starts decreased by 9% in February to 29,000, breaking a streak of increases, with starts remaining 19% below pre-pandemic levels. Foreclosure starts equated to 5.1% of serious delinquencies in February, down from January and still 25% below the start rate seen in February 2020 prior to the pandemic. Active foreclosure inventory rose marginally (+2,000) in the month, and was up 34,000 (+15%) from February 2022 despite remaining 15% below its pre-pandemic level. February saw 7,100 foreclosure sales (completions) nationally, up 2.5% from the month prior.
Wolters Kluwer Compliance Solutions Analyzes Silicon Valley Bank, Signature Bank Collapses
In the wake of the recent collapse of Silicon Valley Bank and Signature Bank—and subsequent banking industry developments in the U.S. and elsewhere—markets and the public should be reassured by the response of federal regulators to cover depositors and to help maintain confidence and stability in the resilient U.S. banking system amid challenging economic times. That's according to a senior regulatory compliance analyst with Wolters Kluwer Compliance Solutions, Minneapolis.
"Identifying the root causes leading to the collapse of Silicon Valley Bank and Signature Bank is still very much a work in progress. Significant, meaningful efforts are underway in the federal government to comprehensively investigate and review these failures and help avert additional problems," said Timothy Burniston, Senior Advisor, Regulatory Strategy for Wolters Kluwer Compliance Solutions. "However, what we can point to in the early days of these developments is that regulators and major banks are collectively working to stem further losses and instill confidence."
Burniston cites economic factors that may have played a role in these collapses, reinforced by Wolters Kluwer's most recent Regulatory & Risk Management Indicator survey, the results of which indicated that 73% of respondents were highly concerned about interest rate increases. He emphasized that for each failed institution, resolution and review processes should be allowed to play out and that close attention should be paid to the lessons learned to help others avoid the same fate.
Xactus Offers Automated IRS Data Feeds Through TaxStatus
Xactus, Philadelphia, offers real-time IRS data feeds through TaxStatus, a provider of official tax data and IRS account monitoring.
TaxStatus provides automated, real-time IRS data feeds, wherein lenders can have up-to-the-minute information on their customers once they opt in, reducing 70-90 percent of the time it takes to access and utilize IRS data. Its proprietary platform collects data from the IRS and delivers it in a secure, common data format. Through Xactus' agreement with TaxStatus, lenders can receive up to 10 years of historical IRS data on any SSN or EIN, as well as automatic updates when a customer's profile has changed.
The Mortgage Firm Selects LiteSpeed from LenderLogix as its POS Platform
LenderLogix, Buffalo, N.Y., announced The Mortgage Firm, a Florida-based independent retail mortgage lender with branches located throughout the U.S., selected its streamlined point-of-sale platform LiteSpeed to power its application process and borrower experience.
Leveraging LiteSpeed and QuickQual at the front end of its origination process ensures an easy transition for The Mortgage Firm's borrowers from application to approval letter. Once the borrowers move from application to the underwriting phase, Fee Chaser extends the value derived from LiteSpeed and QuickQual through the seamless collection of up-front costs, such as appraisal fees, within the same operating environment.
ATTOM Launches Property Navigator
ATTOM, Irvine, Calif., launched Property Navigator, offering instant nationwide access with a wide array of search capabilities and detailed property information for residential and commercial properties.
Property Navigator offers access to property information, market analysis, comparables and more for more than 155 million properties nationwide. It serves real estate agents, investors, appraisers, and enterprise organizations. Customers can get started with Property Navigator in minutes and access more than 300 data points and presentation-ready property reports.
Guild Mortgage Expands Reverse Mortgage Division
Guild Mortgage, San Diego, added an experienced reverse mortgage leadership team to expand its reverse mortgage division through its recent acquisition of Cherry Creek Mortgage.
Guild will integrate reverse mortgages into its traditional mortgage platform. The division will use Guild's large existing retail team in some 300 branches throughout the U.S. to expand reverse mortgage offerings to more borrowers nationwide. It will offer turnkey wholesale and correspondent solutions to other lenders wanting to enter the reverse mortgage space.
New American Funding Partners with Uqual to Help Borrowers Become Loan-Ready
New American Funding, Tustin, Calif., is partnering with Uqual, a full-service loan readiness company, to help prospective borrowers achieve the dream of homeownership.
Through this partnership, customers who wouldn't otherwise qualify for a loan will be connected with Uqual, which provides access to multiple services to help consumers improve key lending metrics. Uqual provides a suite of tools and resources that give access to a fintech platform including debt reduction, credit management and money saving; provide ongoing 1:1 access to a Loan Readiness Coach; and create a personalized action plan to show what steps should be taken to improve lendability
Uqual clients also receive a personalized Loan Readiness Score that tracks their progress on reaching their home loan and provides regular updates. Clients can track their debt-to-income, credit, and down payment savings all in one easy-to-understand dashboard. Upon completion of the loan readiness program, borrowers will be reconnected with NAF for their mortgage needs. NAF will provide a $500 lender credit to clients who successfully complete the program.
Enhanced Check Deposit Process from VALID Systems to Compete with Real-time ACH and P2P Payment Platforms
VALID Systems, Fort Worth, Texas, an account-based decisioning and machine learning model provider, launched an initiative to deliver a new check deposit platform that eliminates transaction risk and provides bank customers with immediate access to their check funds. The new check deposit solution is designed to compete with emerging real-time ACH payments and P2P platforms such as Zelle, Apple Pay and Venmo.
VALID's new check deposit platform enables banks to better compete with emerging payment technologies by offering an instant payment method that is on par with real-time ACH and P2P platforms. VALID offers banks a means of converting exposure and loss into value as well as continued investment in machine learning.
STRATMOR Group: 'Secret Shopping' Strategies for Mortgage Lenders
STRATMOR Group, Denver, said lenders interested in finding out how their borrowers really feel about their loan experience could learn from Five Guys, one of the leaders of secret shopping in the fast food industry.
That's the conclusion STRATMOR Group Senior Advisor Brett McCracken reaches in his article, "What A Top-Notch Burger Chain Can Teach the Mortgage Industry About Secret Shopping," found in STRATMOR's March Insights Report.
"People rave about Five Guys food and the company spends very little on marketing or advertising, where the big chains spend billions," says McCracken. He likens the use of secret shoppers as the chain's "sixth guy," which refers to skilled players in basketball who don't start but come off the bench to fuel a team's scoring.
McCracken said mortgage originators should consider secret shopping too, especially given research that shows businesses that prioritize the customer experience drive three times more revenue growth. He explores how lenders can implement their own secret shopper approach. While he admits the process can be complex, he points out that the shopping experience can be broken down into meaningful parts which can yield valuable insights, some of which are surprisingly easy.
The report can be accessed here.