People in the News Jan. 25, 2023: Accurate Group Taps Michele Golden as Chief Appraiser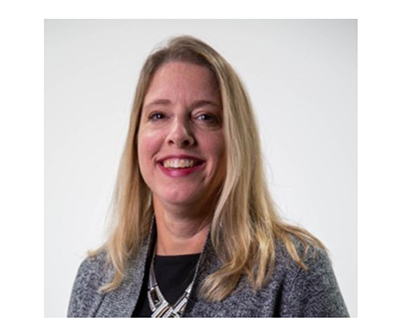 (Michele Golden.)
Accurate Group Hires Michele Golden as Chief Appraiser
Accurate Group, Cleveland, Ohio, announced Michele Golden joined the company as Chief Appraiser. She will manage the company's staff appraisers, appraisal compliance and regulatory issues.

Golden most recently served as Residential Real Estate Consultant on the valuation leadership team at Wells Fargo and has 30 years of executive level real estate appraising and lending experience with national banks, federal agencies, investment banks and financial services companies, and a major appraisal management company.
Sagent Appoints Marianne Sullivan as Chief Operating Officer
Sagent, King of Prussia, Pa., appointed Marianne Sullivan as Chief Operating Officer to accelerate development of the industry's cloud-native software. She will remain on Sagent's board as she assumes an active operational role.

Sullivan joined Sagent's board in September 2020 to help develop the company's cloud-native software vision and multi-year execution plan. At Fannie Mae, she led creation and launch of two initiatives: Collateral Underwriter, which enables instant verification of home valuations; and Day 1 Certainty, which enables the modern mortgage era with digital-native loan origination infrastructure and lender risk relief. As a Finicity board member, she helped grow the company, leading to its marquee sale to Mastercard while also enabling major strides in homeownership inclusion with automation of borrower cash flow data – including rental payment history – in lender credit decisioning.
Adwerx Appoints Michael Collins as CEO

Adwerx, Durham, N.C., named Michael Collins CEO. He succeeds Jed Carlson, long-term CEO and Founder of Adwerx. Collins assumed leadership of Adwerx in late Q4 and has been focusing on scaling operational efficiency and customer acquisition in the real estate and mortgage verticals.
Prior to joining Adwerx, Collins was an operating partner for private equity firms where he helped companies grow by providing capital and operational expertise. Before working in private equity, Collins was the CEO of Marketron, a revenue management and generation platform for local media companies that managed over $8B in advertising revenue for 6,000+ clients. He was also the CEO of Adelphic, a mobile and cross-channel programmatic advertising platform, which was acquired by Time Inc. Earlier in his career, he was founder and CEO of Joule, a digital advertising agency within WPP that had offices in the US, Europe, Asia, and APAC.
Argianas & Associates Team Joins JLL Valuation Advisory

JLL Valuation Advisory, Chicago, hired a seven-person team led by Executive Vice President Charles Argianas within its Complex Real Estate Analysis & Litigation Support group. He and his team will focus primarily on litigation, arbitration and complex valuation assignments and will partner with existing team members.
The team joins JLL from Argianas & Associates, which Argianas founded more than 30 years ago. The appraisal experience of Argianas & Associates includes many assignments involving unique and special purpose properties, including entire university and hospital campuses, live performing arts centers, river barging and intermodal facilities, bio-medical research facilities, and maximum-security prisons.
Argianas has been a Regional Member of the Appraisal Institute's Ethics and Counseling Panel and has 30 years of experience in mentoring and counseling colleagues from inception of their careers to MAI designation.