MBA Advocacy Update Jan. 23, 2023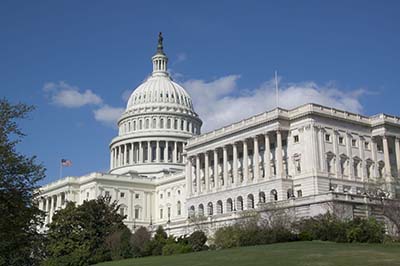 Bill Killmer bkillmer@mba.org; Pete Mills pmills@mba.org
Here is a summary of the latest MBA legislative and policy news.
FHFA Announces Updates to GSEs' Pricing Framework
On Thursday, the Federal Housing Finance Agency announced changes to Fannie Mae's and Freddie Mac's loan-level price adjustments and a recalibration and reformatting of their entire pricing matrix. The changes marked the third iteration of FHFA's ongoing pricing review since early last year and impact purchase and rate-term refinance loans. Pricing grids are now broken out by loan purpose – purchase, rate/term refinance, and cash-out refinance – and are recalibrated to new credit score and loan-to-value ratio categories along with associated loan attributes for each. FHFA hopes that these changes will be a way to lock in the previous pricing changes in a more effective framework. The changes are effective May 1, 2023.​
Why it matters: In a press statement following the announcement, MBA President and CEO Bob Broeksmit, CMB, noted that "the new framework results in a modest net increase in overall pricing, which is a concern given ongoing affordability challenges and the higher interest rate environment." Additionally, the increases are targeted in the GSEs' core business and will result in higher costs for a significant portion of borrowers. The new pricing matrix also includes new LLPAs for loans with debt-to-income (DTI) ratios greater than 40%, which creates significant operational and pricing risks because DTIs often change during the underwriting process. A DTI-based LLPA could require multiple adjustments to a borrower's pricing, creating pipeline and rep and warrant risk during the QC process. 
What's next: Additional details can be found in Fannie Mae's Lender Letter and Freddie Mac's Bulletin. MBA will continue to analyze the changes to the pricing framework to assess the full impact on borrowers and the market and will communicate our concerns to FHFA. 
For more information, please contact Sasha Hewlett at (202) 557-2805.
FHFA Reduces Fee on Commingled Securities
On Thursday, FHFA announced a reduction to the fee for commingled securities from 50 basis points to 9.375 basis points. This change is effective April 1, and comes as a result of months-long discussions, analysis, and engagement with FHFA and industry participants. In a statement, Director Sandra Thompson reiterated FHFA's dedication to preserving the strength of the UMBS market and noted that they plan to review the Enterprise Regulatory Capital Framework to ensure it appropriately captures the risks of the GSEs' business activities, including commingled securities. MBA's Broeksmit issued a statement applauding the reduction of the fee and FHFA's receptiveness to industry feedback.
Why it matters: MBA was the advocate behind the UMBS – which is intended to increase liquidity in the market. The commingling fee threatened liquidity benefits of the single-security and was strongly opposed by MBA. Lowering the fee significantly for commingled securities should remove much of the friction observed in the UMBS market since the fee was implemented last summer.
What's next: MBA will remain focused on ensuring a well-functioning UMBS market and will continue to work with FHFA, the GSEs, and industry stakeholders on this issue.
For more information, please contact Sasha Hewlett at (202) 557-2805.
Ginnie Mae Extends Flexibilities on Delinquency Thresholds, Document Custodian Audits
​On Wednesday, Ginnie Mae issued two All Participants Memoranda extending pandemic-related flexibilities associated with delinquency thresholds and document custodian audits. The first APM continues an exemption that allows Ginnie Mae to exclude any delinquencies occurring on or after April 2020 when considering issuer delinquency threshold requirements. The second APM allows continued use of alternative audit procedures with respect to the physical inspection and observation of document custodians.
Why it matters: Because issuers are required to report loans in COVID-19 forbearance as delinquent, the ongoing impact of the pandemic and the resulting national emergency could have increased the likelihood that some issuers would have exceeded Ginnie Mae's delinquency threshold by virtue of implementing borrower forbearance as required by the Federal Housing Administration (FHA), Department of Veterans Affairs (VA) and Rural Housing Service (RHS). The continuation of this exemption will alleviate these concerns. Similarly, the use of alternative audit procedures will reduce concerns regarding the need for physical inspections during document custodian reviews while the national emergency remains in effect.
What's next: Ginnie Mae will provide the exemption on delinquency thresholds automatically through July 31, 2023 (June 2023 investor reporting). The use of alternative audit procedures is permitted for issuers whose fiscal year ends on or before June 30, 2023.
For more information, please contact Sasha Hewlett at (202) 557-2805.
MBA Offers Recommendations to FHFA on Loss Mitigation Policies
​On Wednesday, MBA submitted a letter outlining several recommendations to FHFA to improve the loss mitigation policies of the GSEs. MBA recommended expanding borrower access to the Payment Deferral and Flex Modification as a way to offer distressed homeowners additional home retention support in a high-interest rate environment, while maintaining a disciplined loss mitigation framework to protect taxpayers. These solutions also leverage the lessons from the pandemic.
Why it matters: MBA has submitted these recommendations to help inform ongoing dialogue with FHFA and the GSEs and to ensure that future loss mitigation policies best help borrowers and protect taxpayers.
What's next: MBA will continue to engage with FHFA on this issue and will provide ongoing updates.
For more information, please contact Brendan Kelleher at 202-557-2779.
MBA Urges VA to Improve Loss Mitigation Options, Calls for Additional Budgetary Resources for Partial Claim Program
​On Tuesday, MBA and the Housing Policy Council responded to the VA's Advance Notice of Proposed Rulemaking regarding the Loan Guaranty Service's loss mitigation options. In the joint trade response, MBA advocated for the VA to implement several lessons learned from the COVID-19 pandemic and to expand the streamlined loss mitigation solutions for mortgage servicers to offer veterans. MBA continues to advocate strongly for a permanent partial claim program to ensure that VA's loss mitigation solutions are economically viable for the veteran, servicer, and the VA in any market condition.
Separately, MBA also signed on to a joint trade letter addressed to Secretary Denis McDonough advocating for additional budgetary resources to implement a permanent partial claim program. The joint trade letter also included four military/veterans service organizations. 
Why it matters: The ANPR offers the industry an opportunity to guide VA's subsequent work to modernize their governing regulations. A durable regulatory structure and loss mitigation program will ensure that mortgage servicers always have the necessary tools and resources available to help veteran borrowers who are experiencing financial hardships.
What's next: MBA will continue to monitor and communicate VA's regulatory progress and will educate Congressional leaders on the need for additional resources to support the Home Loan Guaranty Program.
For more information, please contact Brendan Kelleher at 202-557-2779.
HUD Releases Updates to FHA Single-Family Housing Policy Handbook 
​On Wednesday, HUD released an update to FHA's Single-Family Housing Policy Handbook, providing additional industry guidance to originators and servicers. The handbook primarily incorporated recently released Mortgagee Letters and most notably integrated FHA's recent announcement that it will now permit lenders to accept private flood insurance policies for FHA-insured mortgages. 
Why it matters: Incorporating guidance from Mortgagee Letters directly into the Handbook on a regular basis is essential for maintaining a central point of policy authority. MBA appreciates FHA's efforts to clarify and streamline language in the Handbook, consistent with our recommendations.
What's next: Unless otherwise noted, changes to the Handbook can be implemented immediately, but must be by April 18. MBA will continue to engage with HUD on additional changes to the FHA Handbook through the Government Loan Servicing Subcommittee and Government Loan Production Subcommittee.
For more information, please contact Brendan Kelleher at 202-557-2779 or Darnell Peterson (202) 557-2922.
CFPB Updates Mortgage Servicing Examination Manual
​On Wednesday, the Consumer Financial Protection Bureau released an updated version of its exam procedures for mortgage servicing, which have been in effect since 2016. The latest version of the examination manual incorporates guidance on forbearance and loss mitigation, escrow accounts, home insurance premiums, fee disclosures, and communication with borrowers about homeowner assistance programs. Click here to read MBA's summary.  
Why it matters: The Bureau's own rules state that changes to the examination manual do not constitute new or binding obligations on the industry, but the manual is a very valuable source to understand how the Bureau and its examiners will view certain issues. Importantly, Wednesday's update appears to enforce new obligations on servicers regarding service fee charges, while the CFPB notes in a blog post its support for servicers' continued use of streamlined loss mitigation solutions beyond the pandemic.
What's next: MBA will continue to monitor CFPB's enforcement of their examination procedures and keep members aware of potential regulatory developments.
For more information, please contact Justin Wiseman at (202) 557-2854.
Upcoming MBA Education Webinars on Critical Industry Issues
MBA Education continues to deliver timely programming that covers the spectrum of challenges, obstacles and solutions pertaining to our industry. Below, please see a list of upcoming webinars – which are complimentary to MBA members:
Current Expected Credit Loss Implementation Technical Topics – January 25
Combating the Downturn: Strategies to Optimize Borrower Support in Recessionary Environments – January 31
MAA Quarterly Webinar: February 2023 – February 7
Home Equity Lending: An Assessment of Today's Market Landscape & Cashout Opportunities – February 9
Five Steps to Improve Efficiency, Compliance and Automation in Your Mortgage Operations – February 16
MBA members can register for any of the above events and view recent webinar recordings. For more information, please contact David Upbin at (202) 557-2931