Industry Briefs Jan. 11, 2023: Flueid, FirstClose Integrate on Home Equity Closings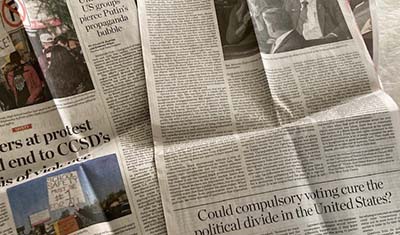 Flueid, FirstClose Integrate to Deliver Title Decisions, Closings for Home Equity Lending
Flueid, a real estate technology company using title data and insights to provide transactions, announced an integration with FirstClose Inc., Austin, Texas, a provider of fintech platforms for home equity lenders nationwide, to accelerate the home equity lending process, compressing transaction timelines from weeks to as fast as five days and supporting a seamless end-to-end consumer experience.
The integration makes Flueid Decision, the company's title data and decisioning platform, available in the FirstClose digital home equity lending platform, so lenders can check title and other key data insights at the start of the loan. With this upfront knowledge, lenders can understand immediately if a transaction can close without any title issues arising during the underwriting process, or if there are issues, how to tackle them proactively for a faster close. Lenders can then set the most efficient workflow and staffing, review insurance options and obtain the associated insurable property report fueled by Flueid's data – all within FirstClose Equity.
Ginnie Mae Updates Digital Collateral Program eGuide
Ginnie Mae, Washington, D.C., updated information related to the eNote clauses within its Digital Collateral Program eGuide via APM 22-15, effective January 1.
This technical update aligns Ginnie Mae's Digital Collateral Program with Fannie Mae and Freddie Mac by leveraging their updated, uniform eNotes. The revised eNote clauses are clearer and easier for borrowers to understand, while maintaining compliance with the Uniform Electronic Transactions Act and the federal ESIGN Act.
Ginnie Mae reopened its Digital Collateral Program to all eligible Issuers in June of this year and has guaranteed more than $18 billion of Ginnie Mae mortgage-backed securities. The Program makes it easier for borrowers, especially military personnel, to complete the mortgage process.
Groves Capital Chooses LendingPad LOS
LendingPad, McLean, Va., a cloud-based loan origination system, has been selected by Groves Capital to facilitate its projected growth.
LendingPad's system compliments Groves Capital's tech-forward approach allowing them to focus on customer support. This collaboration ensures that the unique needs of borrowers are at the forefront of the collective mission. This partnership facilitates a competitive advantage by delivering a streamlined lending experience.
Ginnie Mae Mortgage-Backed Securities Portfolio Grows in November
Ginnie Mae, Washington, D.C., said its mortgage-backed securities portfolio outstanding grew to $2.325 trillion in November to include $36 billion of total MBS issuance, leading to $23 billion of net growth. November new MBS issuance supported financing of more than 122,000 households, including more than 55,600 first-time homebuyers.
The November issuance includes $34.22 billion of Ginnie Mae II MBS and $1.82 billion of Ginnie Mae I MBS, including $1.71 billion in loans for multifamily housing.
Biz2Credit Small Business Lending Index Reports Little Growth in 2022 Business Loan Approval Percentages
Small business loan approval percentages at big banks slipped again, falling from 14.6% in November to 14.5% in December, which tied with January for the lowest monthly approval rate for big banks in 2022, according to the latest Biz2Credit Small Business Lending Index.
Meanwhile, approval percentages of business loan applications at small banks rose slightly from 21.1% in November to 21.2% in December. Similarly, credit unions saw a decrease in approvals, dropping from 20.3% in November to 20.2% in December. Among other non-bank lenders, approval percentages of alternative lenders increased from 27.4% in November to 27.6% in December. Institutional Investors approved 25.9% in December, up from 25.8% in November.
"It is currently a tough time to get small business loans from big banks," said Rohit Arora, CEO of Biz2Credit. "Many small business owners are waiting to see if interest rate increases will end in early 2023. Meanwhile, the ones that have applied for loans were not very successful in securing them."
Plaza Home Mortgage Launches New CRM Platform built by OptifiNow
OptifiNow, Seal Beach, Calif., implemented its TPO CRM platform with Plaza Home Mortgage, San Diego. TPO enables Plaza Home Mortgage to leverage advanced CRM tools that improve sales performance and marketing efficiency.
OptifiNow TPO is a CRM platform specifically designed for wholesale mortgage lenders. The SaaS platform handles all aspects of sales and marketing management, from account and contact distribution to targeted email campaigns. Key features of OptifiNow TPO include integration with mortgage loan origination systems (LOS), automated broker scoring and automated rate sheet email campaigns. The major goals that OptifiNow accomplished for Plaza Home Mortgage was combining large amounts of data from multiple sources and providing accounts executives with easy access to marketing functionality.