People in the News Jan. 31, 2023: MBA Renames Lowrie-Woodward Distinguished Service Award
MBA Renames Lowrie-Woodward Distinguished Service Award

The Mortgage Bankers last week renamed its highest award to honor Regina Lowrie, CMB, the first female MBA Chair, who passed away last month.
The Lowrie-Woodward Distinguished Service Award honors Lowrie and Andrew Woodward, former MBA Chairman. Presented every year at the MBA Annual Convention & Expo, nominees for this award must have a long record of sustained and extraordinary service to MBA and the mortgage lending industry and have a strong reputation for ethical and professional conduct.
Ms. Lowrie died Jan. 1. Mr. Woodward passed away in 2004.
"I cannot think of a more fitting way to pay tribute to Regina," said MBA President & CEO Bob Broeksmit, CMB. "Those of us who were fortunate enough to know her will agree that her accomplishments were testimony to her smarts, tenacity, and fierce advocacy on behalf of our members and the mortgage banking industry as a whole."
The Lowrie family suggested anyone wishing to honor her legacy should consider making a donation in her name to the MBA Opens Doors Foundation (https://www.mbaopensdoors.org/), which provides mortgage and rental assistance grants to families with critically ill or injured children, keeping them in their homes while their child is in treatment.
QC Ally Names Nicole Booth CEO
QC Ally, Boston, named Nicole Booth as Chief Executive Officer after previously serving as Chief Marketing Officer for the company.
Booth joined QC Ally in July 2022 after previously leading efforts on digital closing acceptance as Executive Vice President of Public Affairs at Notarize and Vice President of Public Policy at Rocket Mortgage.
Kristin Broadley, QC Ally's Chief Innovation Officer, will take over the company's marketing efforts. In addition, Donna Gibson will continue to serve as Chief Operating Officer and President. The company has also hired Melissa Peregord as its new Chief Growth Officer. She comes to QC Ally with 25 years of experience building relationships and growth strategies. She has spent the past decade specifically in the mortgage industry in various roles, including within the Rocket Family of Companies.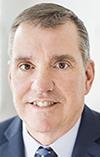 Matt Patterson Named President of Draper and Kramer Mortgage Corp.
Draper and Kramer Mortgage Corp., Downer's Grove, Ill., promoted Matt Patterson to President.
Patterson, previously served as executive vice president of business development at the company for eight years. Since joining Draper and Kramer Mortgage Corp., he has led loan production growth through recruiting, business development, third-party relationship building and technology expansion.
Patterson has more than 35 years of mortgage industry experience, including roles in loan processing, loan origination, marketing, management and executive leadership.

Cenlar Names D. James 'Jim' Daras CEO and President
Cenlar FSB, Ewing, N.J., named D. James "Jim" Daras CEO and President.
Daras has more than 40 years in the banking and mortgage banking industry. He has extensive knowledge in risk management, banking and corporate finance functions, bank restructuring, company start-ups and venture capital investing. He joined Cenlar in 1985 to 1990 leaving his post as Chief Financial Officer to join Dime Bancorp in New York City. Until returning to Cenlar in 2015, he worked with several venture capital firms investing in financial services companies including Loan Servicing Solutions in 2007 where he served as CEO. He was Executive Vice President and was appointed Chief Risk Officer at Cenlar. In 2019, He moved to an advisory capacity before returning full time to manage the company's banking functions. He joined Cenlar full time in 2022 as Executive Vice President to manage the company's banking functions.
Last summer, Daras and Executive Vice President and Chief Operating Officer Robert "Rob" Lux were appointed co-CEO after Chairman of the Board, President and CEO Greg Tornquist announced his retirement from Cenlar. Lux will continue in his role of COO reporting to Daras.
Kelli Carhart Appointed Leader of CBRE's U.S. Multifamily Platform
CBRE, Dallas, appointed Kelli Carhart Executive Managing Director and leader of Multifamily Capital Markets for the United States. She will lead CBRE's multifamily platform that combines investment sales and financing, as well as integrating with investment banking into a single, fully integrated service offering.
Carhart has more than 20 years of real estate industry experience. She joined CBRE in January 2021 and was most recently Head of Multifamily Debt Production. Prior to joining the firm, she spent 17 years at Freddie Mac where she served as Vice President of Multifamily Production and Sales, overseeing over $30 billion of annual volume across 26 states.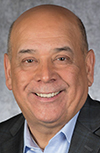 MMI Appoints Rob Pommier, Don MacKillop, Carol Burke as Regional Directors of Enterprise Sales
Mobility Market Intelligence, Salt Lake City, Utah, added Rob Pommier, Don MacKillop and Carol Burke to the enterprise sales team as regional directors. They will be tasked with expanding MMI's roster of mortgage enterprise clients, while also driving brand awareness and adoption in mortgage-related verticals, such as title and insurance.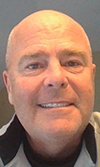 Pommier brings more than 40 years of experience throughout the industry, serving in executive roles on both the lender and technology sides of the origination process. Prior to joining MMI, he was a strategic executive at SimpleNexus. During his career, he also spent time with Altisource, Fiserv and OpenClose.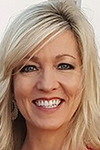 Beginning his career as a loan originator, MacKillop has nearly 30 years of industry experience at companies involved with various stages of the mortgage origination process. He also comes to MMI from SimpleNexus, where he served as senior account executive and previously worked in the fintech space at LoanLogics, Capsilon and Byte Software.
With more than 25 years of experience in sales and account management, nearly 20 of which have been in the mortgage industry, Burke has dealt with every aspect of a lender's business. Burke comes to MMI after spending 10 years at Top of Mind Networks and seven years at Lenders One.