ULI: Climate Action Grows More Important Despite Economic Challenges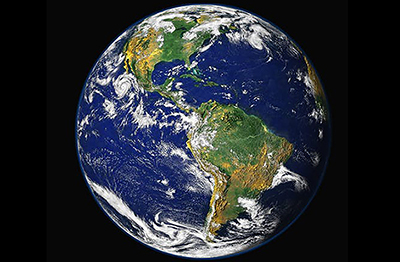 Climate change will be a central theme for the real estate industry this year, more than 50 sustainability experts told the Urban Land Institute, Washington, D.C.
The ULI Global Sustainability Outlook 2023 said real estate firms across the Americas, Europe and Asia Pacific feel a sense of urgency to address climate risk in their portfolios and the industry is working to measure material considerations in transactions and valuations.
"Despite the pending recession, real estate is poised to drive value across the industry in 2023 by investing in building decarbonization and sustainability," said Marta Schantz, Co-Executive Director of the ULI Randall Lewis Center for Sustainability in Real Estate. "Increasingly, the regulatory landscape encourages greater climate action, and real estate has an opportunity to collaborate with stakeholders across the value chain to accelerate that progress."
The report identified five issues that will shape real estate decision-making in the year ahead:
—Adjusting ESG Strategy for Macro-Economic Complications: Elevated inflation and the risk of recession are serious obstacles that have the potential to frustrate companies' attempts to make significant progress on decarbonizing the built environment. "Nonetheless, real estate leaders are navigating the macroeconomic complications by safeguarding capital for ESG advancements," the report said. "Higher energy costs and strong investor willingness to pay a green premium are just two factors bolstering the business case for sustainability."
—Embedding Transition Risk in Transactions & Valuations: Real estate executives are beginning to incorporate the business risk of decarbonization into their properties' value assessments, particularly when looking ahead to their exit strategy. Rapid progress on measuring transition risk is being made as more companies confront the policy, market, legal and technological risks associated with climate change.
—Harnessing the Power of Collaboration: Collaboration across the real estate value chain is essential to achieving global sustainability goals, ULI noted. "This collaboration includes real estate working alongside governments, community members, tenants, and supply chains. It is often through this that real estate is advancing the 'S' in Environmental, Social and Governance goals, ensuring that buildings and communities put people and their needs and values first," the report said.
—Addressing Global Flood Challenges: Rising sea levels and extreme precipitation events due to climate change mean storm surges and floods will increasingly threaten coastal areas as well as communities further inland. "The industry seeks more accurate data tools to quantify and assess these risks, along with updated flood maps from local and national authorities," the report said.
—Responding to Government Influence: Real estate firms around the world are responding to government attention to climate action at the local and federal level and the building and portfolio level. But these environmental regulations often lack consistency, the report noted. "Accordingly, real estate is putting more resources toward compliance, including increasing staffing, as well as identifying opportunities to drive value in their businesses," ULI said.