MBA Advocacy Update Jan. 17, 2023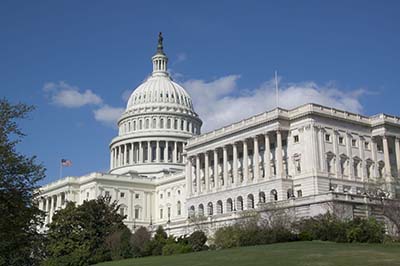 BIll Killmer bkillmer@mba.org; Pete Mills pmills@mba.org
MBA President and CEO Bob Broeksmit, CMB, chats with HousingWire's Sarah Wheeler about MBA's latest forecast and top advocacy priorities in 2023. Listen to the podcast here. 
House Republicans Complete Rosters on Key Committees
Last week, the House Republican Steering Committee met to fill the rosters of several key committees in the House of Representatives. The list of Republicans populating the House Financial Services, Ways and Means, and Appropriations Committees have been finalized. The full list of new members serving on these three influential panels can be found here . The Financial Services Committee also announced Subcommittee Chairman assignments for the 118th Congress, which can be found here. 
Why it matters: These three committees have jurisdiction over issues of most relevance to MBA.
What's next: The House Appropriations and Ways and Means Committees have yet to finalize their Subcommittee Chairmanships. MBA will continue to monitor and update members on any important organizing developments – in both the House and Senate – and on both sides of the political aisle.
For more information, please contact Alden Knowlton at (202) 557-2741 or Borden Hoskins at (202) 557-2712.
MBA Asks GSEs to Increase Allowable Fee for Loan Assumptions
​MBA recently submitted a letter to Fannie Mae and Freddie Mac requesting both agencies increase the allowable fee associated with processing loan assumptions. This letter follows a similar letter recently sent to the Federal Housing Administration and the Department of Veterans Affairs and highlights that the GSEs' allowable fees do not reflect the true cost of processing and underwriting an assumption request for a borrower. MBA recommends that the GSEs align their policy with our recommendations to the FHA and VA of allowing a fee of up to $3,500 per assumption and index the fee periodically for inflation. 
Why it matters: Servicers of GSE-backed loans are required to process assumption requests for eligible loans when being assumed by certain types of related parties (e.g., death or divorce) and on some ARMs. In many instances this requires underwriting, and servicers can incur significant costs that surpass the fee they can charge because of current GSE requirements.
What's next: MBA will continue to engage with the Federal Housing Finance Agency on behalf of the industry to update policies that better reflect the current market conditions. 
For more information, please contact Sasha Hewlett at (202) 557-2805.
CFPB Issues Proposal Rule for a Nonbank Registry of Contract Terms
​On Wednesday, the Consumer Financial Protection Bureau announced a proposed rule that would create a registry of certain contract terms and conditions, including waivers of legal claims, choice of venue clauses, limitations on class actions, arbitration agreements, and other legal waivers. Nonbanks would be required to register annually their use of terms of services that impose limitations on consumer rights and other legal protections related to the offering of financial products. 
Why it matters: While the proposal would exempt mortgage lenders from having to register the standard government form contracts, they would still be required to register any additional contracts or required agreements that contain terms outlined by the Bureau. This proposal follows another recent proposed rule, which would require nonbanks that are under certain judicial or regulatory orders to enter those orders into a public online registry.
What's next: MBA will be commenting on the non-bank consent order registry and is interested in feedback on this proposal.
For more information, please contact Justin Wiseman at (202) 557-2854 or Alisha Sears at (202) 557-2930.
FTC Proposes Rule Banning Employee Noncompete Clauses
​Late last week, the Federal Trade Commission announced a proposed rule that would ban use of noncompete clauses in worker contracts, including for paid and unpaid employees, independent contractors, internships, and volunteer contracts. A noncompete clause blocks workers from working for a competing employer or starting a competing business after that person stops working for an employer. The rule would label the use of such clauses as an unfair method of competition for employers towards their workers.  
Why it matters: This rule is proposed under the FTC's rarely used Section 5 rulemaking authority to prevent unfair methods of competition. The novel use of this rulemaking authority may indicate the FTC's focus on certain business practices and its willingness to stop those practices through rulemaking instead of enforcement.
What's next: MBA will monitor this proposal and provide any relevant updates and may join broader efforts by employer groups in commenting on the proposal.
For more information, please contact Justin Wiseman at (202) 557-2854 or Alisha Sears at (202) 557-2930.
MBA, NYMBA Submit Comments on Proposed Second Amendment to New York's Cybersecurity Regulation
​On Monday, MBA and the New York MBA submitted a joint comment letter in response to the New York State Department of Financial Services' proposed amendments to New York's Cybersecurity Regulation (23 NYCRR 500). 
Why it matters: The joint letter requested NY DFS to align data security and Chief Information Security Officer (CISO) requirements with existing Federal Trade Commission Safeguard Rules, suggested changes to breach notifications so that covered entities only need to report successful attempts to access material information, and recommended raising the covered entity limited exemption threshold.
What's next: MBA will continue to monitor this rulemaking and keep members updated on any developments
For more information, please contact Kobie Pruitt at (202) 557-2870 or Gabriel Acosta at (562) 413-2751.
Ohio Becomes Second State to Subordinate Residential PACE Liens to Mortgages
​On January 3, Ohio Governor Mike DeWine (R) signed a bill that includes a provision which establishes the lien priority of residential mortgages to a PACE (property assessed clean energy) loan. With the support of the Ohio MBA and MBA, House Bill 364 is now law, making Ohio the second state to subordinate PACE liens to residential mortgages, following Minnesota's 2018 law.
Why it matters: PACE loans upend traditional lien priority, exposing investors and guarantors to increased loss severities. For this reason, PACE superliens are prohibited on properties financed through the GSEs, FHA, and the VA Home Loan Program.
What's next: MBA and the Ohio MBA will continue to advocate for increased legal protections against the well-documented problems with residential PACE loans, including stronger consumer protections from fraud and abuse. MBA will also work with its state and local association partners to pursue subordination policy in other states that have authorized residential PACE programs.
For more information, please contact William Kooper (202) 557-2737.
Upcoming MBA Education Webinars on Critical Industry Issues
MBA Education continues to deliver timely programming that covers the spectrum of challenges, obstacles and solutions pertaining to our industry. Below, please see a list of upcoming webinars – which are complimentary to MBA members:
Ten Things Your Company Must Do in 2023 – January 18
Current Expected Credit Loss Implementation Technical Topics – January 25
Combating the Downturn: Strategies to Optimize Borrower Support in Recessionary Environments – January 31
Home Equity Lending: An Assessment of Today's Market Landscape & Cashout Opportunities – February 9
Five Steps to Improve Efficiency, Compliance and Automation in Your Mortgage Operations – February 16
MBA members can register for any of the above events and view recent webinar recordings. For more information, please contact David Upbin at (202) 557-2931.