People in the News Jan. 12, 2023: Exceleras Adds Jeannette McWay, Kelli Kysela
(Jeannette McWay.)
Exceleras Adds Jeannette McWay, Kelli Kysela to Client Success Team
Exceleras, Glencoe, Ill., hired Jeannette McWay and Kelli Kysela to serve current and new clients on the company's asset management and disposition platform.
McWay was formerly REO/Property Preservation Asset Manager for First United Bank. Prior to that, she served as Servicing Program Manager, Asset Manager, Production Support Manager, and Outsourcing Sales Manager with several different organizations in default servicing. She started her career at HomeComings/GMAC where she held several positions over her 14-year career, including Sr. Asset Manager, REO Sales Team Manager, and ultimately REO Network Disposition Sales Manager, before she was recruited by Fannie Mae. She focused most of her career on REO Operations through liquidation and brings to the table process-oriented focus and strong customer service-related skills.
Kysela was formerly Assistant Vice President and Loan Servicing Manager for First Fidelity Bank. Before that, she served as Principal Quality Systems Analyst for Conduent Business Services, Manager of Customer Relations & Vendor Performance for Loan Depot, and Customer Service Manager for Willow Bend Mortgage. She also handled vendor management, quality control and was an internal auditor for Willow Bend. During her career, she has been involved in all aspects of Loan Servicing (Boarding loans, Service Releasing loans, Foreclosure, REO, Cash Processing, Payoff & Lien Release, Investor Reporting & Remitting, Bank & General Ledger Reconciliations, Modifications, Subordinations, Charge-offs, Credit Reporting & Disputes, System Testing).
BlackFin Group Taps Todd Luhtanen as COO

BlackFin Group, Englewood, Colo., appointed Todd Luhtanen as Chief Operating Officer. He will be responsible for managing the firms' day-to-day operations while overseeing the scalable expansion of BlackFin into its additional services and software offerings.
Prior to BlackFin, Luhtanen was President of Talan Consulting but is most recognized for his 20-year career as Co-Founder, CTO and former COO of Dynatek Inc.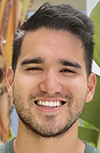 AREAL.ai Hires Noah Cosentino as Product Manager
AREAL.ai, Los Angeles, hired Noah Cosentino as Product Manager for its industry platform.
Prior to joining Areal.ai, Cosentino served in the closing department for Morty. Before that, he was an operations associate in the closing department at Better.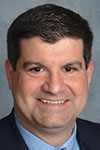 Jason Dumke Joins Deephaven Mortgage as Regional Vice President, Wholesale Sales East
Deephaven Mortgage, Charlotte, N.C., hired Jason Dumke as Regional Vice President, Wholesale Sales East. Based in Massachusetts, he is responsible for helping mortgage brokers in the Eastern half of the U.S. grow their Non-QM/Non-Agency business in partnership with Deephaven.
Dumke comes to Deephaven with more than 20 years of sales leadership experience in the mortgage industry, most recently with PowerTPO and First Guaranty Mortgage Corp.

FundingShield CEO Ike Suri Named to California MBA Board
FundingShield, Newport Beach, Calif., announced its CEO, Ike Suri, has been appointed as a board member to the California Mortgage Bankers Association, the country's largest state level Mortgage Finance Association.
Suri is CEO and Chairman of FundingShield, a fintech company providing platforms to prevent wire-fraud, tilte fraud and mitigate risk in the mortgage industry. He is also CEO of Pelican Point Investment Group and Pelican Point Media. He is Co-founder of and has been President and CFO of the Options Group, Chairman of the Finance Committee and Co-Chair of the Operations Committee.

JLL's Co-Lead of Industrial Capital Markets John Huguenard Joins Miami Office
JLL Capital Markets announced John Huguenard, Co-Lead of Industrial Capital Markets, has made the move from the firm's Chicago office to the Miami office.
With more than 30 years of experience in the industry, Huguenard specializes in industrial investment sales for institutional and corporate clients as well as private owners of real estate. He has consistently been one of the nation's top producers, receiving several industry achievements, including being named top producer for industrial capital markets in 2021.
In addition, Wells Waller joined Luis Castillo and Cody Brais on the Miami industrial team. He previously was in JLL's Dallas office, where he developed a specialization in joint venture equity raises and cold storage.
MISMO Names 2023 Board of Directors
MISMO®, the real estate finance industry's standards organization, announced its Board of Directors for 2023 this week at its Winter Summit.
MISMO Board members represent a cross-section of the residential and commercial real estate finance industry. Board members are responsible for overseeing MISMO's standards activities and serve two-year terms. MBA appoints all directors and chairs. MISMO committee chairs serve as ex-officio representatives on the MISMO Board.
The MISMO Board of Directors will be chaired by John Hedlund, Chief Operating Officer and Managing Director, AmeriHome. Steve Powel, SitusAMC Board of Directors member, will serve as Vice Chair. MISMO Board ex-officio members are Jan Davis, MISMO; and, Randy Poirier, Vice President Data Strategy, Black Knight, Inc.
New members of the MISMO Board are:
Michele Bodda, President, Experian Mortgage, Verification Solutions and Employer Services
Jason Bressler, EVP, Chief Technology Officer, United Wholesale Mortgage
Stephanie M. Durflinger, Senior Vice President, ICE Mortgage Technology
Tim Elkins, Executive Vice President and Chief Production Officer, PrimeLending
Suzanne Garwood, Assistant General Counsel, JPMorgan Chase
Aravind "Jag" Jagannathan, Vice President and Chief Data Officer Single-Family Strategic Delivery, Data, Operations and Technology, Freddie Mac
Teri Pansing, Senior Vice President Corporate Closing, Fairway Independent Mortgage Corporation
Brian D. Smith, Chief Technology Officer, Black Knight, Inc.
Returning members of the MISMO Board are:
Jim Follette, Senior Managing Director, Chief Mortgage Operations Officer
Mike Fratantoni, Chief Economist, Senior Vice President of Research and Technology, MBA
John Hedlund, Chief Operating Officer and Managing Director, AmeriHome
Jeff Hurley, Senior Managing Director, CBRE
Kurt Johnson, Executive Vice President, Chief Risk & Compliance Officer, Mr. Cooper
Sage Nichols, Executive, Client Success, CoreLogic
Steve Powel, SitusAMC Board of Directors, SitusAMC
Eric Ray, Senior Executive Vice President, Chief Digital Officer, Co-Head of homegenius, Radian
Sally French Tyler, Executive Vice President and Group President, First American Title Insurance Company
Chuck Walker, Senior Vice President Strategy, Fannie Mae
Michael Wood, Credit Risk Executive
Brian Woodring, Chief Information Officer, Rocket Mortgage