Industry Briefs Feb. 7, 2023: TCN Worldwide Expands in Pa., Ohio, N.Y.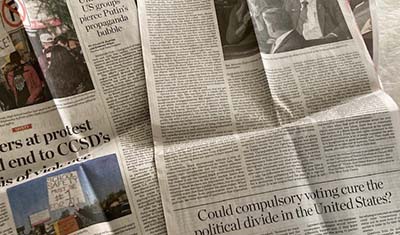 TCN Expands in Pa., Ohio, N.Y.
TCN Worldwide Real Estate Services added Jabe Companies Commercial Real Estate and Hanna Commercial Real Estate as the newest member firms
Founded in 2004, Jabe Companies is a Pittsburgh's full-service real estate firm and offers a wide array of commercial real estate brokerage services focusing on the specific needs of the retail sector.
A TCN Worldwide member since 1994, Hanna Commercial will now represent TCN Worldwide in five markets throughout the Northeast, including: Cleveland, Columbus, Pittsburgh, Buffalo and Rochester. Hanna Commercial Real Estate is one of the largest independent full-service commercial real estate brokerage firms in the Northeast. Key services include commercial real estate brokerage, corporate services, appraisal and consulting, property management, accelerated marketing (auctions) and research.
ATTOM Integrates Propensity to Default Analytics into Property Data Warehouse
ATTOM, Irvine, Calif., integrated propensity to default analytics into its U.S. property data warehouse. With this news, the ATTOM Table of Data Elements expands with another layer of details to enhance market intelligence, while enabling various industries investment insight and mitigation strategies.
This integration combines ATTOM's foreclosure and mortgage data with Powerlytics – a predictive analytics platform provider with a proprietary database of anonymized tax returns covering more than 150 million U.S. households, to score properties across the nation on the likelihood of going into foreclosure.
This proprietary model identifies the probability that a residential property will become a mortgage default (aka pre-foreclosure) within the next 12 months and allows customers to zero in on the properties that have the highest propensity to default.
MCTlive! Lock Volume Indices Show Lock Volume Increases
Mortgage Capital Trading Inc., San Diego, released its MCTlive! Lock Volume Indices for January, showing lock volume increased across the board for the month.
Purchase lock activity rose by nearly 110% compared to December, rate/term refinance volume rose by 124%, and cash-out refinance volume rose by 93%. Lock activity in total rose by 109% versus December.
"Though December lock activity is traditionally low, with many people focused on the holidays during the final week of the month, the lock figures for January clearly show some positive rate elasticity," the repost said. "As the Fed reaches its terminal fed funds rate for this cycle, we should see downward pressure on mortgage rates, which will only help increase origination activity."
WFG National Title Insurance Assigned 'Highly Recommended' from Demotech
WFG National Title Insurance Co., Portland, Ore., announced it has been assigned a Commercial Real Estate Recommendation of Highly Recommended from Demotech Inc.
A leading indicator of the financial stability of a title underwriter, FSRs summarize Demotech's opinion of the financial stability of an insurer regardless of general economic conditions or the phase of the underwriting cycle. According to Demotech, insurers earning an FSR of A' (A Prime) possess unsurpassed financial stability related to maintaining surplus as regards policyholders at an acceptable level, regardless of the severity of a general economic downturn or deterioration in the insurance cycle.
AgentHome to Acquire Corinthian Title Co.
AgentHome LLC, Maitland, Fla., a national network of independent title agents, today announced it signed a definitive agreement to acquire Corinthian Title Company Inc., a California-based provider of title insurance and escrow services for residential and commercial real estate transactions. The closing of the acquisition is subject to regulatory approvals and the satisfaction of customary closing conditions.
Corinthian, headquartered in San Diego, is a locally owned and operated title agency currently licensed to issue title insurance policies in 28 counties within California. With 10 locations throughout Southern California, the company is licensed to provide title and escrow services to 90% of the population in California, including most major metropolitan areas.
Draycott Place Partners served as the Exclusive Financial Advisor to Corinthian. Nelson Mullins served as legal counsel to AgentHome.
LodeStar Closing Fee Tech Required One Cure Every 22,000 Quotes
Mortgage loan originators using the closing fee calculator technology of LodeStar Software Solutions, Philadelphia, in 2022 averaged one inaccuracy requiring a cure out of every 22,000 fee estimates or quotes.
LodeStar is a national provider of closing fee-related compliance tools for mortgage lenders.
LodeStar financially guarantees the closing fees its technology provides to lenders assembling fee estimates or TRID disclosures, and covered the cost to cure for clients where there were any inaccuracies.
OrangeGrid's Mortgage Servicing Platform Integrates with Flagstar Bank
OrangeGrid, Dallas, a provider of mortgage servicing software, announced Flagstar Bank, Troy, Mich., implemented mortgage servicing software provided by OrangeGrid to manage its loss mitigation processes and enhance internal efficiencies.
The software provides Flagstar with a collaborative operating system to help handle the complexities inherent in the loss mitigation process. It has the added benefits of enhancing compliance, tracking metrics for internal staffing, generating reporting on turn-time on loss mitigation requests, and delivering a clear audit record for every step in the workflow.
AmeriCU Partners with SimpleNexus on Mobile Lending
SimpleNexus, Lehi, Utah, announced AmeriCU will implement Nexus Engagement, Nexus Origination and Nexus Closing to provide a streamlined, mobile-first member experience.
Nexus Engagement helps lenders engage pre-application leads and strengthen referral strategies with real estate agents via a shareable mobile app featuring integrated tools such as home search listings and a payment calculator. Nexus Origination, SimpleNexus' point-of-sale technology, enables borrowers to apply for a loan, submit documents, monitor loan status, contact their loan officer, electronically sign disclosures and more. Nexus Closing supports traditional, hybrid and fully digital eClosings. Leveraging these tools together will enable AmeriCU to offer members a modern, single-sign-on experience via a mobile app while benefiting from the productivity advantages of streamlined workflows.
AppraisalWorks Integrates with ClickFORMS Appraisal Software
AppraisalWorks, Cleveland, Ohio announced its AppraisalWorks platform now integrates with ClickFORMS, an intuitive appraisal software application developed by Bradford Technologies.
The integration allows appraisers on the AppraisalWorks platform to populate appraisal data and create reports in ClickFORMS, without having to enter data in multiple applications. The integration enables greater efficiency and ease-of-use for appraisers.
OptifiNow Integrates with Lender Price Flex Pricing Engine
OptifiNow, Seal Beach, Calif., announced an integration of its wholesale mortgage CRM platform, OptifiNow TPO, with the Lender Price Flex Pricing Engine. The integration enables wholesale account executives to provide mortgage brokers with instant loan quotes, increasing customer engagement and sales efficiency.
The integration with Lender Price emerges as the next step in OptifiNow's mission to provide a CRM purpose-built to help wholesale mortgage lenders improve their sales performance. A key innovation is OptifiNow TPO's Loan Scenario Ticketing Module, a tool designed to track loan scenario inquiries from mortgage brokers. The Flex pricing engine is integrated into the Loan Scenario Ticketing Module, incorporating powerful loan eligibility and pricing capabilities directly into the wholesale lender sales process.
Down Payment Resource: Homebuyer Assistance Programs Increase for 5th Straight Quarter
Down Payment Resource, Atlanta, said its latest Homeownership Program Index showed the net number of homebuyer assistance programs increased by 1.82% from Q3 to Q4 2022, marking the fifth consecutive quarter the number of homebuyer assistance programs has grown.
The total number of programs increased by 42 in Q4 2022. Among them were five nationwide or multi-state programs and seven statewide programs. The number of programs dedicated to supporting first-time homebuyers now totals 1,315, up from 1,291 in Q3 2022. Programs that support multifamily homeownership saw a 5.5% increase over Q3 2022. These programs now make up 29.3% of all homebuyer assistance offerings.