Doug Wilber of Denim Social: Three Reasons Every Mortgage Loan Officer Should Use Paid Social Media Advertising
Doug Wilber is CEO of Denim Social, St. Louis, a social media management software provider for financial institutions. Since joining the Saas provider in 2018, Wilber has led the company's rapid growth, including securing two rounds of venture funding, forming meaningful industry partnerships, guiding three strategic acquisitions, and overseeing significant increases in both revenue and staff. A financial services veteran, Wilber mentors numerous early-stage fintech companies in St Louis.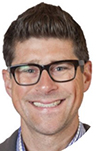 With a less than rosy outlook, it's essential that every mortgage loan officer maintain an edge on the competition. The marketing tactics of the past may not be successful when there are fewer buyers in the pool of prospects. Now is the time to be more strategic and paid social advertising can help loan officers make the most of every marketing penny. 
One-third of internet users find new products and brands through paid ads. That's a lot of opportunity. Paid social is one of the most effective ways to introduce people who aren't yet following your loan officers to your financial institution at the right place and the right time.
Let's start with some good news. Although paid social media may feel intimating, if you're already doing organic social media, you're off to a great start. But if you're not using paid social advertising, you're missing out. Here are three reasons to add it to your marketing strategy:
1. Understand what's working in social media
With paid social media ads, you can see immediate results, which makes them great for testing. If a post is underperforming, use A/B testing to experiment with different images, copy, and calls to action and make improvements for the future. A/B testing helps you isolate what elements of your ads need to change by showing what resonates and what doesn't. This means you'll never waste a dollar on the wrong creative or message. 
Think about it this way, does a billboard ever provide performance data? Didn't think so.
Further, paid social media insights can even be applied to your organic social media strategy. Did a paid post have unexpectedly high engagement? Use it as a blueprint to try to isolate why. As you see what's performing, invest more dollars into posts that convert while cutting or changing content that doesn't.
2. Reach new audiences
Another reason paid social is so important is that organic content only reaches an average of 2.2% of followers of social media platforms. But this doesn't mean it's time to ditch organic social media and put all your eggs in the paid basket.
Paid social is complementary to organic. While organic social builds first-degree connections and facilitates awareness, engagement, and branding, paid social allows you to reach larger, more tailored audiences.
Both organic and paid social media can help increase your reach on social media, and it starts with activating loan officers. A social selling approach can increase your results tenfold and drive higher engagement. Paid social then supercharges your social strategy and helps you reach new prospects. 
Complementary paid advertising, breaks through a loan officer's first-degree social connections to reach second- and third-degree connections, who will include important professional referral sources.
3. Drive leads into conversions.
Don't let your marketing funnel lead to dead ends. Make sure loan officers are linking back to a website or other relevant brand content. Paid social media ads can generate leads by offering call-to-action options that get attention and clicks.
With the right technology, clicks on social media ads can trigger a loan officer's CRM. That's warm leads in their inbox.
With spring buying season on the horizon, now's the right time to start formulating a plan to differentiate. Paid social media advertising can give loan officers a leg up on the competition. Ready to learn how to start? Check out Denim Social's guidebook, Getting Started with Paid Social Media Advertising for Financial Institutions.
(Views expressed in this article do not necessarily reflect policy of the Mortgage Bankers Association, nor do they connote an MBA endorsement of a specific company, product or service. MBA NewsLink welcomes your submissions. Inquiries can be sent to Mike Sorohan, editor, at msorohan@mba.org; or Michael Tucker, editorial manager, at mtucker@mba.org.)