RE/MAX: Home Prices Moderating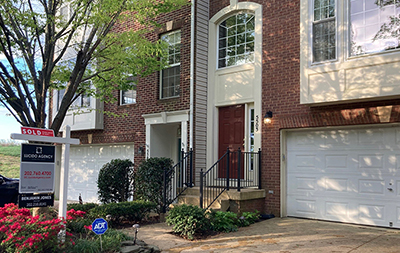 RE/MAX, Denver, said January marked the seventh consecutive month of price declines in the U.S.
Data from the latest RE/MAX National Housing Report continues to show that the U.S. housing market is experiencing a "healthy rebalance." The January Median Sale Price of $385,000 fell by 1.0% from December. At the same time, New Listings, the total number of properties listed for sale during the month, surged by nearly 40 percent from December, higher than any month last year.
The report noted while the number of homes for sale is increasing, the number of closed transactions declined, which is typical at this time of year. RE/MAX President and CEO Nick Bailey said the rebalance is creating new opportunities in real estate, and providing the potential for more negotiating power to homebuyers across the report's 51 metros measured.
"Home price appreciation seems to have stabilized, and along with additional inventory and longer average days on market, that's good news for buyers," Bailey said. "Buyers have more choices, and more time to identify the right house and work with their agent to negotiate with the seller. All of these are positive signs, putting both buyers and sellers in a more balanced position."
The report said the average Close-to-List Price Ratio in January was 97%, 3% less than the asking price. RE/MAX reported a gradual decline in this metric since May 2022, when sellers were getting 3% over asking price on average. Homebuyers also are having a bit more time to weigh their options on what's likely one of the largest financial transactions of their lifetime. After all, homes sold in January were on the market for an average of 48 days – one day longer than in December and 12 days longer than one year ago.
The report said of the 51 metro areas surveyed in January, home sales are down 26.7% from December and by 35.2% from a year ago. Markets with the biggest decrease in year-over-year sales percentage were Honolulu at -49.4%, Las Vegas at -48.4%,and Anchorage, Alaska at -47.4%. No metro area had a year-over-year sales percentage increase in January.
Markets with the biggest year-over-year decrease in median sales price were Bozeman, Mont., at -6.6%, Honolulu at -6.3%, and San Francisco at -5.6%. Two metro areas increased year-over-year by double-digit percentages, Milwaukee at +13.7% and Indianapolis at +11.3%.
The report noted while new listings were down 5.1% year over year, January saw a jump in new listings of 39.8% from December.
Walsh said the mortgage servicer performance landscape continues to evolve, with an increasing number of nonbanks grabbing market share from depositories, which have reduced their servicing portfolios in recent years. "Banks tend to retain their servicing, while nonbanks sell to others," she said.