Pending Home Sales Up Second Straight Month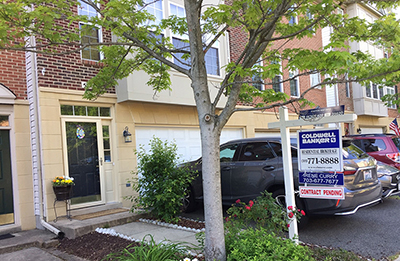 Pending home sales improved in January for the second consecutive month, the National Association of Realtors reported Monday. All four U.S. regions posted monthly gains but saw year-over-year drops in transactions.
The Pending Home Sales Index — a forward-looking indicator of home sales based on contract signings — rose by 8.1% to 82.5 in January. Year-over-year, however, pending transactions fell by 24.1%. An index of 100 is equal to the level of contract activity in 2001.
All four regions saw monthly improvement, although they all declined on a year-over-year basis. In the Northeast, the Index rose by 6.0% from December to 68.7, but fell by 19.8% from a year ago. In the Midwest, the index rose by 7.9% to 83.3 in January but fell by 21.1% from a year ago.
In the South, the index increased by 8.3% to 99.2 in January but fell by 24.7% from the prior year. In the West, the index rose by 10.1% in January to 66.2 but fell by 29.3% from a year ago.
"An extra bump occurred in the West region because of lower home prices, while gains in the South were due to stronger job growth in that region," said NAR Chief Economist Lawrence Yun. "Buyers responded to better affordability from falling mortgage rates in December and January."
"The green shoots of spring home-buying are beginning to sprout, but the recent uptick in mortgage rates may have clouded that outlook," said Odeta Kushi, Deputy Chief Economist with First American Financial Corp., Santa Ana, Calif. "There are interested buyers on the sidelines and ready to jump in when the payment-to-paycheck calculation pencils out and when inventory is sufficient. However, higher mortgage rates reduce house-buying power and keep existing owners rate locked-in, preventing supply from reaching the market."
NAR projects new-home sales will fall 3.7% year-over-year in 2023 before growing 19.4% in 2024. "Home sales activity looks to be bottoming out in the first quarter of this year, before incremental improvements will occur," Yun said. "But an annual gain in home sales will not occur until 2024. Meanwhile, home prices will be steady in most parts of the country with a minor change in the national median home price."