Industry Briefs Feb. 28, 2023: CoreLogic Acquires Roostify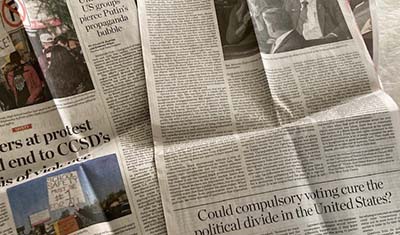 CoreLogic Acquires Roostify
CoreLogic, Irvine, Calif., a global property information, analytics and data-enabled services provider, acquired Roostify, San Francisco, a digital mortgage technology provider.
By integrating Roostify's digital mortgage technology platform with CoreLogic's data, analytics and workflow platforms, clients will gain information about borrowers and properties at the beginning of the loan process, saving both time and money. Due to limitations on when and how lenders receive data about property and borrowers, errors and loan conditions aren't exposed until much later in the process, during processing and underwriting. CoreLogic has the data assets and workflow platforms to expose critical information about the borrower and collateral much sooner, at the point of sale. Errors and conditions can be identified immediately, resulting in improved customer experience, limited processing and underwriting costs and the ability to apply the appropriate processing and underwriting resources to each loan.
LenderLogix Launches LiteSpeed Point of Sale System
LenderLogix, Buffalo, N.Y., launched LiteSpeed, a streamlined point-of-sale system designed for small to mid-sized lenders.
LiteSpeed delivers lenders POS functionality to compete in today's digitally driven market at a lower cost and without significant investment in the implementation and internal support larger platforms require.
The white-labeled platform guides borrowers through singular, auto-advancing application questions using animated iconography and dynamic messaging. Once the application is complete, borrowers are immediately presented a customized needs list, a secure document upload link and more from their selected loan originator.
Michigan Mortgage Lenders Association Sales Rally Mar. 14
The Michigan Mortgage Lenders Association announced the speaker lineup for its 2023 Sales Rally, taking place March 14 at the Suburban Collection Showplace in Novi, Mich.
The agenda includes:
• Dan Ervin, Vice President of Sales at First Merchants Bank, presenting 'How to Dominate in Any Market';
• Kyle Draper, entrepreneur and social media coach, delivering 'Positioning Yourself to Win on Social Media';
• Dan Elsea, owner of Real Estate One, the largest real estate company in Michigan, speaking on the Real Estate Industry's Economic Impact;
• Doug Smith, Mortgage Coach, on 'Navigating a New World';
• A real estate power panel featuring real estate coach Jeff Glover, real estate brokers Jim Shaffer and Mark Z and Tim Pascarella, the President of Ross Mortgage Corporation; and
• Mateen Cleaves, leadership coach, former NBA player and member of the 2000 Michigan State National Championship team, ending the day on a motivating note as the closing keynote speaker.
To learn more about MMLA's Sales Rally or register for the event, visit the events calendar at www.mmla.net.
Insellerate's TPO Delivers CRM & Marketing Automation for Wholesale Lenders
Insellerate, Newport Beach, Calif., launched Insellerate TPO, which provides account executive workflows, marketing content, pipeline management and more from an account executive's mobile device.
Insellerate TPO is fully integrated into LOS systems such as ICE Technology's Encompass and MeridianLink to allow account executives to work on their loan files from their mobile devices, send marketing content to stay engaged with their TPO brokers, and enhance communication across multiple channels. Insellerate TPO delivers workflows specific to wholesale account executives to streamline their processes and daily activities. It enhances pipeline management at the company and individual broker levels to identify opportunities and trigger strategic marketing messages and notifications to keep each party informed throughout the process.
Black Knight: Mortgage Delinquency Improvement Across Board in January, Uptick in Foreclosure Starts
Black Knight Inc., Jacksonville, Fla., said its January First Look Mortgage Monitor reported delinquencies were down across the board, with the overall national delinquency rate declining 10 basis points to 3.38% month over month, down 15.1% year over year.
The number of borrowers 30-days late decreased by 46,000 (-4.8%), while 60-day delinquencies also ticked down slightly. Serious delinquencies (90+ days past due) continued to improve nationally (-4,000), with such inventories declining in a large majority (44) of states. Florida – still dealing with the aftermath of Hurricane Ian – saw another 1,700 loans fall into serious delinquency.
Foreclosure starts rose 17% in the month to 33,000, marking the fourth consecutive increase, but remain 37% below pre-pandemic levels. Foreclosure was started on 5.6% of serious delinquencies in January, still 48% below the start rate seen in January 2020. Active foreclosure inventory rose by 2.5% in the month, and is now up 48K or 20% since January 2022, but remains nearly 20% below pre-pandemic levels. A total of 7K foreclosures were completed nationally in January, up 15.2% from the month prior, but remain nearly 50% below early 2020 levels.
Blue Sage Releases LION Point of Sale for Mortgage Lenders
Blue Sage Solutions LLC, Englewood Cliffs, N.J., announced availability of LION, its point of sale, as a standalone offering for lenders to use with their chosen loan origination system.
A component of the Blue Sage Digital Lending Platform, LION enables banks, lenders and credit unions of all sizes to provide borrowers with a highly engaged, seamless digital experience while accelerating loan production and reducing costs. LION is configurable and supports workflows for purchase, refinances, and home equity transactions and is accessible from any device, anywhere, anytime.
The LION POS is bundled with Blue Sage's Loan Officer Portal, which optimizes the sales process for sales teams and supports other aspects of loan production, including customer relationship management tools, side-by-side product and pricing quotes, and disclosure generation.
FHFA Issues NOPR Modifying Certain Provisions of the Enterprise Regulatory Capital Framework
The Federal Housing Finance Agency seeks comment on a notice of proposed rulemaking that would amend several provisions of the Enterprise Regulatory Capital Framework for Fannie Mae and Freddie Mac.
The proposed rule includes modifications of certain provisions of the ERCF related to guarantees on commingled securities, multifamily mortgage exposures secured by properties with government subsidies, derivatives and cleared transactions, and credit scores. These proposed amendments would clarify certain aspects of the ERCF and help to further align the ERCF with the risks faced by the Enterprises.
STRATMOR: High Net Worth Borrowers Present Promising Opportunity for Lenders
STRATMOR Group, Greenwood Village, Colo., said mortgage lenders in search of new business could find it by partnering with wealth managers and private bankers that serve high net worth borrowers — but only if they are willing to meet exacting standards.
In the new issue of STRATMOR Group's Insights Report, Principal Jennifer Smith outlines how lenders can find success with this business segment, which may require more effort than more typical mortgage transactions. Smith advises that wealth advisors who have an in-house lending option often do not want to refer mortgages to them. Instead, many would rather direct clients to a mortgage broker or other external contact—but they face risks in doing so.
To pursue HNW mortgages with success, Smith says lenders and LOs should start with a very clear understanding of what a wealth management or private banking advisor expects.
The report can be found at https://www.stratmorgroup.com/insights-report/.
LoanCare Launches LoanCare Analytics
LoanCare, Virginia Beach, Va., launched a proprietary, all-in-one portfolio management platform, LoanCare Analytics. The platform was built to support mortgage servicing rights investors with a focus on customer engagement, liquidity and credit risk.
LoanCare Analytics accelerates portfolio optimization analysis with extensive views and filtering, enabling MSR owners to connect the dots across their portfolio and take action down to the loan level.
LoanPASS Integrates Lending-Agnostic Product and Pricing Engine with ICE Mortgage Technology
LoanPASS, Miami, is now integrated with ICE Mortgage Technology, part of Intercontinental Exchange, Inc., a provider of data, technology and market infrastructure. Mutual clients can now access LoanPASS' flexible and configurable product and pricing engine via ICE Mortgage Technology's end-to-end digital lending platform, Encompass.
LoanPASS offers multiple pricing models to help lenders of different types and sizes quickly adapt to changing marketplace conditions. LoanPASS decisioning enhances lenders' loan product and pricing software needs, consolidates multiple PPEs into a single engine, reduces costs and enhances the digital lending experience for borrowers.
TransUnion Announces Rebrand of Global Lines of Business
TransUnion, Chicago, rebranded its global lines of business platforms. Rolling out first in the U.S., the enterprise initiative organizes thousands of existing B2B products into seven solution lines, defined by business need and unified by a promise to deliver a Tru picture of consumers – a robust, multi-layered and actionable view of each person.
Through organic investment and the acquisitions of Neustar and Sontiq, TransUnion has built upon its expertise in consumer identity to expand beyond credit into fraud management, marketing solutions and communications.
Black Knight White Paper Explores Strategies for Managing AI, Machine-Learning
Black Knight Inc. Jacksonville, Fla., released a complimentary white paper addressing the many considerations that must be made by managers and executives seeking to apply artificial intelligence and machine learning solutions in the mortgage industry.
The technology operates much differently than traditional software solutions and demands new management disciplines. Given its role as an industry leader and provider of AI/ML solutions that functionally improve the mortgage process, Black Knight issued this paper to assist industry managers and executives as they consider how to safely benefit from AI/ML.
The paper addresses the many challenges and industry-specific concerns that must be considered when bringing AI/ML into the mortgage process. It also details when AI/ML is the right approach, and when it is not. For example, traditional business rule management software remains the appropriate technology for meeting most mortgage origination requirements since inputs must be directly traceable to precise expected outputs – otherwise known as a deterministic solution. AI/ML technology is appropriate for addressing business problems that do not yield to deterministic approaches (i.e., where inputs are varied or a range of possible outcomes exists), and therefore a probabilistic approach is required.
FHFA Announces Public Comment Period on FHLB Members' Community Support Performance
The Federal Housing Finance Agency will review all applicable Federal Home Loan Bank members in 2023 under FHFA's community support program regulation. FHFA issued a Federal Register Notice inviting the public to comment on the community support performance of individual members of the FHLBanks.
FHFA's CSP regulation requires applicable FHLBank members to submit a Community Support Statement once every two years that describes the member's community support activities. FHFA will consider feedback provided during the public comment period during its review of each FHLBank member's compliance with the CSP regulation.
Avidia Bank Implements Nexus Closing by SimpleNexus
SimpleNexus, Lehi, Utah, announced that Hudson, Mass.-based Avidia Bank implemented Nexus Closing to offer its customers the convenience of "from anywhere" home financing tools.
Nexus Closing is a closing platform with the flexibility to support traditional, hybrid and fully remote eClosings. Its collaborative tools, automatic status updates and mobile eSign capabilities provide borrowers with the resources and guidance to navigate the mortgage closing process. Since implementing Nexus Closing to support hybrid closings, nearly all Avidia Bank borrowers have opted to review and eSign closing documents that do not require notarization before the closing ceremony.
Paradatec AI-Cloud Platform Integrates with Encompass
Paradatec Inc., Wilmington, Del., announced its integration is now built on the latest API Platform and available through ICE Mortgage Technology, a global provider of data, technology and market infrastructure for lenders to accelerate decision-making through automated document classification.
The integration pairs Encompass by ICE Mortgage Technology with AI-Cloud, Paradatec's AI-based document analysis technology. Using event-based triggers, AI-Cloud automatically retrieves documents for classification from Encompass, indexes them while adding meta-data such as versioning information, and returns them to the Encompass eFolder using the lender's document names, without human intervention.
WFG Quarterly Economic Outlook Webinar Mar. 8
The first 2023 quarterly installment of WFG's "Quarterly Economic Outlook," an informative webinar featuring Williston Financial Group Founder and Executive Chairman Patrick F. Stone and Economist and Forbes contributor Bill Conerly will take place Wednesday, March 8 at 1:00 p.m. ET.
During this live session, Stone and Conerly will provide insights and analysis on the current state of the economy and its impact on the housing market, delve into the latest economic data and trends, and offer predictions for the upcoming quarter and the balance of 2023. Discussion topics will include the ongoing threats of a recession and government policies on the economy, the outlook for home sales and prices, and predictions for how long inflation will last.
WFG's "Quarterly Economic Outlook" attendance is open to all, but reservations are required and may be made by signing up here.