People in the News Feb. 16, 2023: BlackFin Group Adds Julie Piepho, CMB; Rocket's Jay Farner to Retire
BlackFin Group Names Julie Piepho, CMB, Principal Consultant
BlackFin Group, Englewood, Calif., announced Julie Piepho, CMB, joined the firm as Principal Consultant. She will provide strategic senior leadership to community banks, credit unions and independent mortgage bankers on their mortgage lending strategies.
Piepho is a Certified Mortgage Banker and is nationally recognized and respected for her mortgage industry and advisory expertise. She has more than four decades of experience in the mortgage industry including executive positions with Cornerstone Mortgage, Norwest Mortgage and Wells Fargo Mortgage, along with managing several Colorado and Wyoming community bank mortgage divisions while coaching and leading sales and operations teams. She is past chairman of the Colorado Board of Mortgage Loan Originators where she was appointed by the governor for a 6-year term for the inaugural board. She was a member of the Board of Directors for MBA, past chairman of the Residential Board of Governors (RESBOG), and was a committee member for MORPAC, MAA, CMB, the State and Legislative Regulatory, and Investment and Pension Committees for MBA. 

Rocket Companies' Jay Farner to Retire; Former MBA Chairman Bill Emerson Named Interim CEO
Rocket Companies, Detroit announced that following a 27-year career at the company, CEO Jay Farner plans to retire from his position effective June 1. At that time, Bill Emerson, longtime Rocket executive and current Vice Chairman of Rock Holdings, will assume the role of Chief Executive Officer on an interim basis.
Farner will begin transitioning his roles and responsibilities to Emerson on June 1. He has also decided to step down from his position on the Rocket Board of Directors, effective February 9; Emerson has been appointed to the Board, effective immediately. The Board of Directors has commenced a search for a permanent Chief Executive Officer and has retained a leading firm to support its evaluation of internal and external candidates.
Farner spent his entire career at Rocket Mortgage.
Emerson served as Chairman of the Mortgage Bankers Association in 2016 and has served on numerous MBA committees, including its Board of Directors and its Residential Board of Governors.

Stacey Berger Named Advisor to nxtCRE
Stacey Bergerhas been named an Advisor to nxtCRE, Miami, a firm specializing in the early identification and efficient matching of commercial real estate sellers and equity seekers.
Berger has more than 40 years of experience in real estate finance including 33 years with PNC – most recently as Executive Vice President of Midland Loan Services, a PNC Real Estate business from which he retired in 2021. Since then, he cofounded and is principal of Hope Housing Partners in New Orleans, a pioneer in the adaptive re-use of underperforming real estate assets.
Aaron Drago Joins Deephaven Mortgage as Chief Operating Officer
Aaron Drago has joined Non-QM lender Deephaven Mortgage, Charlotte, N.C., as Chief Operating Officer. He is responsible for the continuous optimization and performance of Deephaven's daily operations, focusing on the twin goals of driving long-term, sustainable growth and maximizing customer satisfaction.
Drago is a seasoned financial services executive who has successfully improved the operations of many large lending institutions. Most recently, he was Chief Operations Officer for the Southeast and Mountain West divisions of Guaranteed Rate.

Kriss Law/Atlantic Closing & Escrow Names Landon Smith CSO
Kriss Law/Atlantic Closing & Escrow, Needham, Mass., hired Landon Smith as the company's Chief Strategy Officer. He will spearhead KL/ACE's national growth strategy, including brick and mortar sites in new jurisdictions, hiring and management of new sales staff, entrée into new lines of business, technology advancements and mergers and acquisitions.
Smith comes to KL/ACE with more than 30 years of experience in the technology and financial (title insurance and mortgage services) industries. He has held executive positions at LandAmerica, Stewart Lender Services, ServiceLink and The Closing Exchange as well as with a number of independent national title insurance agencies.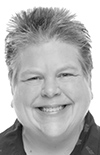 JLL Adds Pauline Hale, Katelyn Drosnock to Valuation Advisory Group
JLL's Valuation Advisory expanded its industrial property sector team with two key hires. Pauline Hale joins the group as an Executive Vice President based in Southern California and will be the industrial market lead for California. Katelyn Drosnock joins as an Executive Vice President in the Mid-Atlantic region.
Hale joins JLL from Altus Group, a software company providing services to the commercial real estate industry, where she worked as a Director for more than 10 years. During her 18-year tenure at Altus Group and its predecessor firm, PwC, she was primarily responsible for client management, talent recruiting and leading engagement teams that provided valuation services to large institutional investors across most property types and geographies.
Drosnock joins JLL from Bowery Valuation, a tech-focused commercial real estate appraisal startup, where she was Managing Director, growing the company's footprint in the Mid-Atlantic. Prior to Bowery, she was with the Philadelphia-based office of a top commercial real estate advisory and services firm, working within its Valuation & Advisory group and its National Industrial/Logistics team, where she was consistently a top producer.

Auction.com Names Joe Cutrona Chief Business Officer
Auction.com, Irvine, Calif., hired Joe Cutrona as its Chief Business Officer. He will oversee Business Development and Online Operations, including maintaining and creating new client relationships and optimizing the online platform's capacity.
Before Auction.com, Cutrona spent 10 years with Xome as its Division President/Senior Vice President overseeing residential real estate listings and building its online auction marketplace, asset management solutions, and mortgage servicing default liquidation strategies. He also worked at Core Logic and United Western Bank.

Chad Huston Joins WFG National Title Insurance Co. as SVP/Regional Manager
WFG National Title Insurance Co., Portland, Ore., appointed Chad Huston as Senior Vice President and Regional Manager for the company's National Commercial Title Services San Francisco Bay Area region. He will support the growth and expansion efforts for the national underwriter's commercial title business.
Huston has more than 30 years of title industry experience. During his career, he has built and managed diverse teams to support his clients' growth. Prior to joining WFG NTIC, he managed strategic national accounts for another national underwriter for more than 20 years.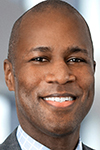 McGlinchey Adds Justin Sauls in Dallas
McGlinchey Stafford hired Justin Sauls in the firm's Dallas office as an associate in the firm's Financial Services Litigation practice group that represents banks, mortgage lenders and other financial service providers in complex consumer credit disputes and mortgage banking compliance issues at the federal and state levels.
Sauls has 20 years of mortgage industry experience and spent 10 years as a mortgage loan originator before attending law school. He earned his J.D. from the Southern Methodist University Dedman School of Law in 2010. Since law school, he has worked as both in-house and outside counsel defending financial institutions in consumer credit lawsuits. With particular knowledge and experience defending claims brought under the Fair Credit Reporting Act, he was recognized in 2021 by a publicly traded corporate client for having the most zero-dollar dismissals at his firm over a 12-month period. He is licensed in Georgia and Texas.

Kevin Quinn Joins Indecomm as Senior Vice President of Servicing
Kevin Quinn joined Indecomm, Edison, N.J., as Senior Vice President of Servicing. He has more than 20 years of experience in consultative sales, business process services/outsourcing, partnership strategy and digital transformation.
Prior to joining Indecomm, Quinn served as Senior Vice President and Head of Partnerships at Moder. Before Moder, he was with SourcePoint, where he served as Head of Sales and Business Development.