Dealmaker: Newmark Secures $400M Freddie Mac Tenant Advancement Commitment for Comunidad Partners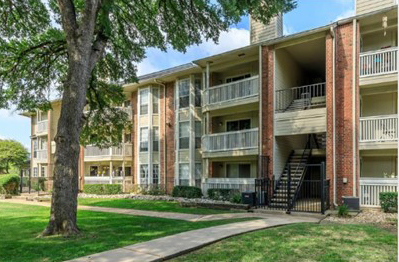 (Villas at Shadow Oaks, Austin, Texas)
Newmark, New York, secured a $400 million Freddie Mac Tenant Advancement Commitment for borrower Comunidad Partners, San Diego.
Newmark Vice Chairman and Head of Workforce Housing Anthony Tarter represented Comunidad in the transaction.
Freddie Mac TACs are a form of competitive financing offered to private-sector operators who agree to self-impose rent restrictions, thus helping to preserve or create affordability at properties that do not have regulatory rent or income restrictions. Borrowers agree to provide resident social impact services at each property as part of the TAC program.
Comunidad Partners agreed to self-restrict rent prices for a portion of homes in communities across its portfolio in exchange for advantageous loan terms and favorable pricing. The rent protections in place support FHFA's mission of preserving affordability for its newly defined category of workforce housing, with units set aside for those earning at or below 80% of the area median income, at or below 60% of the AMI or a mixed-income combination of the two. These rent protections will be preserved throughout the loan term. Comunidad said it expects to create and preserve affordability in 4,000 to 5,000 units in 20 to 25 communities through this new TAC.
Newmark and Comunidad Partners arranged for the first transaction under the TAC to be a $21 million loan to finance and renovate Villas at Shadow Oaks at 12148 Jollyville Road in Austin in Austin, Texas. The 176-unit community is 100% rented at or below 80% AMI, and half the units are rented at or below 60% AMI. Veritas Impact Partners, Austin, will implement resident social impact programs around economic advancement, health and wellness, education, equity and inclusion.
"Addressing the need for affordable housing starts with investment in the working family, which is just what this partnership between Comunidad Partners and Freddie Mac allows for," Tarter said. "Keeping rental prices within families' budgets while providing quality units, amenities and on-site services is a model that makes economic sense and improves the quality of families' lives and their community at large."