Dealmaker: George Smith Partners Secures $14M for Memphis Student Housing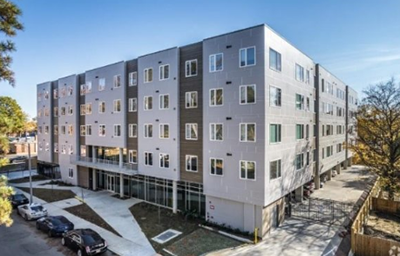 (Memphis student housing property photo courtesy of GSP, Los Angeles.)
George Smith Partners, Los Angeles, secured a $14.4 million permanent loan for an 85-unit, 208-bed student housing property near the University of Memphis.
GSP noted the sponsor was able to lock rate at application and secured the 5.41% fixed rate loan for seven years. "In a rising rate environment, the ability to lock rate at application gave the sponsor confidence in the terms of the loan and provided a clear path to closing," GSP said. "Prior to the refinance, the property was encumbered by the construction loan, having been recently completed in 2021."
The property leased up to 90-plus percent occupancy in its first year, giving lenders confidence about forward cash flows and clarity in their underwriting process.
The non-recourse loan closed at 62.5% loan-to-value.