Housing Market Roundup: Feb. 24, 2023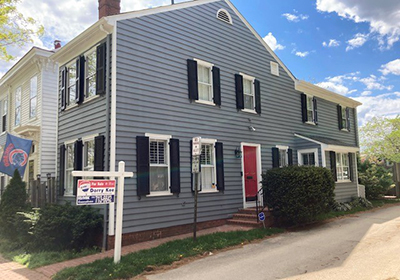 Here is a quick summary of recent housing news that have come across the MBA NewsLink desk:
ATTOM: 'Zombie' Foreclosures Up 4th Straight Quarter
ATTOM, Irvine, Calif, issued its first-quarter Vacant Property and Zombie Foreclosure Report showing 1.3 million residential properties in the United States sit vacant. That figure represents 1.3 percent, or one in 79 homes, across the nation, marking the fourth consecutive quarterly increase.
The report also said 298,533 residential properties in the U.S. are in the process of foreclosure in the first quarter, up 5 percent from the fourth quarter and up 29.9 percent from a year ago. Among those pre-foreclosure properties, 8,141 are zombie foreclosures (pre-foreclosure properties abandoned by owners) in the first quarter, up 5.4 percent from the prior quarter and up 10.6 percent from a year ago. The count of zombie properties has grown in each of the past four quarters.
The report noted a growing number of homeowners have faced possible foreclosure since a nationwide moratorium on lenders pursuing delinquent homeowners, imposed after the Coronavirus pandemic hit in early 2020, was lifted in the middle of 2021.
Despite the ongoing increase, zombie foreclosures remains historically low, with little impact on the nation's total stock of 101.1 million residential properties. Just one of every 12,415 homes in the first quarter of 2023 is vacant and in foreclosure. That ratio is up from one in 12,963 in the fourth quarter and from one in 13,424 a year ago.
"The potential damage from zombie foreclosures and the decay they can cause remains far off the radar screen throughout much of the country," said Rob Barber, CEO for ATTOM. "Although, there are few signs that indicate this could change over the coming months, as the numbers continue ticking upward, along with foreclosures in general."
Zillow: Home Prices Stabilize as Buyers Get Jump on Spring Shopping
Zillow, Seattle, said home sales are ticking up and price declines are leveling off as buyers ready for the spring sales season. But sellers have yet to join the fray — the number of homes for sale is the second-lowest on record — meaning stiff competition for well-priced homes
"What mortgage rates do next will have a huge impact on the market's momentum," the report said.
Zillow reported the typical U.S. home value was nearly flat from December to January, slipping just 0.1% and resting at $329,542, or 4.1% below the peak value set in July 2022. Despite the recent drop, it remains 6.2% higher than a year ago, and 39% higher than before the pandemic.
The number of people buying homes has ticked up since the fall and is looking like a normal, pre-pandemic January. At a low point in November, newly pending listings were down 38% compared to one year earlier. In January, they were only down 20% from the previous year and were right in line with 2020.
The report said previously priced-out buyers were likely encouraged by mortgage rates that fell from a peak of 7.08% in November to 6.09% by Feb. 22 before ticking back up. This dramatically improved shoppers' ability to buy. A new mortgage for a typical home using a 5% down payment cost $2,310 in October; that fell to $2,100 by the end of January. But conditions are still far more challenging than they were before the pandemic — in January 2020, a monthly payment was $1,127.
"The risk for sellers waiting till April or May to list is that no one knows what mortgage rates will do in the meantime," said Zillow senior economist Jeff Tucker. "Buyers may return to hibernation if last month's mortgage-rate thaw turned out to be a false spring."
Redfin: U.S. Homeowners Have Lost $2.3 Trillion in Value Since June Peak
Redfin, Seattle, said the total value of U.S. homes fell to $45.3 trillion at the end of 2022, down 4.9% ($2.3 trillion) from a record high of $47.7 trillion in June. That's the largest June-to-December drop in percentage terms since 2008.
The report said while the total value of U.S. homes was up 6.5% from a year earlier in December, that's the smallest year-over-year increase during any month since August 2020. The housing market has been shedding value because homebuyer demand has waned, which has also caused home prices to fall from their peak. The median U.S. home sale price was $383,249 in January, down 11.5% from a peak of $433,133 in May, and up just 1.5% from January 2022.
"The housing market has shed some of its value, but most homeowners will still reap big rewards from the pandemic housing boom," said Redfin Economics Research Lead Chen Zhao. "The total value of U.S. homes remains roughly $13 trillion higher than it was in February 2020, the month before the coronavirus was declared a pandemic."
The report noted the total value of San Francisco homes fell 6.7% year over year to $517.5 billion in December (a $37.3 billion decline)—a larger drop in percentage terms than any other major U.S. metropolitan area. Next came two other Bay Area markets: Oakland (-4.5%) and San Jose (-3.2%). Only three other metros saw year-over-year declines: New York (-1%), Seattle (-0.4%) and Boise, Idaho (-0.3%).
The total value of homes in American suburbs rose 6.4% year over year to $25.4 trillion in December. By comparison, the value of urban homes climbed 2.5% to $10.8 trillion. Rural homes—which make up a relatively small portion of the housing market—also fared better than cities, with total home value increasing 8.5% to $6.2 trillion.