Boxwood Means: Smaller Commercial Assets Still Outperforming Large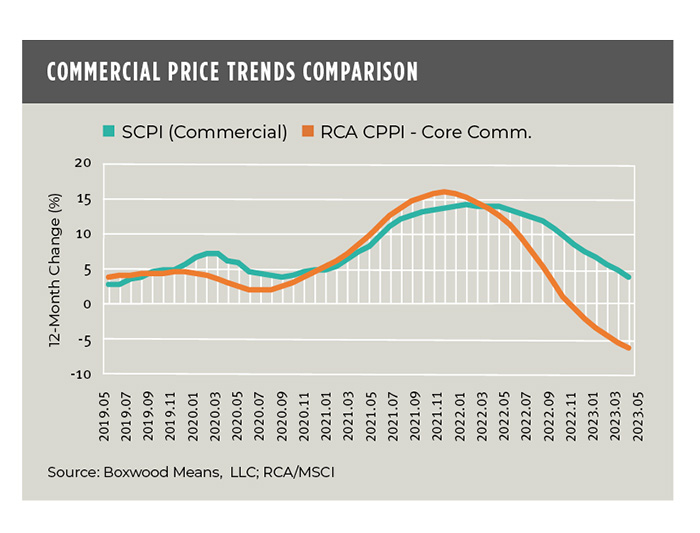 (Image courtesy Boxwood Means)
Boxwood Means, Stamford, Conn., reported its Small Commercial Price Index and Small Multifamily Price Index have continued to deliver positive results through May, a contrast to the current commercial market.
Boxwood Means noted those results have been modest: SCPI delivered a 3.8% increase year-over-year and SMPI had an annual return of 1.2%.
Both indexes have been flat for a few months, and the annual price changes have steadily decreased over the past year.
But, both also have outperformed investment-grade large cap properties, with spreads of 10% and 10.5% in annual returns over the past year for the small commercial and multifamily sectors, respectively.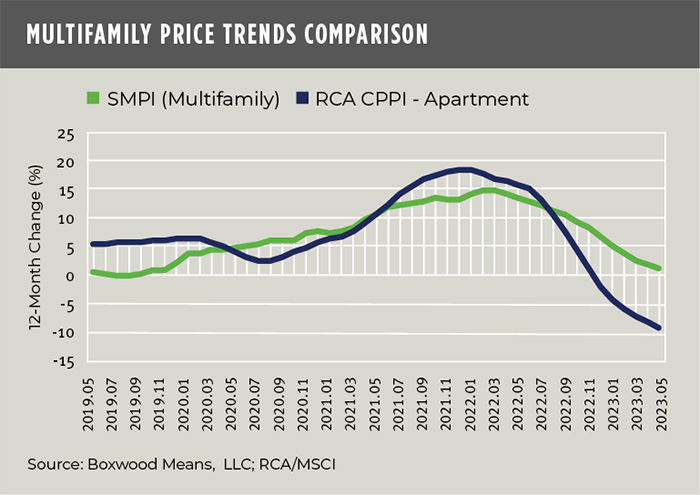 This comes amid troubling news for the CRE market as a whole, including a rise in the overall CMBS delinquency rate.
"What this tells us again is that in times of financial and market dislocations, small cap CRE investments offer shelter from the storm. This relative safe haven derives in part from exceptionally durable occupier fundamentals," said Randy Fuchs, Boxwood Means Principal and Co-Founder. "But also, it owes its resilience to the traditional buying behavior and intentions of small, private investors who may purchase their CRE assets all cash or otherwise amortize their loans, tend to hold investments long term, and/or be an owner-user among other attributes."