MBA NewsLink 2023 Tech All-Star: Christina Randolph of Freddie Mac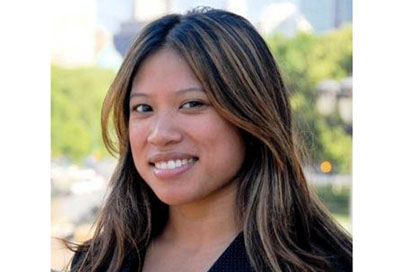 Laura Lang
It's obvious Christina Zulueta Randolph loves sharing new ideas – and her enthusiasm for tech innovation and our industry is contagious.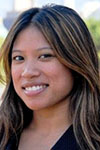 Randolph is a senior director in Freddie Mac's Single-Family business where she leads a team tasked with ensuring industry software providers and lenders are optimizing the use of Freddie Mac's digital tools and capabilities. She's also an MBA NewsLink 2023 Tech All-Star Award recipient.
The enhancements she's helped barter are lowering loan defect rates and the cost to originate loans, shortening the loan production cycle, and saving money. "She plays a critical role in surveying the fintech landscape for partnership opportunities that will help lower risk and further digitize the mortgage industry," said Kevin Kauffman, Freddie Mac Vice President of Single-Family Client Engagement, the colleague who nominated Randolph for the MBA award.
Recent improvements to Freddie Mac products let lenders leverage a borrower's direct deposit information to verify income; submit an asset verification report to assess a borrower's positive rental payment history or cash flow to:
improve eligibility
automate the 10-day pre-closing verification using either account or payroll data
use new APIs to enable easier, direct access to Freddie Mac data and assessments such as Affordable Check, which gives lenders an early look at Freddie Mac affordable product eligibility and Loan Product Advisor Risk Check, which provides a preliminary credit risk assessment – before submitting a full application.
"It's been an interesting 25-year journey," she notes. "Nobody grows up thinking 'I think I'll be in the mortgage business when I grow up,' and I certainly didn't think I'd end up on the technology side, but that's what's happened."
A Summer Job Becomes a Career
Randolph, a first-generation American of Filipino descent, has been with Freddie Mac nearly five years. She previously worked for Fannie Mae, FIS Global, PHH Mortgage and Chase Home Loans where she held various positions in sales, operations, implementation and product management.
She grew up believing that hard work would lead to opportunities like homeownership. "But the mortgage business was not anything on my radar as a career," she notes. When her older brother and his future wife joined PHH, they encouraged her to do the same – at least for the summer.
So at 17, Randolph became part of the "fax team" in PHH's secondary marketing department in Laurel, N.J. "I would intake the faxes from wholesale brokers and correspondent lenders and price out 30-40 loans a day using paper rate sheets," she recalls. "I was learning a lot, and it reinforced how important the finance and housing sector are in this country. Everybody needs credit and loans, and I ended up wanting to stay in this field and contribute to something great."
Randolph switched colleges to stay at PHH, graduating in 2004 with a finance degree from Rutgers University. While still in school, she moved into sales and became one of the youngest loan officers in the company. She moved to Countrywide in 2005, and Chase in 2006, before landing back at PHH at one of their joint ventures with Coldwell Banker in 2007. At the time, PHH was placing loan officers in real estate offices, and Randolph was placed in the field where she worked directly with real estate agents, other network referral providers and borrowers.
"That transition allowed me to evolve into more of an advisory role and cultivate more meaningful relationships with consumers and my referral network, which I really enjoyed," she says. "That brought a human element into my work. I felt like I was helping people and making a difference in their lives."
After several years in the field, she saw an opportunity with Fidelity National Information Systems (FIS Global), a large financial technology services company, to support the product management and development teams in a help desk role. "They were not looking for a technology expert so much as somebody who really knew the mortgage business and could communicate well with lenders," she explains. "It was a perfect match for my skills at the time, and I was eager to engage with lenders to solve their business challenges with technology."
Her ability to translate lender business needs into software requirements helped her advance quickly at FIS and eventually earned her a role as product manager over the mortgage loan origination system, which allowed her to further influence the role that technology plays in a mortgage lender's ability to more efficiently manufacture loans.
In 2015, she moved to Fannie Mae's technology business development group where she worked with lenders on a much broader scale to help implement process improvements and apply technology to business problems. At the time, the GSEs were still recovering (along with industry) from the housing finance meltdown a few years prior. Technology innovation had been in a lull, but was starting to boom as lenders were focusing heavily on creating a better consumer experience and increasing efficiency.
Halfway through her time at Fannie Mae, she transitioned to the digital alliances group to manage point-of-sale and loan origination partnerships. "Many new direct-to-consumer and direct-to-loan officer portals were emerging and created a huge opportunity for lenders to introduce a system with cleaner interfaces and improved usability," she says.
In that role she met with tech providers and partnered with those able to move Fannie Mae's technology forward. "I realized how fast the industry was advancing. It dawned on me that if I'd had this technology as a loan officer I would have accomplished more in less time and been able to spend more time with customers and partners – which I really love doing."
Three years later she joined Freddie Mac and currently leads the Partner Strategy and Integration team. Her position puts her at the forefront of monitoring the fintech landscape beyond point-of-sales to include credit providers and fintechs with direct source data. "By incorporating these technologies and data connections we're streamlining the business processes and really cleaning up a lot of the quality issues that we've been seeing in the industry over the past few years," she says.
Doing What's Right for Borrowers and the Industry
In recent years, there's been a shift at the GSEs to be less of an 800-pound dictator/gorilla and become more consultative with their lenders and technology providers. That mindset is helping team leaders like Randolph shine.
"I look at (innovation) as more of a partnership and a collaboration to do what's right for our industry," she says. "We have a duty to implement mandates in support of standardized datasets, but we now take a more advisory consultative-partnership approach to uncover the mutual value for our partners and sellers because at the end of the day, we can't survive without each other."
The innovations happening under her watch are making a difference in how lenders operate and the customer service levels extended to borrowers. "We're now able to let consumers apply directly for their loan and give permission for the lender to check their credit and digitally verify their financial data in the same step. Within minutes, lenders can verify information, structure loans, and provide loan-condition approvals," she says. "That's a big change from when I was a loan officer, when it could take days or weeks to get back to a borrower."
The GSEs are a perfect incubator for advising on innovation and eventually integrating it into their tools. "The GSEs have a level of autonomy and I think quite frankly a responsibility to help the industry continue to innovate around the process to improve it," Randolph says. Her team focuses on several core partnership segments to add innovations to the origination ecosystem. "Each of these segments is innovating on their own, trying to figure out a way to make it easier for lenders and consumers to do business together," she says, "and we have to figure out a way to stitch those efforts together."
Their efforts relieve lenders from having to develop and maintain proprietary LOSs and give them access to emerging tools and technologies. "I think one of the biggest challenges we have in this industry is around change management, both on the tech side as well as the lender side," she explains. "Our partnerships with lenders and technology companies are making it easier for customers to take advantage of best practices."
"We are partnering with all of the best ecosystem providers to drive transformational change."
In addition to being a conduit to technology leaders, Randolph is taking a leading role in building relationships with industry associations and advocacy groups, including MBA.
"The MBA is an important partnership for us so we hear directly from lenders, in a neutral environment, what their business challenges are and how we can help," she notes. "It helps us prioritize what we do from a product management standpoint." She also appreciates the opportunities MBA provides to meet with her peers and develop relationships. "I never tire of being able to get out in front of people and talk to them about what we're doing and how we can help them."
Emerging as an Industry Leader
These days, Randolph spends her time monitoring tech advances, mentoring new team members, maintaining partnerships and forging new relationships. It's all a learning process, she says. "I've been in this industry for 25 years now and I learn something new every day."
Her sales background kicks into gear when she's telling someone new about her team and recent innovations at Freddie Mac. "It's a very small industry. We've become this very close-knit community with a common mission of making home possible, that American dream."
Being able to help a lender help someone buy a home is almost a patriotic duty, she says. "I think that's one thing that kind of formed a foundational piece for me in terms of wanting to serve my country in this way. I think what we do is really important. It's inspiring to me. It's still a challenge every day. And it's something that I want to be part of. It makes me realize why my parents came to this country and how we're accessing all the opportunities here including homeownership."
"The housing finance industry is a cornerstone of the economy and I'm happy to be part of a movement that makes the American dream possible."