Dealmaker: M&T RCC Provides $324M in Financing for Seniors Housing Properties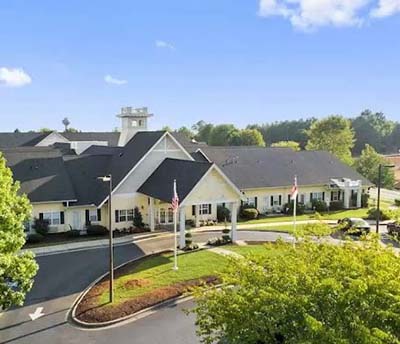 (Lake Norman, Moorsville, N.C. image courtesy of M&T Realty Capital Corp.)
M&T Realty Capital Corp., Baltimore, closed $323.7 million in loans for seniors housing in several states.
Seniors Housing Platform Manager Matt Pipitone, Senior Vice President Nick Gent and Senior Vice President Matt Henning worked on the closings, which included:
–A $52.5 million Fannie Mae loan for a 191-unit seniors housing asset in metro Nashville.
–A $38.3 million Fannie Mae loan for a 128-unit independent living building in the Sarasota, Fla. area.
–A $49.2 million Freddie Mac loan for a 179-unit seniors housing asset in Virginia.
–A $5.2 million FHA 232/223 (f) loan for a 105-bed assisted-living facility in Tacoma, Wash.
–A $101.5 million bridge-to-agency loan for six seniors housing assets in Texas and North Carolina. M&T Realty Capital fully underwrote the deal on a very tight timeline.
M&T Realty Capital also worked with M&T Bank on a $217 million syndicated senior term loan where M&T served as administrative agent to support the acquisition of a portfolio of skilled nursing facilities in the Pacific Northwest.
In addition, in South Charleston, W.V., M&T Realty Capital provided a $13.6 million Freddie Mac Tax Exempt Loan to rehabilitate Southmoor Hills, a 216-unit affordable housing property.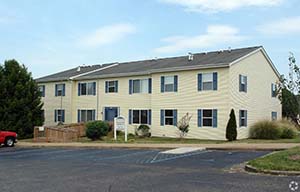 The transaction represented Freddie Mac's first tax exempt loan in West Virginia. M&T said the TEL product appealed to the borrower principal, Scott Canel, because it provided him an immediate funding permanent loan and the flexibility to reposition the property. Canel worked with the West Virginia state legislature to update an existing statute to allow for the use of tax-exempt loans as a financing vehicle for bond transactions in the state.
The loan was led by Affordable Housing Program Manager Jeff Rodman of M&T Realty Capital's Plano, Texas, office.